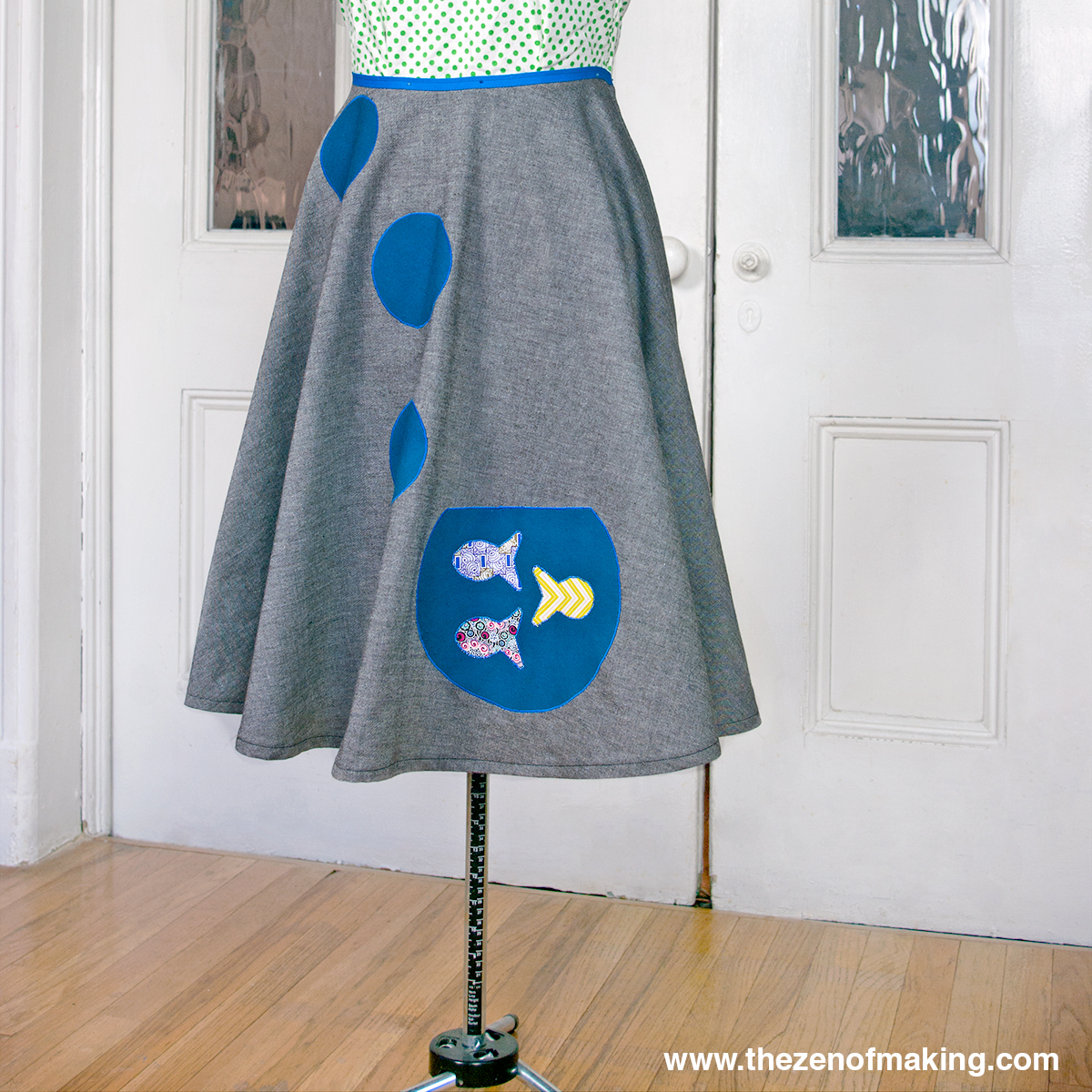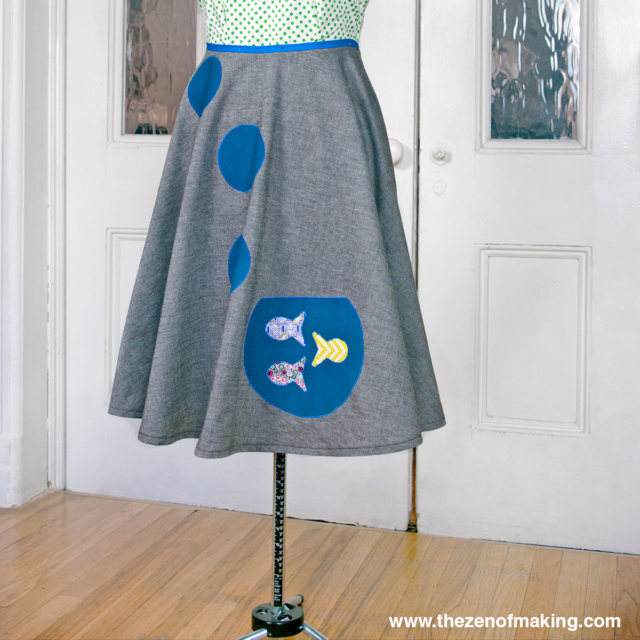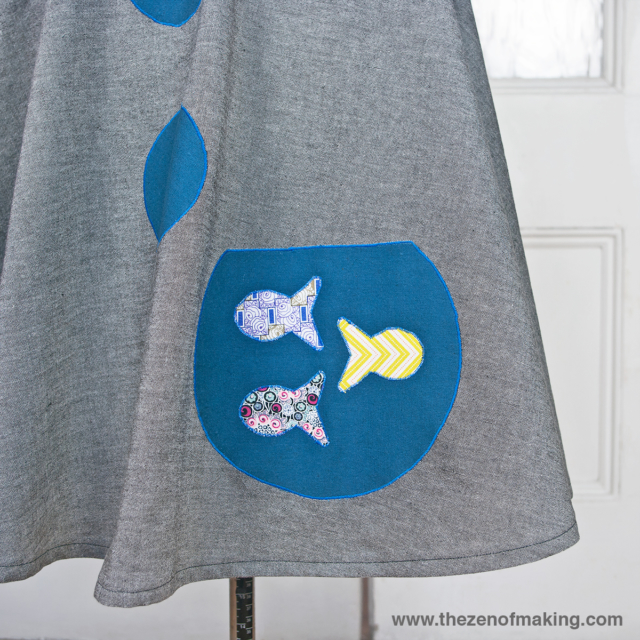 Disclosure: AccuQuilt kindly provided the GO! Big electric fabric cutter and GO! Big circle die for this project.
Love the look of retro 1950s-inspired style? Be the belle of the sock hop with this fun and flirty DIY goldfish bowl "poodle" skirt!
It's surprisingly easy to create your own custom version of the iconic poodle skirt, and, in this tutorial, I'll show you how to make my quirky aquatic variation. But, before we get to the tutorial, I'd like to introduce you to my new favorite toy, the AccuQuilt GO! Big electric fabric cutter. The GO! Big definitely saved me a ton of time on this project—I'm kind of a perfectionist, so circles are probably my least favorite shape to cut out—and I couldn't recommend it more highly. I was already in love with my AccuQuilt GO! Baby, and, I have to admit, the GO! Big really blew my mind too!
** This post is part of the AccuQuilt GO! Big Blog Hop! Scroll down to the end of the post for 10 whole days of AccuQuilt-inspired fun!**