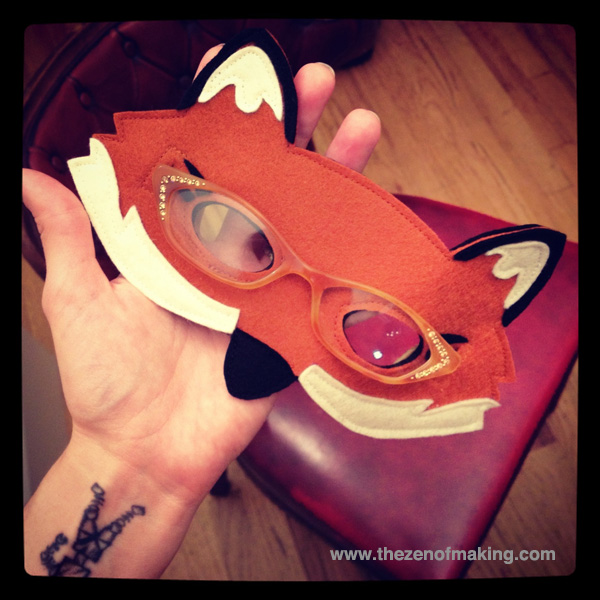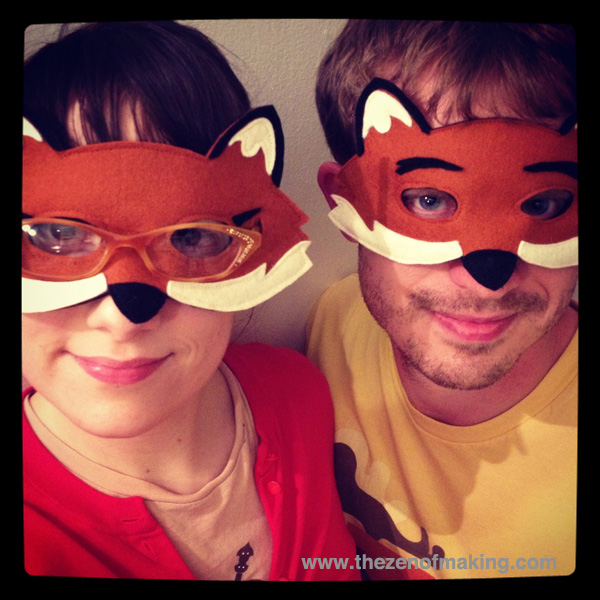 Halloween was mostly cancelled this year in the Pierson-Cox household. Jeremy had a cold, the cats had just gotten home from the vet, and the aftermath of Hurricane Sandy made it nearly impossible to get around in NYC anyway, so we surrendered. Instead of running amok with the costume-wearing hoards, we spent the evening sewing our own Mr. and Mrs. Fox masks. (Look! Mine was made to fit under my glasses!)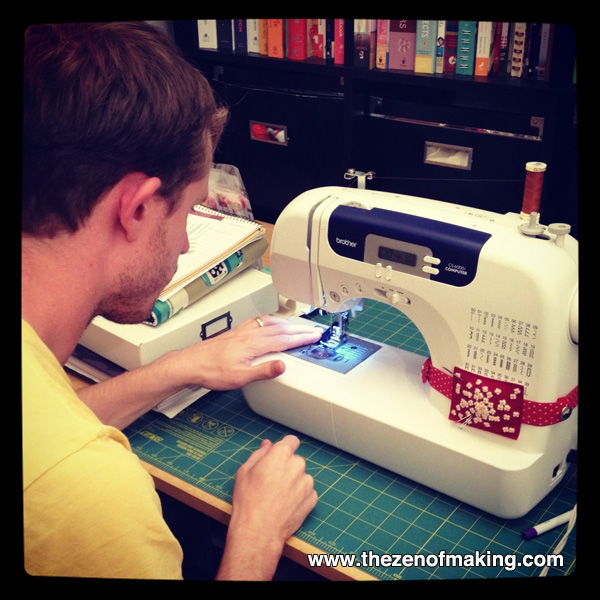 Just for the record, Jeremy sewed the Mr. Fox mask himself. This is yet another reason why my husband is awesome. Plus, men at sewing machines=totally hot.
Now, who's going to throw a Wes Anderson costume party so we'll actually have an excuse to wear these?!