About Me: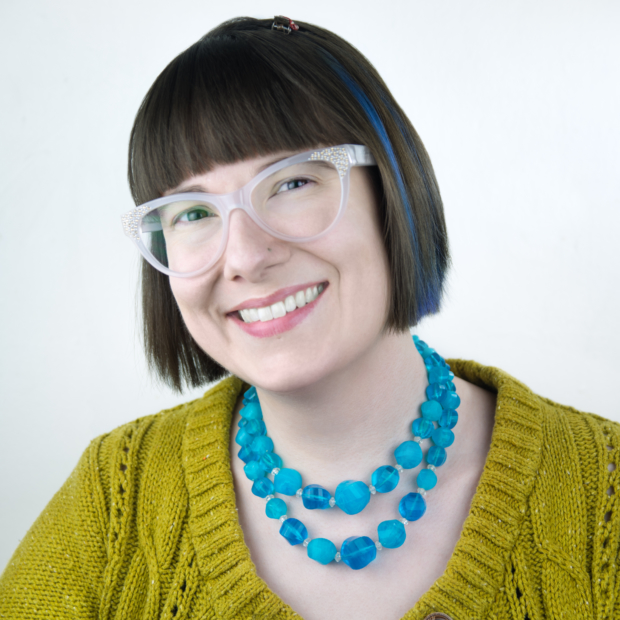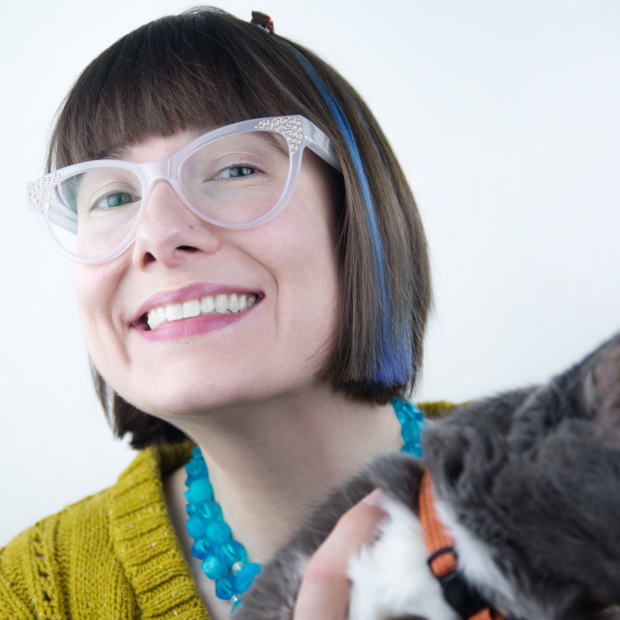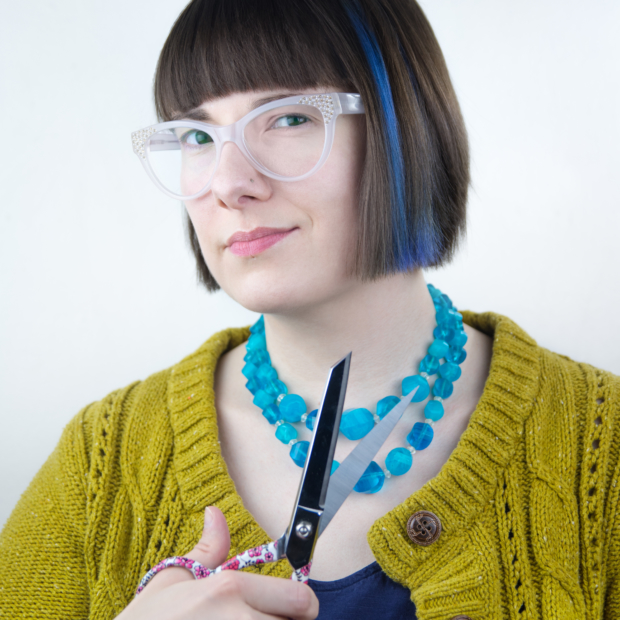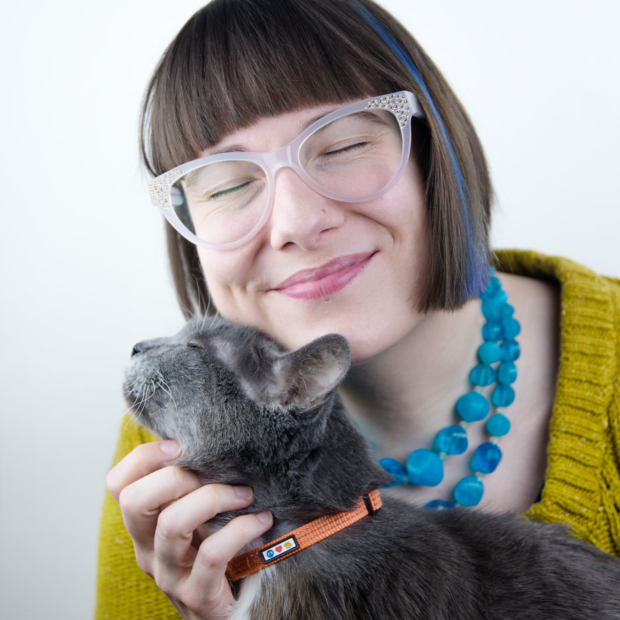 Hello! I'm Haley Pierson-Cox, the head creative at Red-Handled Scissors (formerly known as The Zen of Making). I'm a knitter, sewer, cross-stitcher, maker of things, lover of cats, and general purveyor of quirk. I'm also an avid swearing enthusiast. (You've been warned! Don't send me angry emails!) And, on days when humanity is particularly trying, I'm an irritable cartoon named Tiny Cranky Haley. (See below.)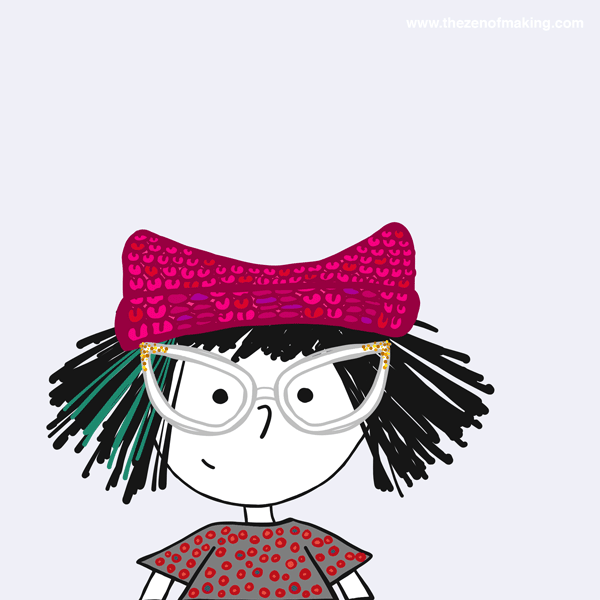 I live and work in a ridiculously small apartment that I share with my husband and cat in Brooklyn, New York, where I spend my days making stuff, writing about making stuff, and getting hired by other people to write about making stuff. Which is great, because making stuff is pretty much all I want to do. Every once in a while, I also venture out of my craft studio to teach other people how to make stuff in classes, workshops, and demos at craft-industry trade shows and events.
In Fall of 2018, my very first book, Improper Cross-Stitch, was published by St. Martin's Griffin. (Hooray!) So, if you happen to be the kind of person who likes both profanity and cute things, you should check it out!
Want to say hello? Visit my contact page to get in touch.
Want to hire me to design a project for your company or publication? That can be arranged by clicking here.