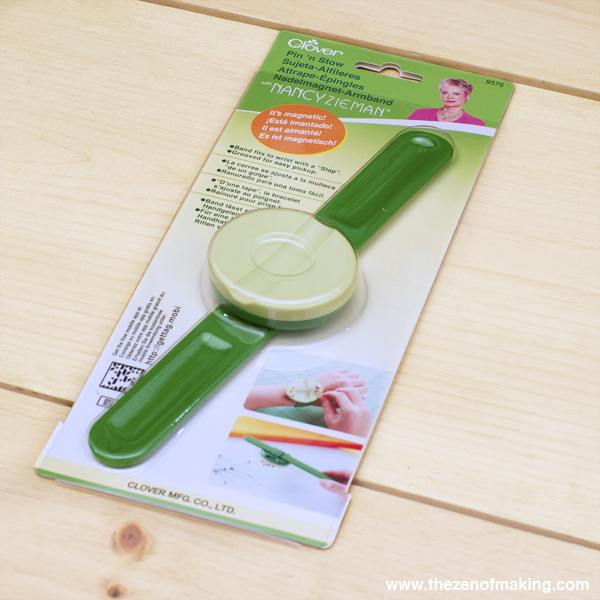 I reviewed the Clover USA Pin 'n Stow sewing pin holder on Craft Test Dummies!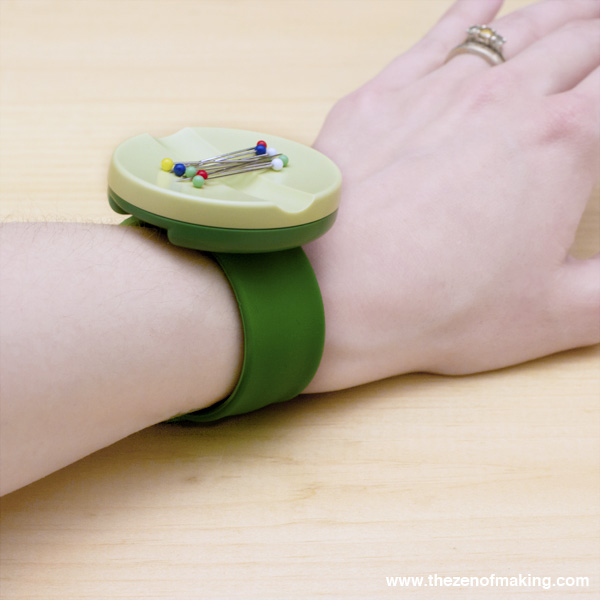 ---
Craft Tool Review: Clover USA Pin 'n Stow

Since winter CHA, I've been working my way through the list of new products from Clover USA, and I've finally arrived at the simple, handy Pin 'n Stow.

The Pin 'n Stow is exactly what it looks like: an adjustable magnetic bracelet that's made to hold pins while you're sewing, quilting, or doing appliqué work.

I always like a straightforward product that does exactly what it's supposed to do, and does it well, so I was really looking forward to giving the Pin 'n Stow a try. Here's what I thought:

What I loved:

1. The Pin 'n Stow band is a slap bracelet, so it automatically adjusts to the wrist size of the wearer. (If you were a kid—or were around any kids—in the 90s, you'll remember the slap bracelet craze. This is the same thing, except more comfy.)

2. The magnet in the pin tray causes the pins to align in a position that is perpendicular to the center groove.

3. The center groove is finger tip-sized, making it easy to pick up individual pins …
---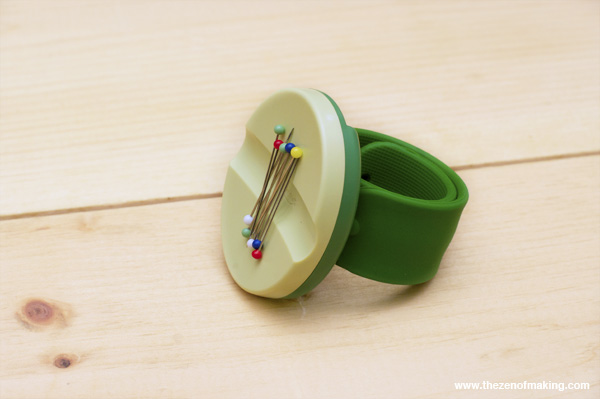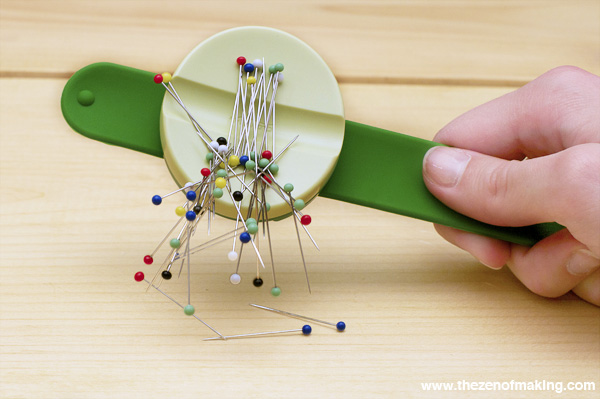 Want to know more? Head over to Craft Test Dummies to read the full review!
Already in love? Buy it here:
Please note that the link provided below is an affiliate link, and I will be compensated if you choose to make a purchase after clicking through.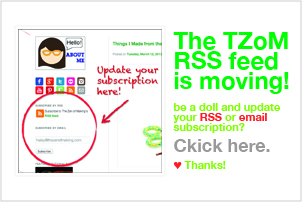 TZoM is leaving Feedburner at the end of the month! Before you go, don't forget to update your RSS feed or email subscription. (Click on the button above.) ♥
---