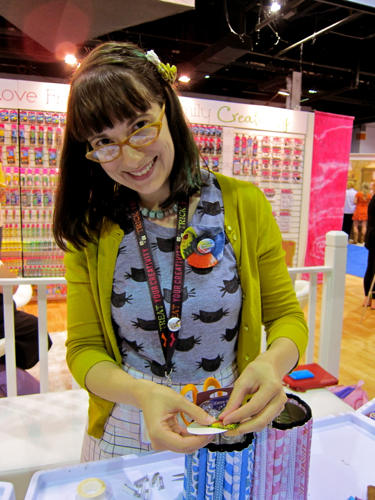 On Wednesday, I was a host in the Creativity Lounge at the iLoveToCreate booth, where I got to spend part of the afternoon hanging out and crafting with fellow bloggers and CHA Summer 2012 attendees!
Folks who stopped by the booth could make a cute, simple flower brooch in less that 5 minutes. Here's how to make your own:

Pretty quick, eh?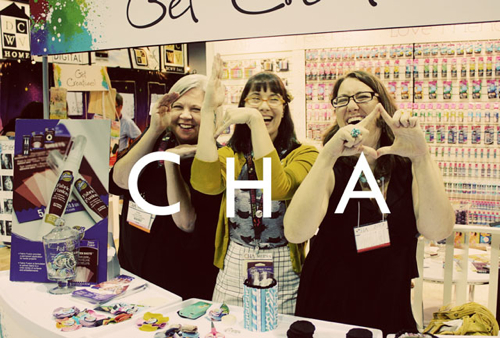 And, even though making tie dyed flower pins was serious business, we still managed to sneak in plenty of silliness. The lovely Aunt Peaches snapped this photo of Vicki, Alexa, and me goofing around in the booth. It's totally normal to throw CHA signs on the show floor, right? Right.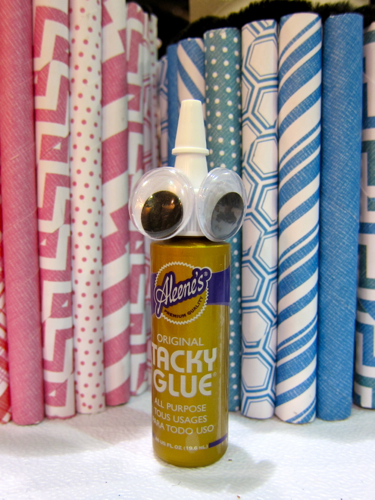 And, lest you leave this post thinking that we had way too much fun, don't worry your pretty little heads one bit. Mr. Tacky Glue was on hand the whole time, keeping us all in line.
Did you go to CHA Summer 2012? What was your favorite part?