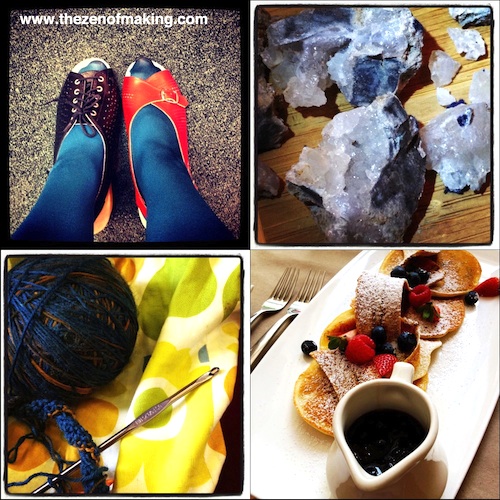 My post-CHA Summer 2012 weekend in Chicago went something like this:
"OMG, shoes! I must have the shoes!"
"Break-your-own-geodes? I've wanted to do this since I was five!"
"Pancakes with fried plantains on top? Brilliant!"
"Two uninterrupted hours of crocheting on the plane? Perfect!"
Giant e-hugs to my darling friend Aubs, who facilitated a wonderful weekend filled with silliness and fun. (And who, mysteriously, conjured up a skirt-matching tank top out of thin air just when I needed one.) I've officially been reminded that playing for the sake of playing is never ever a waste of time!
Now that I'm back home in Brooklyn, I can't wait to get back in the studio and start making! How about you? Did you get up to any good playing this weekend? Any big plans for the week?