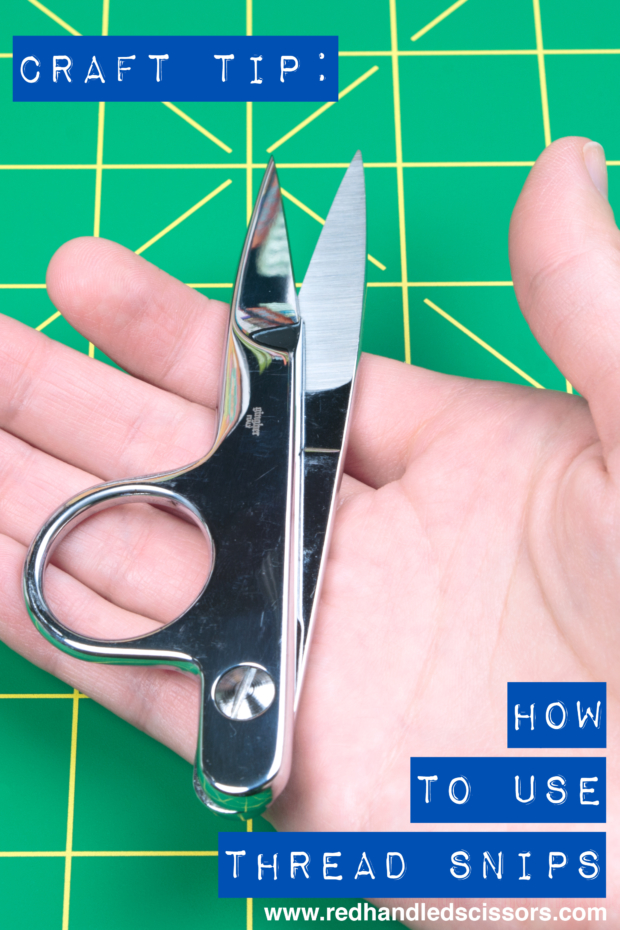 Thread snips—also called thread nippers, thread clippers, and thread cutters—are incredibly handy little scissors to have around your craft room or sewing studio. Perfect for sewers, multi-crafters, and yarn crafters alike, they're compact, light, and made to be operated quickly (most are spring-loaded), making them ideal for snipping threads, notching fabric, or clipping yarn ends while you work.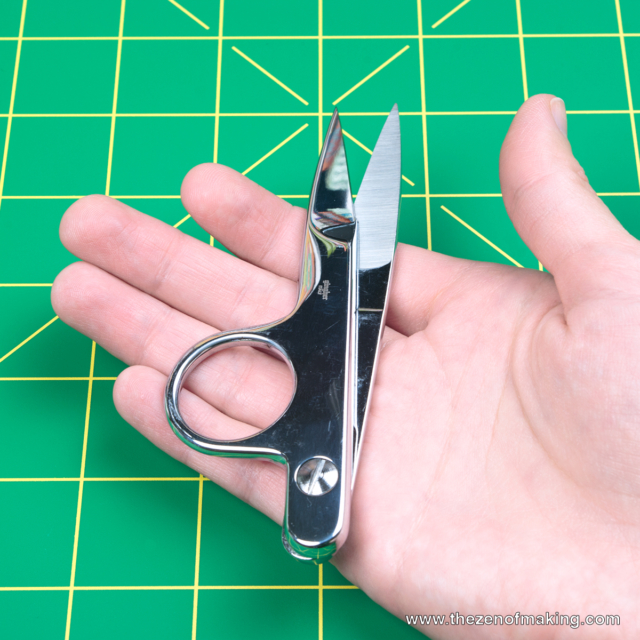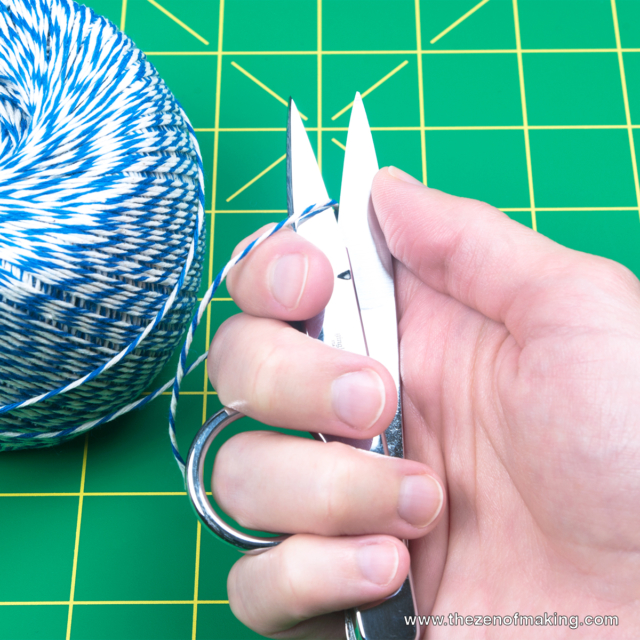 I love my own thread snips so much that I even designed a special scissors holder necklace so I can have them close at hand whenever I'm working. But, like all tools in the sewing room, knowing that thread snips are awesome in theory doesn't do you a bit of good if you don't actually know how to use them in practice. (And, at first glance, that's not always obvious.) So, for those of you who've seen thread snips in craft stores and fabric shops but still aren't quite sure how they work, I put together a couple of GIFs to show you how to hold them, how to move the blades, and how to use them to cut. I hope this helps solve some mysteries!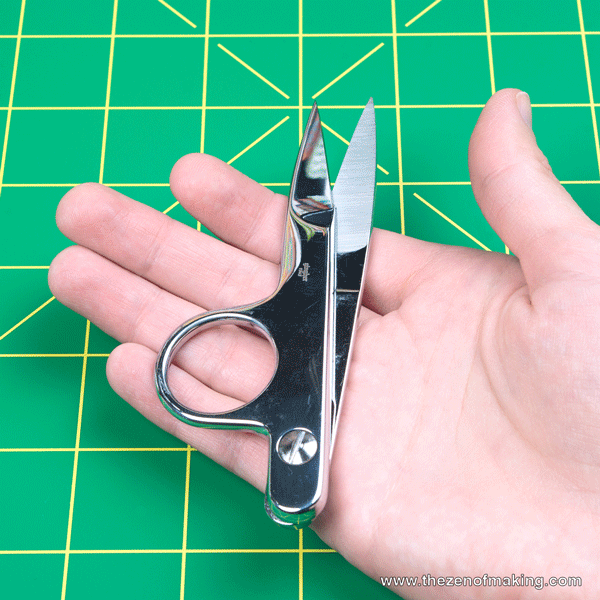 Thread snips: How to hold them and how to move the blades. (There's a spring inside that pops them back open!)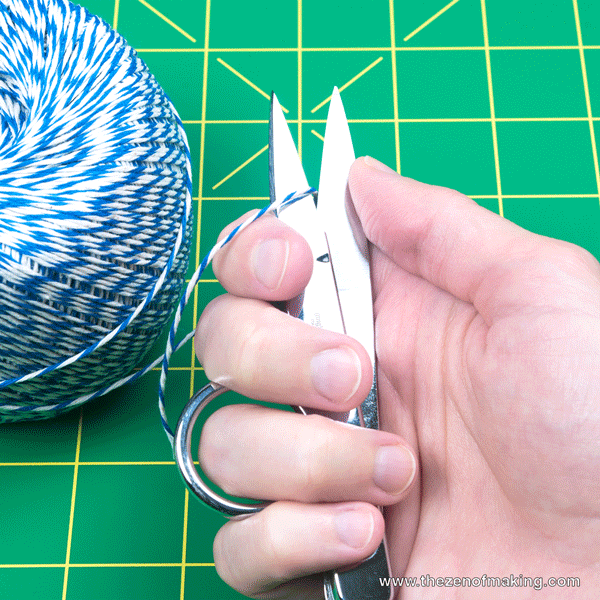 Thread snips: Cutting.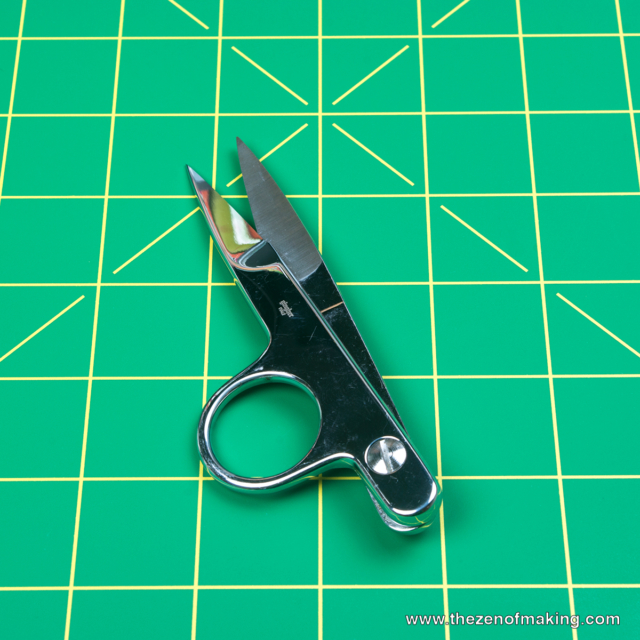 Thread snips come in various shapes, sizes, and price points, and you can select a sharp tip or a blunt tip to suit to your crafting needs.
Please note that the links to supplies and tools that are provided below are affiliate links, and I will be compensated if you choose to make a purchase after clicking through.
Here's what I use in my studio:
Gingher 4.5 Inch Knife Edge Thread Nippers (affiliate link)
So, now that we've got thread snips under control, maybe it's time to show the rest of your scissors some love?