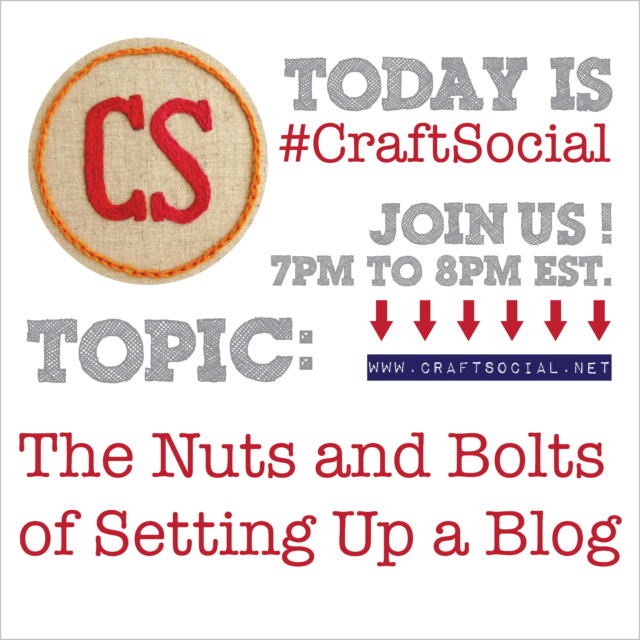 Attention crafters: Join us TODAY for the Craft Social Twitter chat!
Is 2015 the year that you're finally going to start that blog? Or maybe you're already a blogger, and you have advice and enthusiasm to share? Join your fellow Socialites, along with hosts Barbara (@penguintrax) and Haley (@thezenofmaking), this evening (Tuesday, January 27th) from 7-8PM EST to talk platforms, hosting, custom URLs, and the how-tos of blogger life!
Hooray for Giveaways!
To help you jumpstart your blogging career, Craft Social chat participants will be eligible to enter a giveaway for 6 months of website hosting ($50 value), compliments of Lyonshost.com. (One lucky winner will receive the hosting package.)
Using the installers they provide, you can install a blogging platform in minutes, then use what you learned in the Craft Social chat to get your new blog up and running in no time. Join us for the chat to learn how to enter!
Disclosure: Lyonshost is owned by Jonathan Lyons, husband of CraftSocial team member, Barbara Forbes-Lyons.
You can also follow along using our handy Craft Social Twitter widget:
See you there, crafty pals!