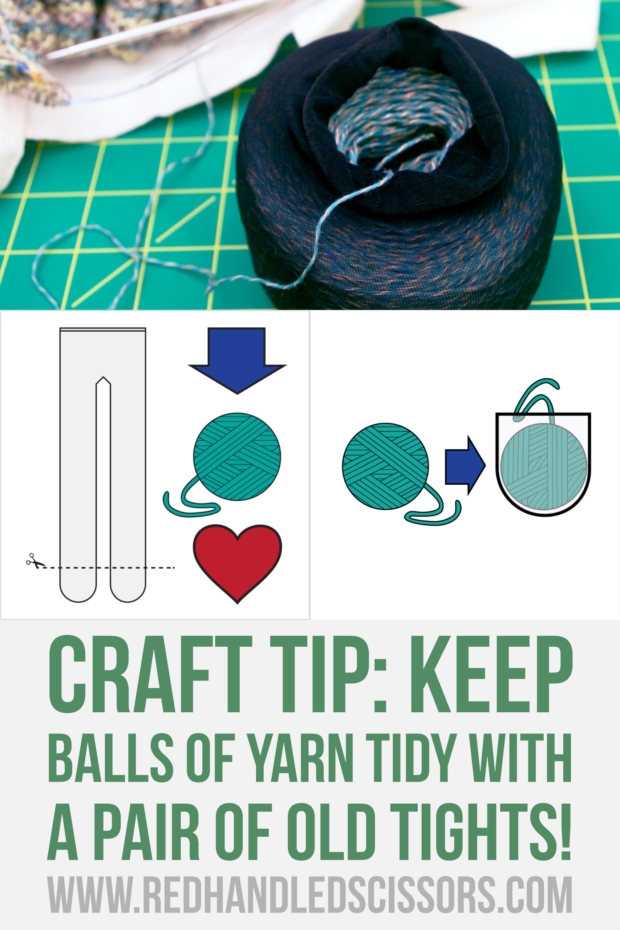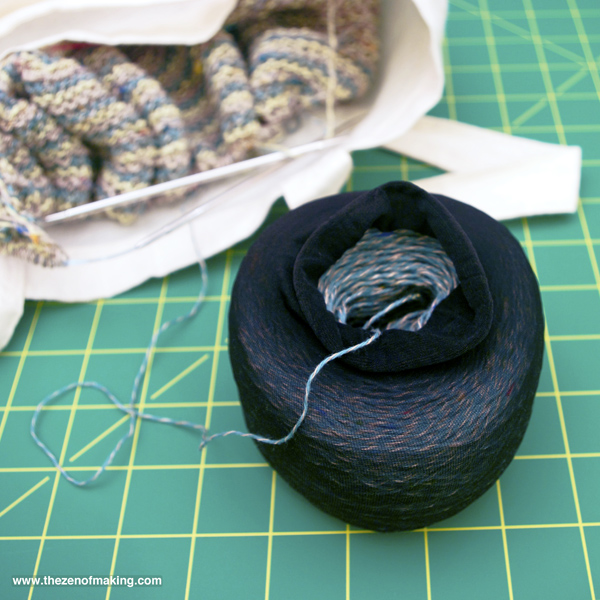 I'm working on a Color Affection shawl right now, and, while the knitting is super-easy, several weeks of juggling three separate balls of a particularly cranky linen/cotton blend has been just about enough to make me cry. So, after the 23rd time or so that the center-pull ball of my main color went supernova without warning (read: collapsed, then exploded around everything else in my project bag), my fiber-addled brain started coming up with some rather elaborate yarn-containment solutions. Luckily, before I went too far down the crazy invention rabbit hole, I remembered that tights existed, and my sanity was saved.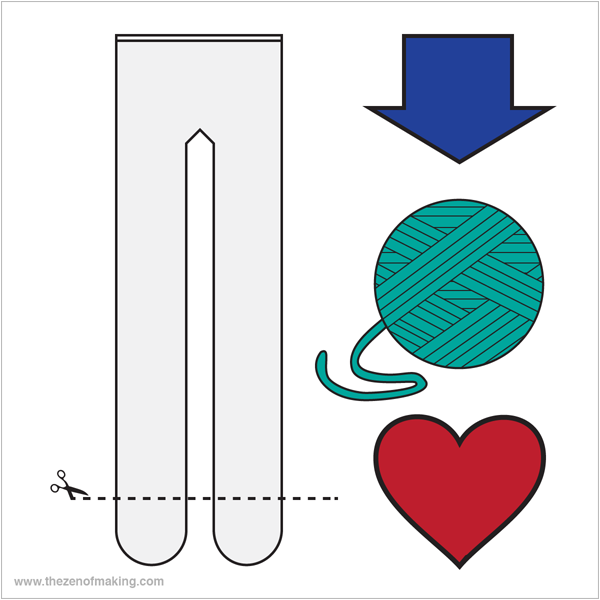 Is your yarn running amok? Do you have a drawer full of old tights (or stockings or hose or nylons) that should never again see the light of day? Perfect—we've just solved both your yarn and your tights-hoarding problems! Because, turns out, there's no better place for your misbehaving balls of yarn to be than nestled snugly in the toes of old [clean] hosiery.
Here's how it's done: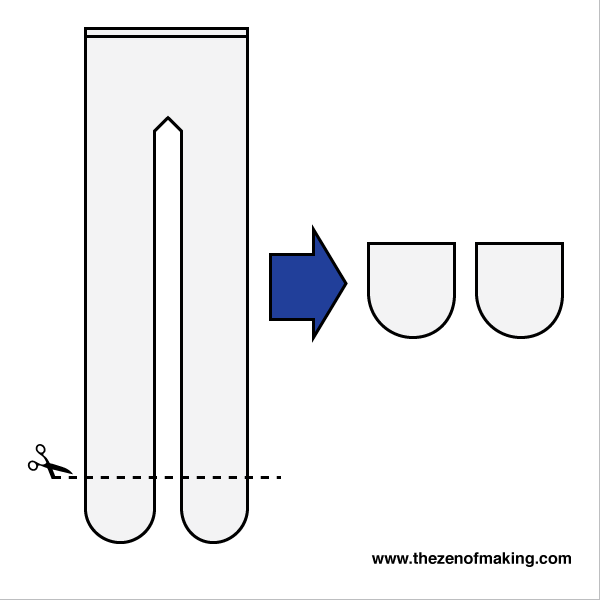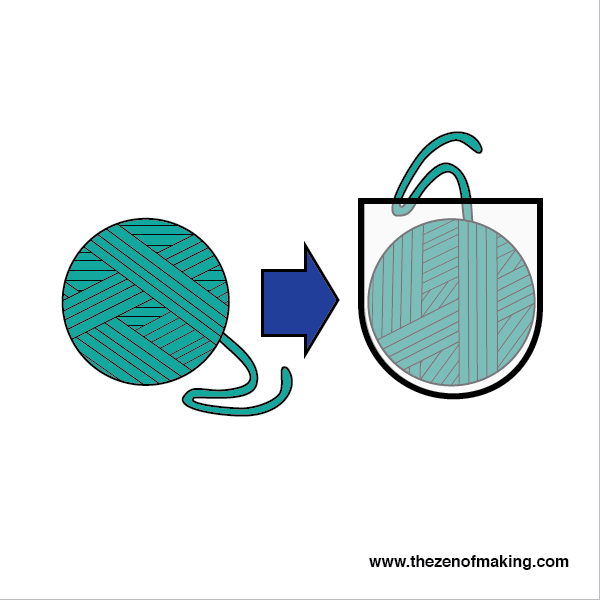 Here's how it works:
When you insert the ball of yarn into the toe of the tights, the remaining stretch in the nylon gently compresses around the yarn, keeping everything in place and preventing those maddeningly disastrous mid-project yarnsplosions.
Storing each ball of yarn in its own little pouch also keeps it from snagging, pulling, or tangling with other balls of yarn while knitting and crochet projects are bouncing around in a purses or project bags.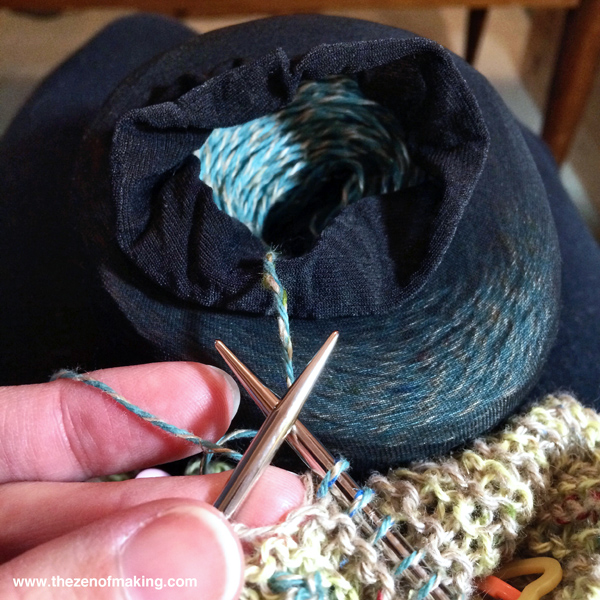 Don't you just love a simple, smart solution?