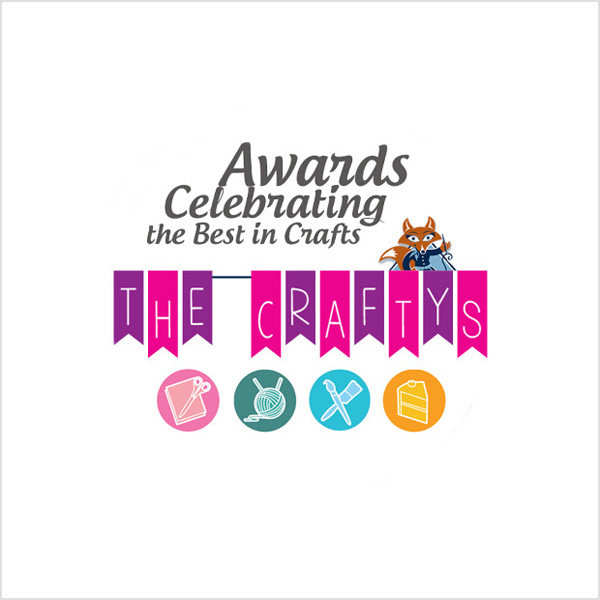 Attention crafters, makers, and DIY-obsessed bloggers: Have you entered The Craftys?
If you don't already know, The Craftys is an online event celebrating the many awesome people and projects in the world of crafting. And, as it happens, I'm one of the judges. (Hooray!) There are only a few days left to nominate and vote—both end on May 26th—so head on over to the site and get involved!
While you're there, you can vote on your favorite entries and nominate your favorite crafters—or even yourself—in 10 categories, including the following:
Knitting & Crochet
Sewing & Quilting
Scrapbooking & Paper Crafts
Jewelry-Making
Edible Crafts
General Crafts
Best Curated Craft/DIY Pinterest Board
Best Craft Blogger
Home Decor/DIY Project
Best Young Crafter (under 18)
The Details from The Craftys site:
Welcome to the first Craftys — Awards that celebrate the best in craft!

The winner of each category walks away with $200. The "best in show" winner from these categories earns another $1,000!

HERE'S HOW IT WORKS:
— Scroll down upload photo(s) of your craft project, along with a few details (no tutorial required) in the category of your choice.
— Enter as many craft projects in whatever categories you want – you can also nominate someone else's work.
— You have until May 26, 2014 to enter!

PRIZES FOR VOTERS:
When you vote on any of the entries (by clicking on the heart underneath the photo) you're also entered to win one of the gift packs from Red Heart Yarns, We R Memory Keepers and Blick Art Materials and iLoveToCreate. Each is worth hundreds of dollars.
The Dates:
MAY 26th: Nominations and voting close at 11:59pm PDT
JUNE 6th: Winners announced
To see further details, check out the entries, or nominate a project, head on over to The Craftys!
Good luck, crafty pals!