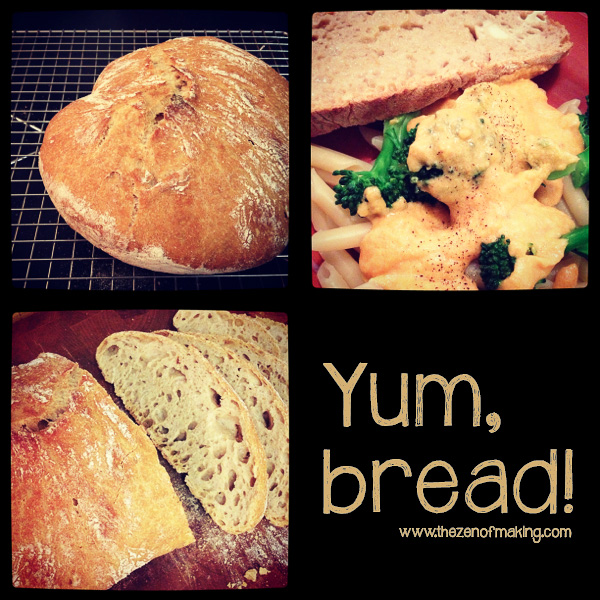 I love making bread. But, to be honest, I've been rolling my eyes at the whole no-knead bread fad since the New York Times posted this recipe in 2006. I mean, punching the dough and kneading the bread is the best part: you get stress relief and carbs! What could be better than that? (Embarassingly enough, the thing that is better, it turns out, is no-knead bread.)
Alas, despite the insistence of many a trusted friend that I was being crazy, my no-knead snobbery probably would have continued in perpetuity had the universe not stepped in. This week, after hearing multiple guests on NPR waxing poetic about the virtues of baking bread in Dutch ovens, I decided that I needed to give it a try IMMEDIATELY. And, since Dutch ovens and no-knead bread go hand in hand, I finally gave in. Truth be told, it was probably the best baking-related decision I've ever made.
Here's what I used:
Recipes:
To make my loaf, I followed the instructions and proportions from Just A Pinch Recipes, but I coated the bottom of the loaf with cornmeal as suggested in the New York Times version. I also allowed my bread to rise for a full 24 hours.
Special Tools:
Please note that the Le Creuset link provided below is an affiliate link, and I will be compensated if you choose to make a purchase after clicking through.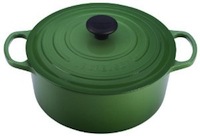 Some recipes call for a larger (6-8 quart) Dutch/French oven or other covered oven-friendly pot. I used my 3½ quart Le Creuset French oven, and I didn't have any problems.

Special Ingredients:
Unbleached bread flour
Whole wheat bread flour
For my loaf, I used half unbleached bread flour and half whole wheat bread flour, which yielded a slightly healthier, slightly darker bread. With the half-and-half flour proportions, the whole grain taste was subtle, not overpowering. (Sorry kids, you really should spring for actual bread flour. All purpose just doesn't cut it.)
What you should know before getting started:
The dough needs to rise for at least 12 to 18 hours (mine rose for a full 24 hours). This is not an eat-it-the-same-day kind of recipe.
Your Dutch or French oven must be rated to withstand temperatures of at least 450° F.
How it turned out: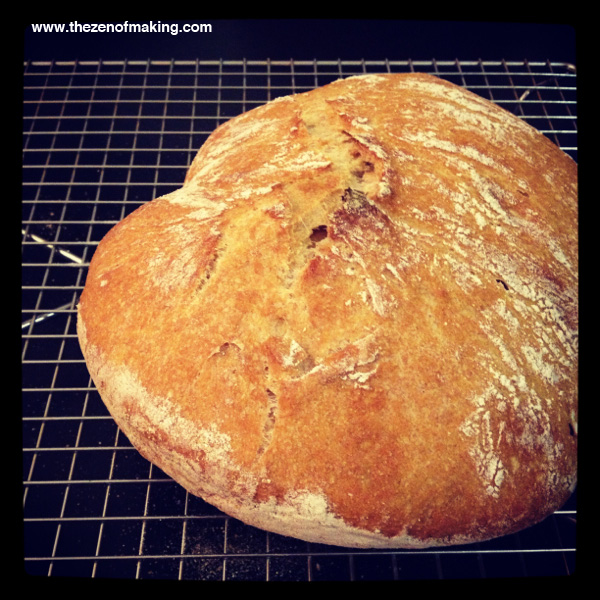 The loaf emerged from the oven golden brown and looking way more like an artisan bakery loaf than any loaf I've ever made before. The crust was thick and firm, and when I knocked on it, it had the telltale hollow sound that's usually reserved for crusty bakery bread. Plus, when I transferred it from my Le Creuset to the cooling rack, it didn't stick to the French oven at all.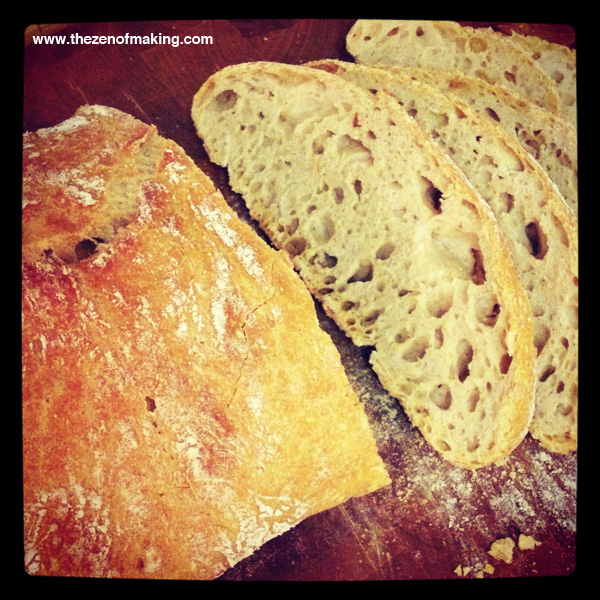 When I cut into the cooled loaf, the outside was thick, crisp, and crusty, and the inside was light, soft, and fluffy. It smelled amazing.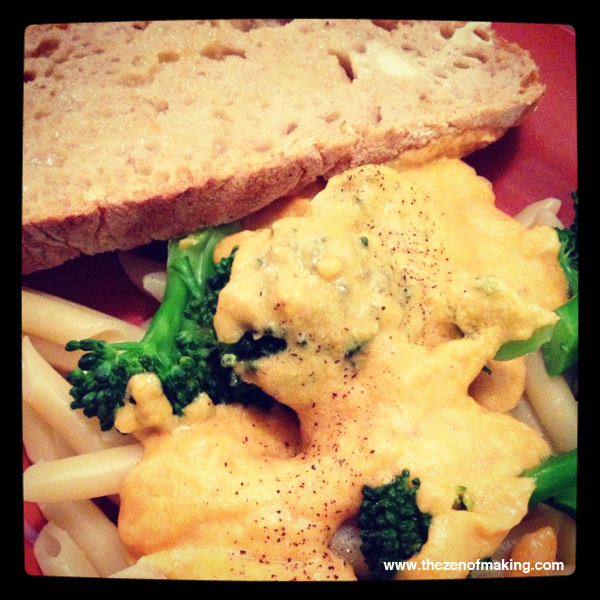 Next, I put it through the obligatory tasting-with-nothing-on-it test and the tasting-with-pasta test. I'm pleased to report that it passed both with flying colors: the crust was satisfyingly thick and crunchy, and the bread was tender and flavorful.
Overall Impressions:
I hereby call my no-knead bread snobbery to a close. The slow, no-knead rising of the dough clearly contributed to the lightness and tenderness of the bread, and the crust-building steam action from covering the loaf for the first 30 minutes of baking definitely created the highest quality crust that I've ever gotten in a home oven. Now that I've tasted Dutch oven no-knead bread, I don't think I'll ever go back to baking in a normal bread pan again.
Have you tried no-knead bread? What did you think?