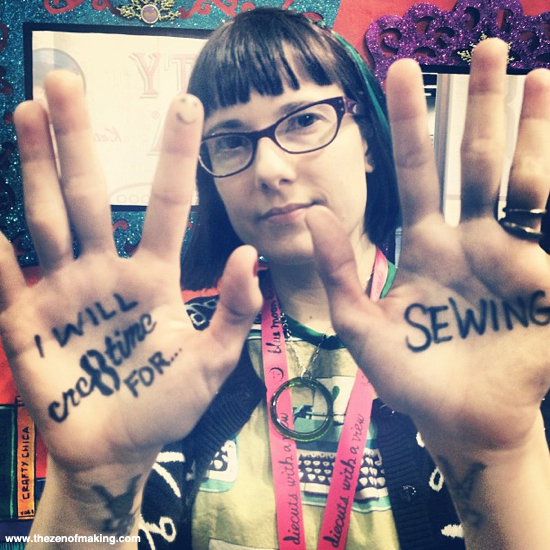 CHA Winter 2013 was about two things: Checking out ALL OF THE NEW CRAFT PRODUCTS and getting silly with my favorite crafty pals. So if you'd ever wondered if I look awesome lounging in the back of a tie-dyed VW bus (I assure you that I do), if The Crochet Dude is really that tall (actually, I think I'm just really that short), or if Polly Conway and I might be twins separated at birth (almost certainly), then you've come to the right place!
(Credit for the photo above: Alexa in the iLoveToCreate booth.)
Here are a few of my best wacky, fun, and friend-tastic photos from CHA: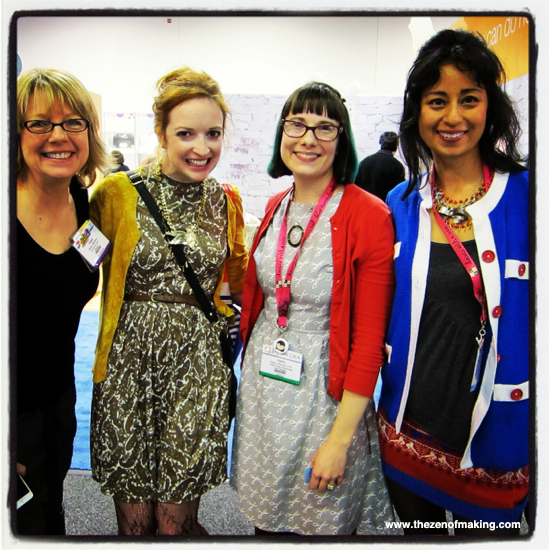 Marisa (New Dress a Day), Sonya (Sonya Style), and I added a little more color to the iLoveToCreate booth. Not that it actually needed any help… ;)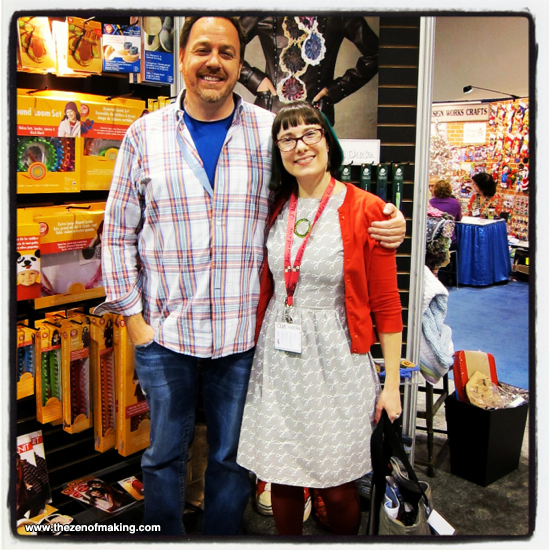 Seeing The Crochet Dude made my whole darn day. It also made me feel really, really short.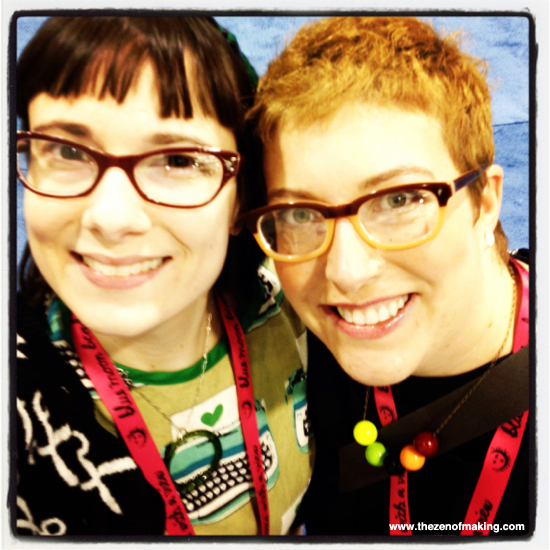 Polly (The Firefly Express) and Haley: separated at birth? You be the judge.
Additional fun fact: Polly gave me my first ever big feature when she was at ReadyMade!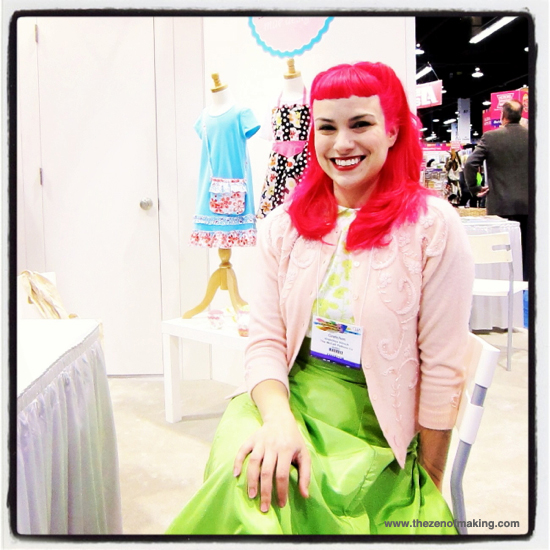 I finally got to see Gertie's (Gertie's New Blog for Better Sewing) pink hair in person at her book signing! Stunning, no?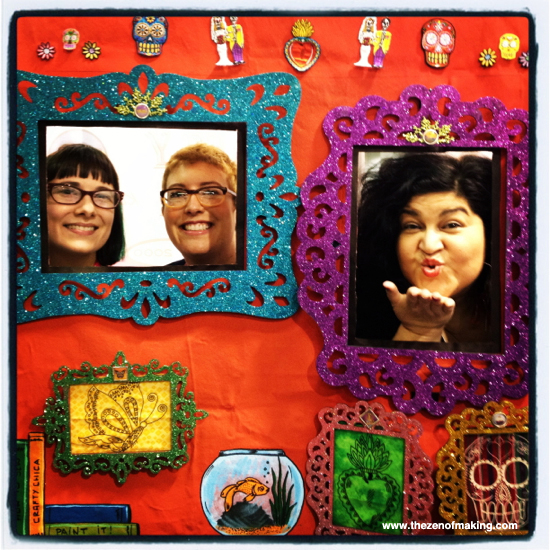 Good golly, Kathy (The Crafty Chica) is charming! (She also designed the fancy photo booth backdrop.) Polly and I are clearly posing for our family portrait.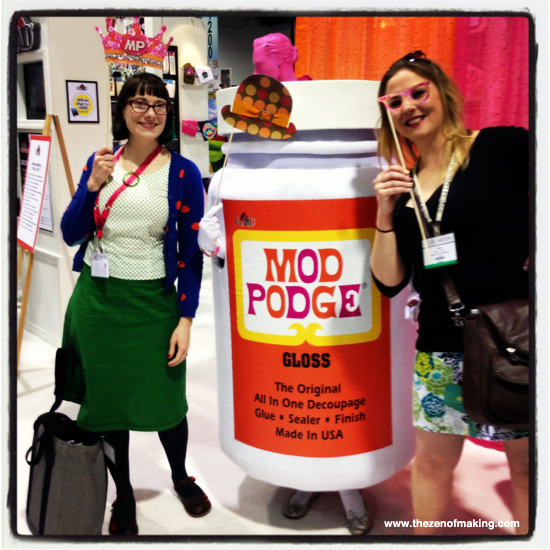 Dancing life-sized Mod Podge! And, you know, me and Sara (Sara's Never-Never La-La Land).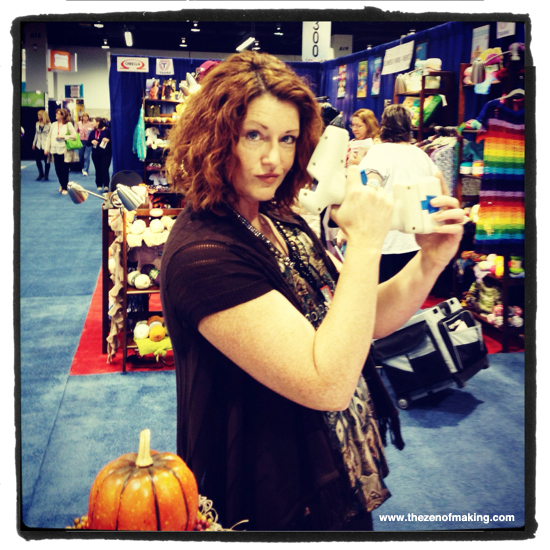 Fact: Walking the show floor with Jenny (Craft Test Dummies) is the most fun thing ever. Also, she is awesome.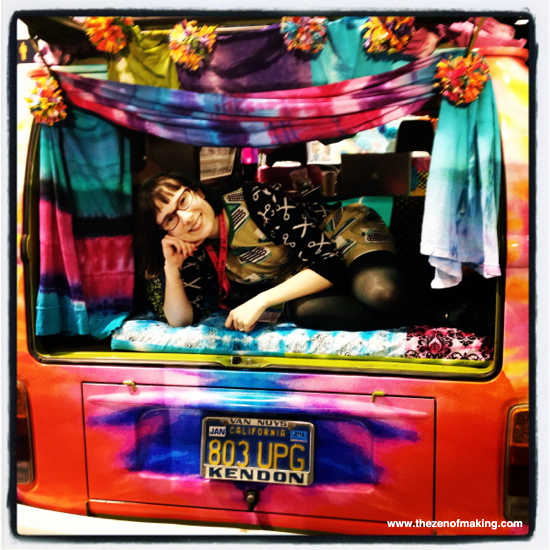 Me lounging in the iLoveToCreate bus. I'm pretty sure this photo is listed in the dictionary under the word "swank."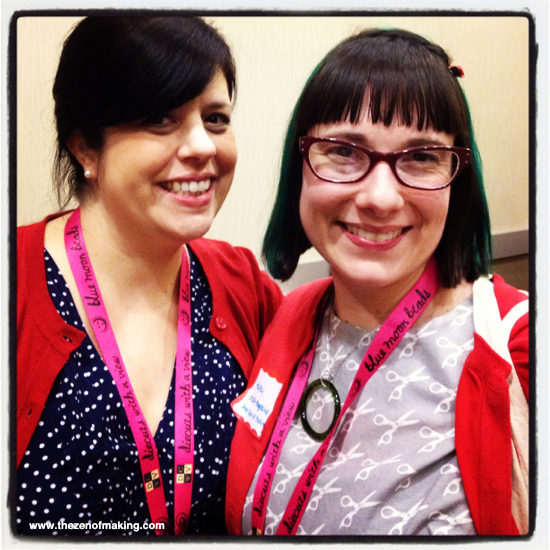 Simone from FaveCrafts and I in matching sweaters at the Prime Publishing media event.
Just for the record, this lady throws one heck of a party!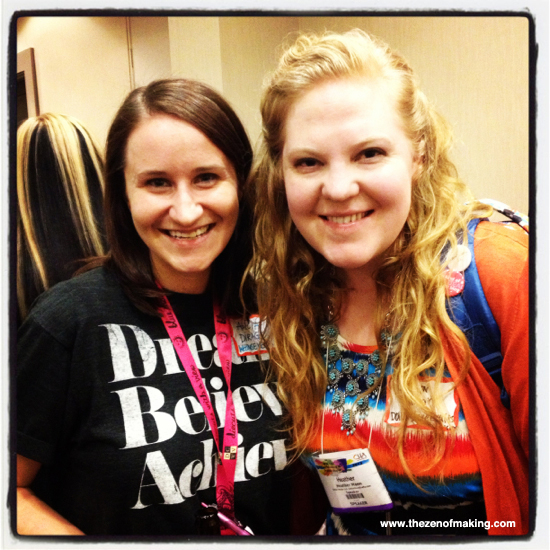 Heather (Dollar Store Crafts) and Alicia (WhimseyBox): so much DIY-related brilliance in one room.
I briefly considered doing a Wayne's World-style "We're not worthy!" before snapping the picture.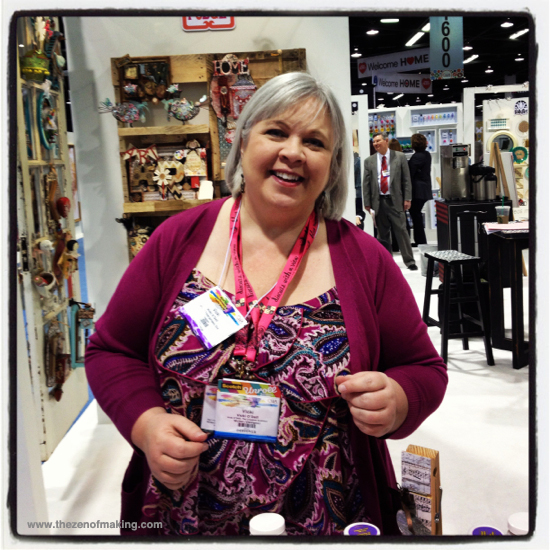 Vicki O'Dell…The Creative Goddess is one of my crafty soul mates. She also gives the best hugs ever.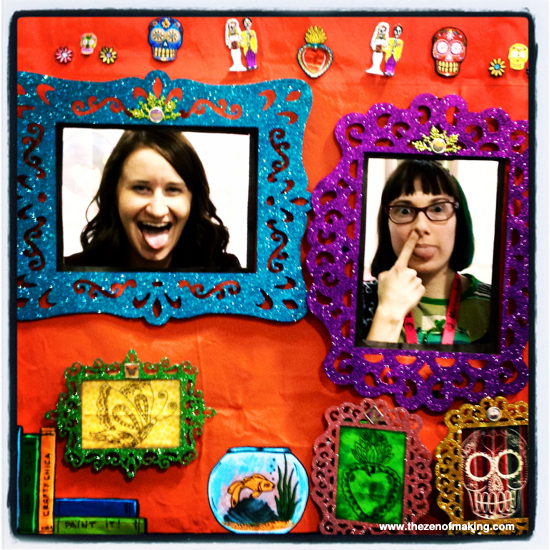 Awesome and ridiculous things happen when Alicia (WhimseyBox) and I run into each other on the show floor.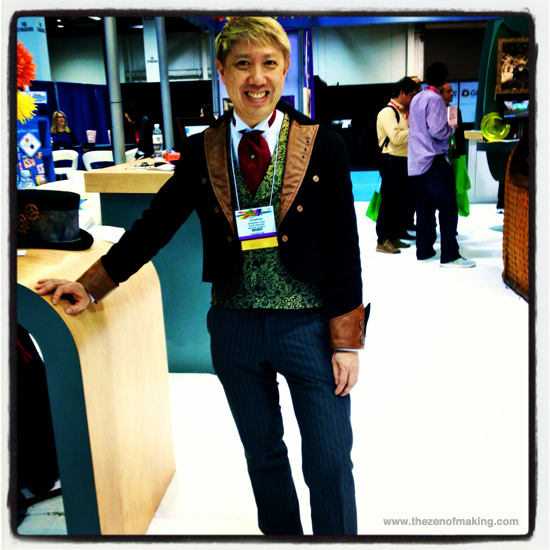 Jonathan Fong, dapper as always in the Craft Attitude booth. (You can't see them in the picture, but he was also rocking a pair of fabulous steampunk-esque spats, and I was totally jealous.)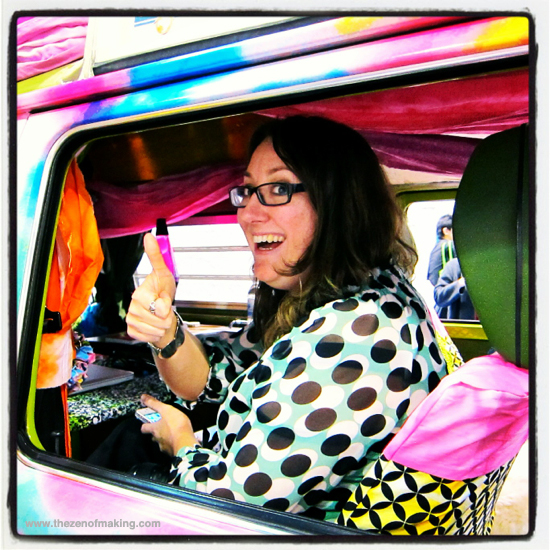 I'm just going to pretend that Alexa (The Swell Life) was actually driving the iLoveToCreate bus around the show floor. In my mind, it totally happened.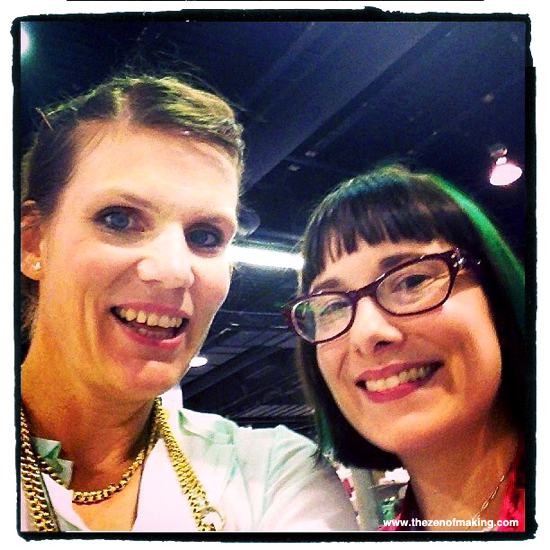 Rachel (Handmade Charlotte) and I found each other on the show floor (and then at a party, and then on the show floor several more times after that), and it was clearly meant to be. I don't want to tease you too much, but we may have a thing or two up our sleeves for the near future!
(Credit for the photo above: Rachel.)
That's all I've got for this photo roundup. Goodness, I feel both exhausted and excited just scrolling through it!