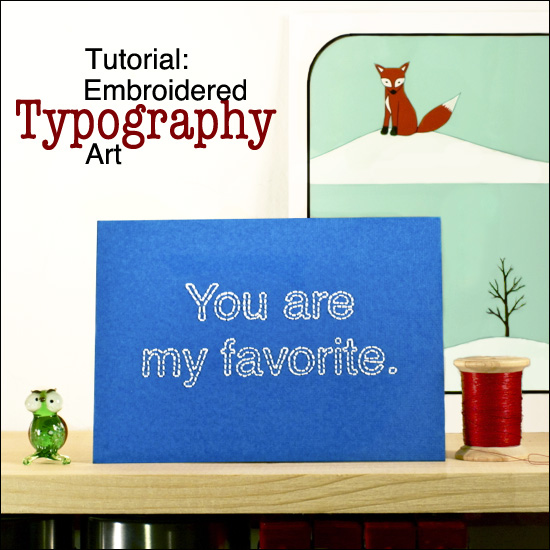 I stitched this piece of embroidered typography wall art for my graphic designer husband as a gift for our third anniversary. (It was yesterday! Hooray!) Are you a type geek too? Make one for your special someone with my free downloadable template!
Supplies:
* Embroidered Typography Wall Art template
* 5" x 7" textured cardstock
, 2 sheets
* Scotch tape

* Embroidery floss
, 3 ply
* Permanent dry adhesive
Tools:
* Printer
* Paper scissors

* Embroidery needle

* Piercing tool
or sewing awl
* Piercing mat
or foam sheet
**Please note that the links provided above are affiliate links, and I will be compensated if you choose to make a purchase after clicking through.**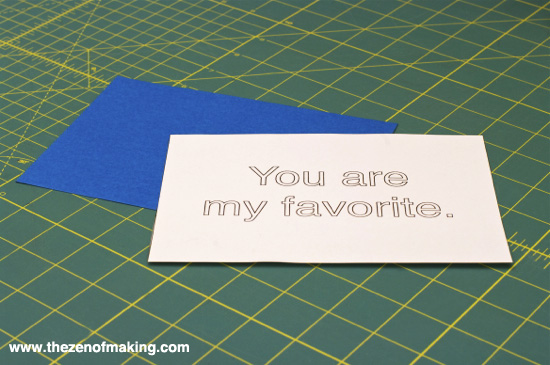 Step 1
Print and cut out the embroidered typography wall art template.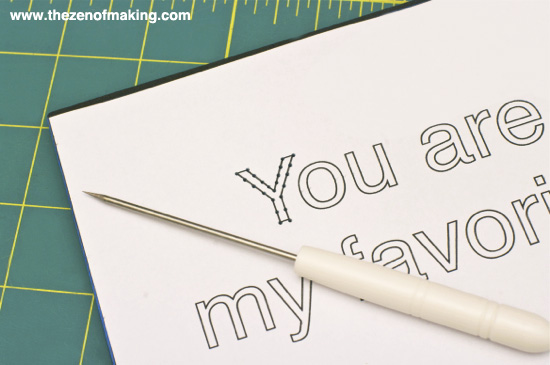 Step 2
Adhere the template to one sheet of the cardstock using a small loop of scotch tape in two corners (don't press down too hard, you'll need to peel the tape off later). Next, use the sewing awl to poke evenly spaced holes through the cardstock following the lines in template.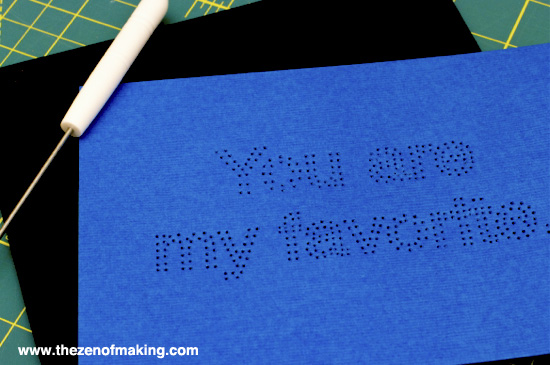 Step 3
Once you've punched the holes, peel the template paper off of the cardstock and carefully remove the tape.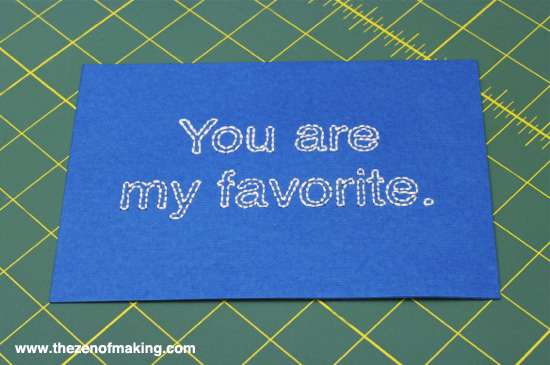 Step 4
Sew through the holes in the cardstock using backstitch.
Tip: To keep the floss as flat as possible, use a small piece of scotch tape to secure all floss ends to the back of the card instead of knotting them off.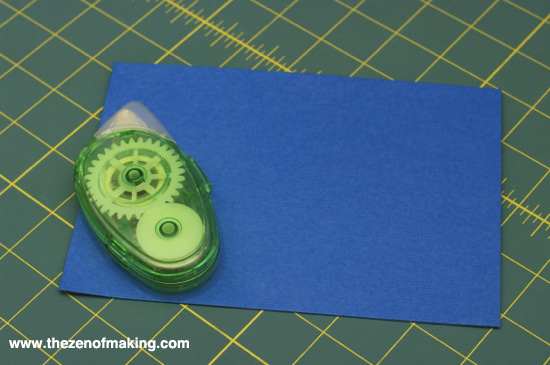 Step 5
Apply dry adhesive around the edges of the second sheet of cardstock, then attach it to the back of the embroidered cardstock to cover the back of the stitching.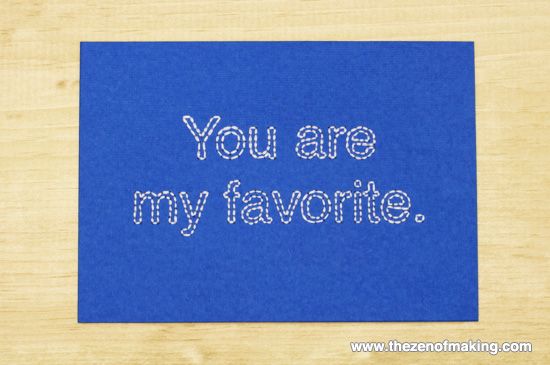 Your typography wall art is finished! Frame it, hang it, or display it as you please!