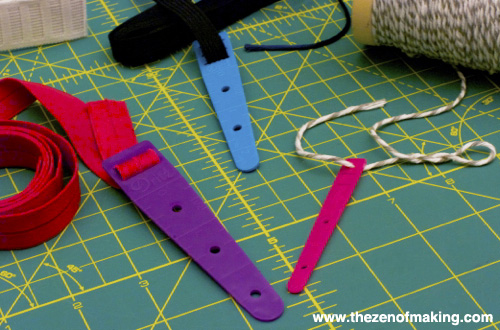 After a recent post on Instagram (username: thezenofmaking), it has come to my attention that some of you may be woefully unaware of the existence of elastic threaders
. And now that I know, I can't, in good conscience, allow such a hole to remain in your sewing toolkits. (You understand, right?) So, here's what you need to know:
(If, by chance, the wonders of elastic threaders are old news to you, why don't you scroll down to the comments box and tell us how you use them and what you think?)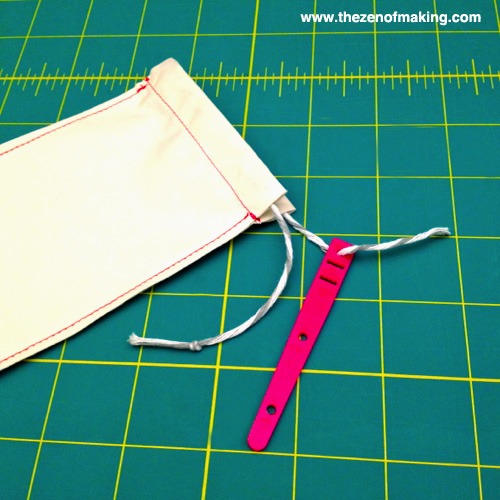 For those of you who sew—and especially if you sew clothing—the idea of an elastic threader is pretty self-explanatory. Elastic threaders are a basic, function-specific tool made to thread elastic through the fabric loops or casings that are often used for waistbands and drawstrings. (If you don't have an elastic threader, you're probably still using a safety pin and swearing a lot.)
There are several options out there, but I have a set of Dritz Elastic Threaders
, which come in a handy 3-pack with three different sizes.
Here's how I use them:
Threading elastics and drawstrings through waistbands and hoods.
Re-threading lost or pulled-out drawstrings.
Weaving. (Since you can hook yarn or materials into the elastic slots, it's often a lot easier than using a crochet hook.)
Inserting drawstrings into project bags.
Sewing with large or bulky yarns, twines, and ropes. (The smallest threader has a hole at the end that's perfect for baker's twine.)
Why they're way better than safety pins:
They come in ¼", ½", and ¾" elastic sizes.
They're easy to grip and easy to feel through fabric.
They're long, so they don't get stuck or snag fabric.
They're sturdy, so they can move through heavy layers easily.
The slots hold elastic firmly, so you don't have the hole and uneven pulling that comes with using a safety pin.
They're wide and flat, so elastics and drawstrings don't twist as you're threading.
Becasue you're not stretching or adding holes, you can thread ribbon without worrying about snags and fraying.
So, what do you think? Are you picking up a set of elastic threaders ASAP, or are you sticking with a safety pin? (No pun intended.)
**Please note that the links provided above are affiliate links, and I will be compensated if you choose to make a purchase after clicking through.**