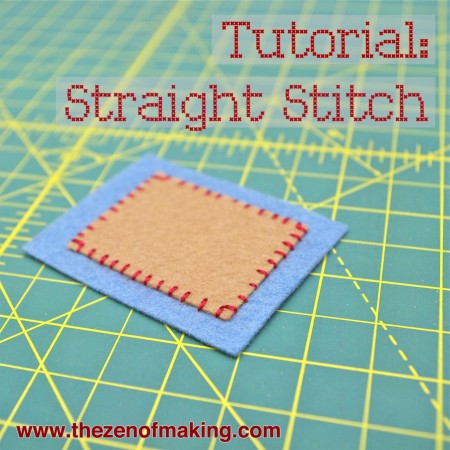 Learn how to make evenly spaced straight stitches for sewing, embroidery, and appliqué projects with my new video tutorial!
This method is especially effective for stitching felt, cork, and most thick fabrics.
If you're more of a words-and-photos kind of gal or guy, you can also check out the written tutorial below.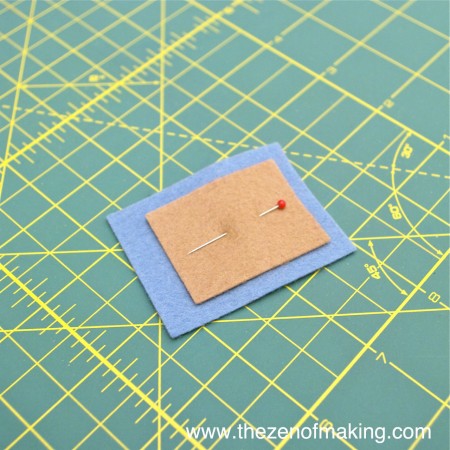 Step 1
To start, place the applique piece on top of the fabric, then secure it in place with a straight pin.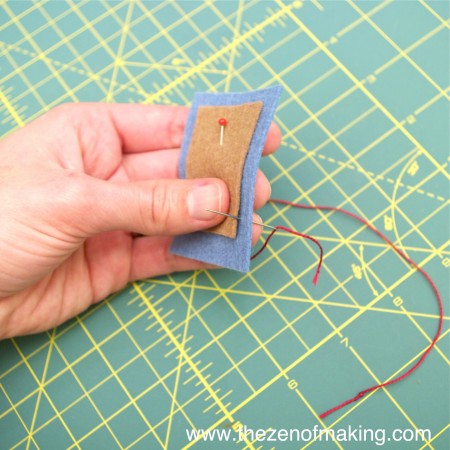 Step 2
Thread the needle with embroidery floss, knotting the end.
Begin your straight stitch by inserting the needle into the back of the fabric, bringing it up right next to the applique piece.
To get an even stitch, you'll want to make sure the needle is as close to the applique piece as possible.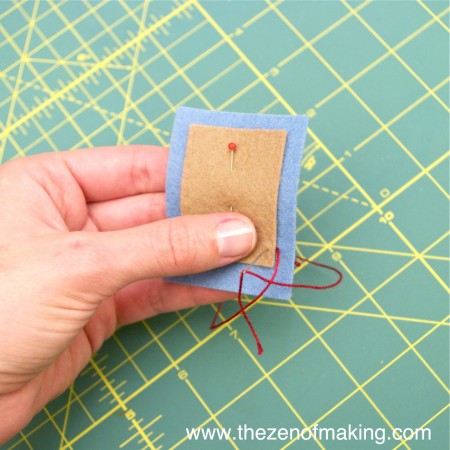 Step 3
Next, insert the needle into the applique piece on the front side of the fabric, creating a perpendicular line with the edge of the applique.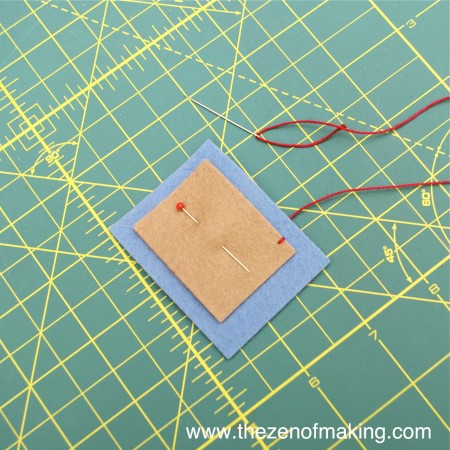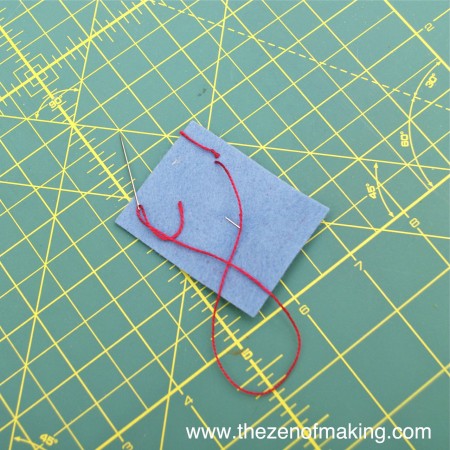 Step 4
To complete the stitch, pull the needle all the way through to the back side of the fabric.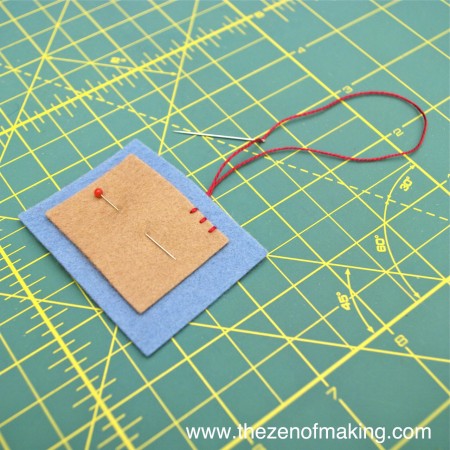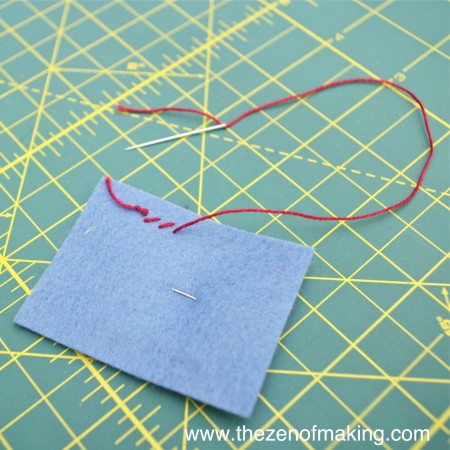 Step 5
Continue making straight stitches following the instructions above, making sure that the stitches are all the same length, and that there is an even amount of space between them.
On the front of the fabric, the stitches should be perpendicular to the edge of the applique. On the back of the fabric, you should see evenly spaced diagonal lines.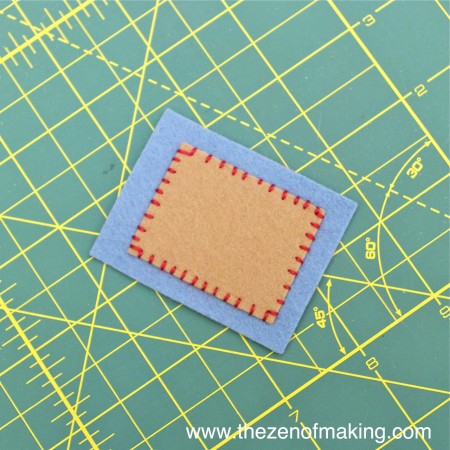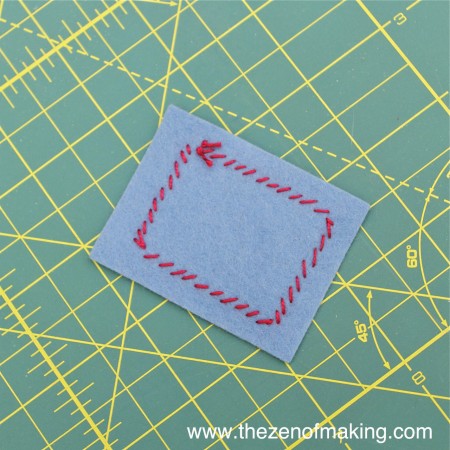 Step 6
Continue stitching around the applique until you reach the beginning. Once you've made it all the way around, knot off your floss and trim any extra length off of the ends. When you're finished, your stitches should look just as neat on the back as they do on the front.

Subscribe to my YouTube channel to see my new videos as soon as they're available!