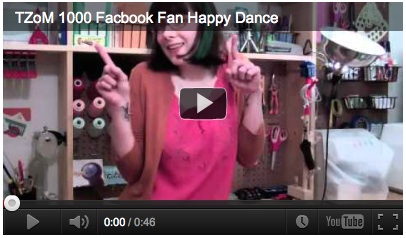 Today, Red-Handled Scissors hit a huge milestone. Thanks to you, my amazing readers, TZoM has more than 1,000 fans on Facebook! (Holy cats, guys! That's a big freaking deal!!)
To celebrate, I did a little happy dance:
Thanks again, guys! You sure know how to make a crafty gal's day!