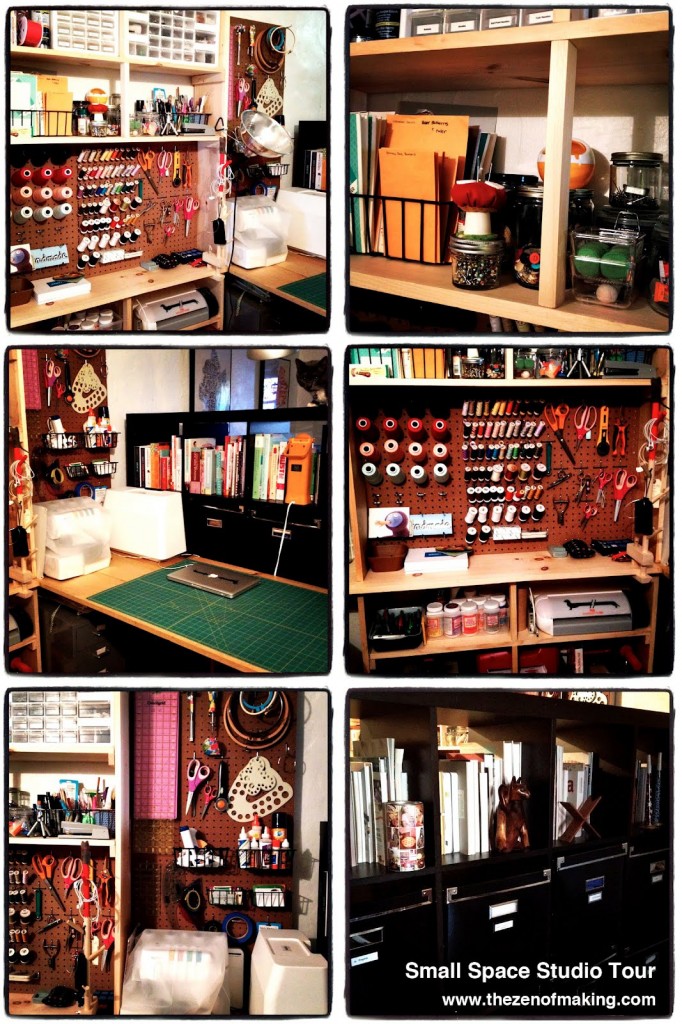 I've been promising you guys a peek at my crafting studio for a while now, and I'm finally ready to give you the tour!
Now, I know what you're thinking—Holy cats, that's small!—and you're absolutely right. My full studio space measures a whopping 5′ x 6′. (City living is definitely not for the claustrophobic.)
But, before you panic, let me give you some context: My husband and I live in a small railroad apartment in a Brooklyn brownstone, which also happens to double as my workspace. Because of the size constraints that come along with living in NYC, building any kind of studio requires both creative storage options and using as much wall space/height as possible. So, when we were coming up with the design, having an open layout with my regularly used tools within easy reach was top priority, so we came up with a combination of pegboards and open shelving to help me stay organized while moving quickly between projects.
The basic setup:
• Shelving with pegboards to keep tools and supplies organized and within reach.
• Small hardware-style drawers for organizing sewing machine feet and small supplies.
• A vertical storage tree for holding cords/threads/yarn while I'm working.
• Shelves dedicated to craft machines.
• A work table that doubles as a cutting table, which is also large enough to hold both a sewing machine and serger at the same time.
• A large square cube shelving unit that holds books on the top shelves and labeled boxes of supplies—organized by category—on the lower shelves (accessed from the other side of the work table).
Credit where it's due: Most of the design work and building was done by my husband, who is a genius at maximizing-small-spaces.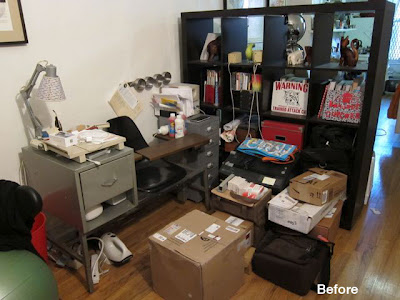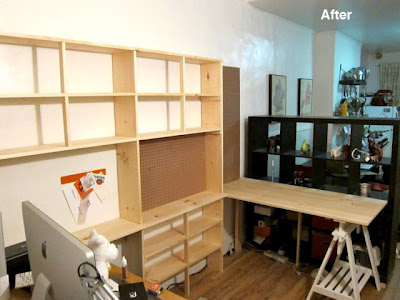 To give you a better idea of the layout and the space that we were working with, here's a photo of our office area right before we built the studio, then another one of the empty studio right after the build. Quite the transformation, eh?
Do you work out of a small space too? What're your favorite organizing tips?