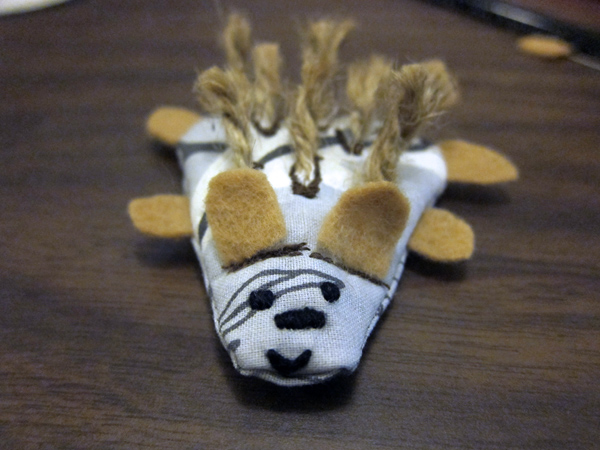 I think hedgehogs are awesome and adorable. So, when I had the idea to turn my basic fabric scrap catnip mousie into a hedgehog, I had to give it a try. With the help of the automatic buttonhole function on my sewing machine and some basic embroidery skills for the face, I think the resulting kitty toy is mighty cute!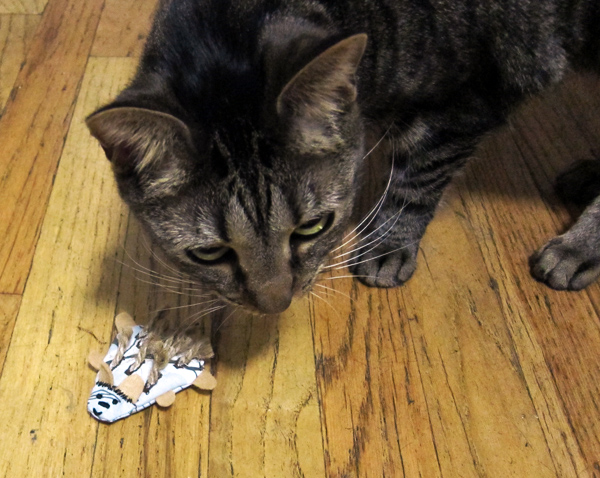 Moments after this photo was taken, Pixel proceeded slobber all over the hedgehog and carry it around the apartment.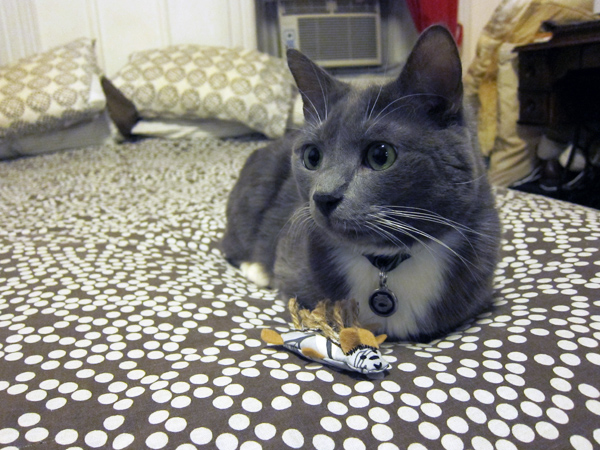 Simon took more convincing. But, once Pixel started to show interest, he was right there trying to take if from him.
It makes me feel all warm and fuzzy when my kitties get excited about the toys that I make for them!