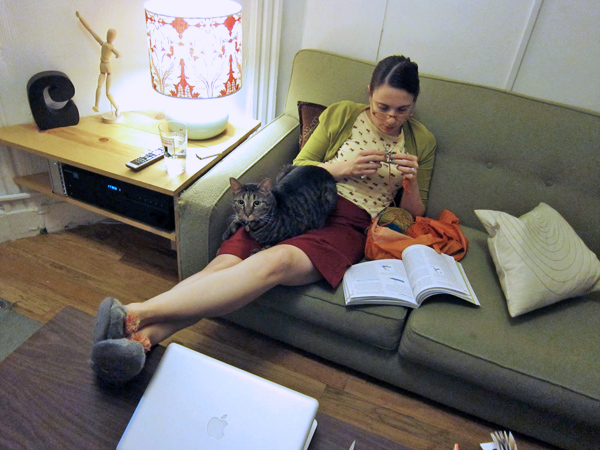 Today, I was taken by a sudden, very pressing need to learn how to crochet. There was no use in trying to resist the siren call of needlework, so I hit a Barnes & Noble on my lunch break to check out crochet books, then stopped into La Casita Yarn Shop & Cafe on my way home from work for a hook and some yarn. The next thing I knew, I was parked on the couch, cat in lap, with some worsted weight cotton and instructions for a single crochet chain.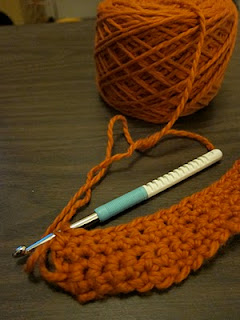 Now, this is not exactly my first experience with crochet—I often use a single row for my air plant chandelier hangers—but this is my first time starting a real crochet project. At this point, I'm still learning stitches, practicing my tension, and learning the lingo. (Full disclosure: I've already frogged at least 3 times.) My edges are weird and my stitches are uneven, but I'm already seeing improvement. This weekend, I'm hoping to start on a garden scarf using the pattern in Debbie Stoller's Happy Hooker (link to the book on Amazon below).
I thought the balls of yarn would be a huge kitty temptation, but Pixel was more interested in being my personal lap warmer than trying to be a yarn thief. Cute as he is, I don't really buy his innocent act. I fully expect to come home tomorrow to find yarn strewn all over the apartment (and two very pleased cats in the middle of it).
The book I'm using:
**If you click through a link to Amazon.com in this post, I will make a little money if you make a purchase. Don't say I didn't warn you.**