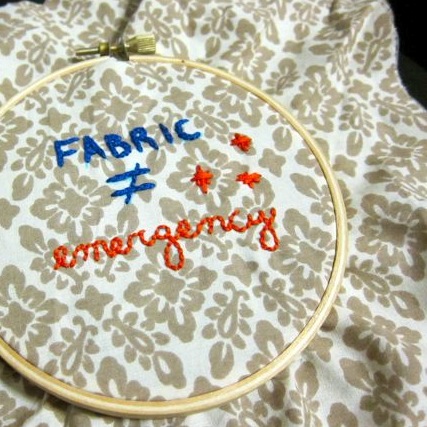 You can't pull out your credit card for that overpriced latte if you can't get to it, right?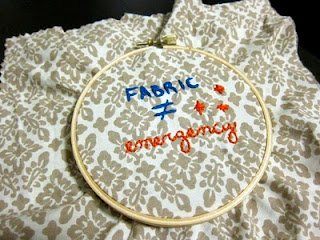 Card Holder Embroidery
I first got the idea to sew my credit card into a piece of fabric from Indie Fixx, and it immediately struck me as a great way to keep from pulling out the plastic unless I really, legitimately needed to. I liked that I'd still have the security of knowing that my card was in my wallet in case of an emergency, but, because I'd need to rip open the fabric to use it, I wouldn't be tempted to spend unnecessarily.
This evening, I finally had time to finish the embroidery portion of the project. (The easy part—sealing the card into the fabric—will happen tomorrow. ) I think that this simple sewing project will end up being a real complement to my budgeting skills. Then again, there are usually seam rippers at the fabric store, so I may not be as safe as I think..