This week, I'm feeling the love for two things: the crafts and the kitties.
The City Sage Blog
My best friend informed me that February is National Embroidery Month by sending me a link to The City Sage blog. The project pictures are all so awesome, I'm not sure what to try first (or which lucky item in my apartment will get stitched)!
Example: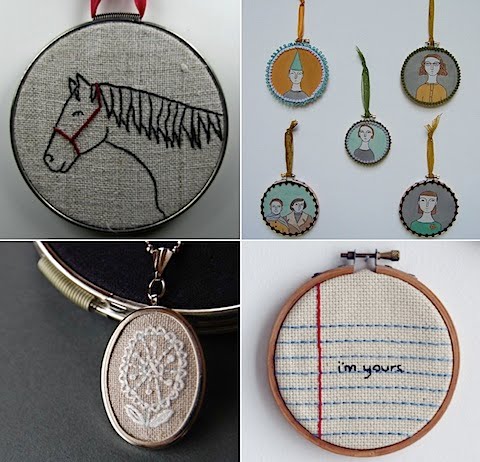 (A shopping guide for the projects above is included at http://www.annesage.com/blog/2010/02/february-is-national-embroidery-month.html)
I am especially happy for the inspiration, as I am currently embroidering new handkerchiefs for Jeremy for Valentine's Day. (He better not be reading this!)
Tinsel Trading Company
I stumbled upon this gem of a store a few months ago when wandering back to my office after picking up some sewing supplies on my lunch break. The storefront is absolutely beautiful, and is filled with more high quality ribbons, trims, and buttons than I can wrap my mind around. Even better, it's set up for both retail and wholesale customers.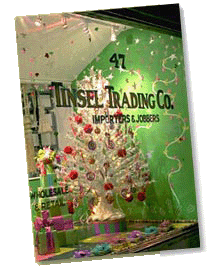 This photo from the shop's website doesn't begin to do it justice, but it will have to do until I finally remember to snap a picture on my way in.
They also have an online store: http://tinseltrading.com/
Ollie's Place



(image from http://www.olliesplace.org/)
As a proud Cat Mom of two, I think everyone should have a kitty–even it's just a Virtual Cat!
The Refined Feline
If you have actual cats, you may want to consider investing in a Lotus Cat Tower. We received one as a wedding gift, and it looks just as nice and well-made as the furniture it matches. It's definitely pricey, but, if you're going to splurge on cat furniture, you won't find much better than this.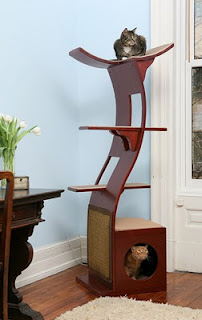 (image from http://www.therefinedfeline.com)