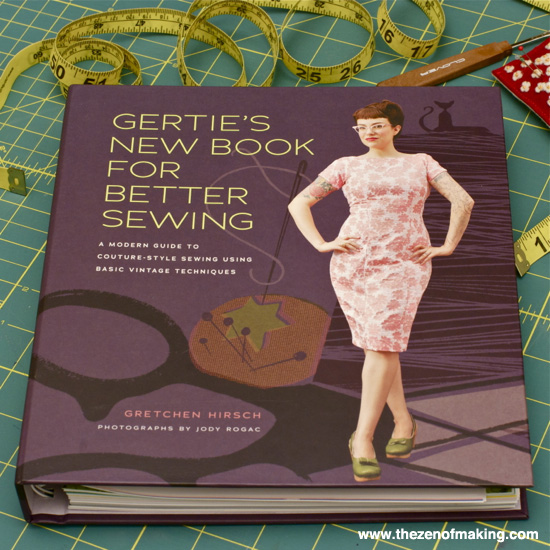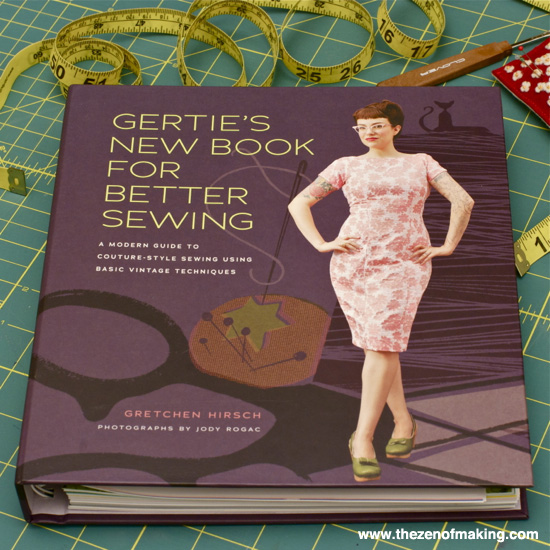 Part beginner sewing manual, part guide to vintage fashion, Gertie's New Book for Better Sewing: A Modern Guide to Couture-Style Sewing Using Basic Vintage Techniques
by Gretchen Hirsch is every bit as practical as it is pretty. The book is filled with tips and tricks for perfecting sewing techniques, patternmaking, and creating a perfect fit, making it a welcome addition to any sewing library. I adore the flattering, vintage-ispired patterns that Gertie designed for the book, and I can't wait to show off the Portrait Blouse that I made while writing this review!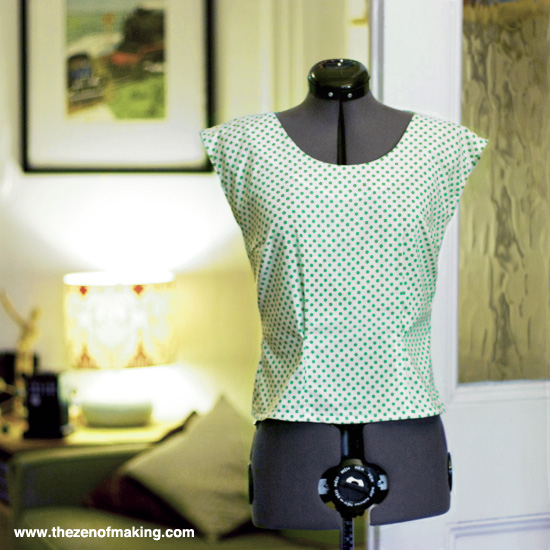 According to the STC Craft website:
Gretchen "Gertie" Hirsch is a passionate home seamstress, a sought-after sewing teacher, and the creator of one of the web's most popular sewing blogs: Gertie's New Blog for Better Sewing. The blog began as a way for readers to follow Hirsch's progress as she stitched all 14 fashions from the iconic 1950s sewing book Vogue's New Book for Better Sewing (a Julie & Julia–esque experiment for the modern sewist). It quickly became a place for Hirsch to share tutorials and lively posts about sewing as it relates to fashion history, pop culture, body image, and gender. An extension of the blog, Gertie's New Book for Better Sewing is a hardworking reference title packed with lessons on couture techniques and customization, as well as an inimitable pattern collection featuring 25 wardrobe essentials and variations inspired by vintage fashion and Gertie's spirited, modern style.

By Gretchen Hirsch, photographs by Jody Rogac, illustrations by Sun Young Park.

150 color photographs and 250 color and black-and-white illustrations. 208 pages.

List price: $35.00
For more information, check out the book trailer:

Introducing: Gertie's New Book for Better Sewing from STC Craft / Melanie Falick Books on Vimeo.
In this review, I'll discuss both the book and the included printed patterns.
About the book: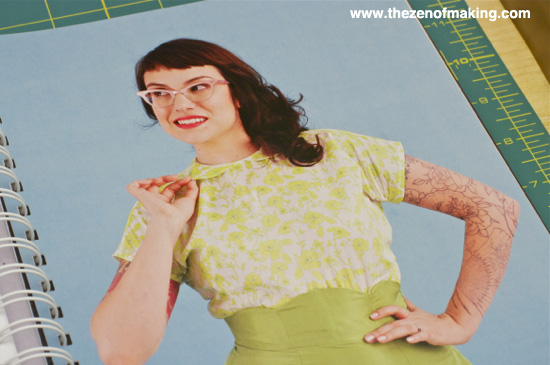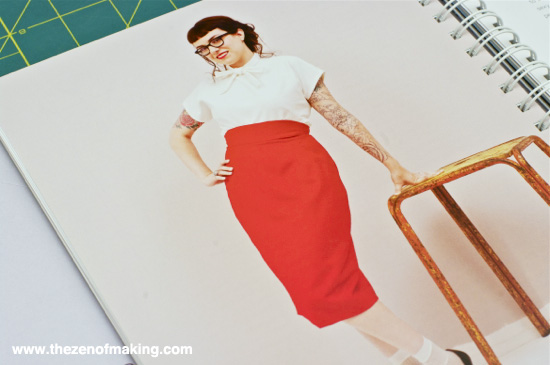 1. The book includes 10 printed patterns that allow you to make up to 25 different vintage-inspired wardrobe essentials. The patterns: The pencil skirt, the portrait blouse, the sultry sheath, the scalloped-waist skirt, the bow-tied blouse, the sweetheart sundress, the wiggle dress, the shirtwaist dress, the suit jacket, and the coat dress.