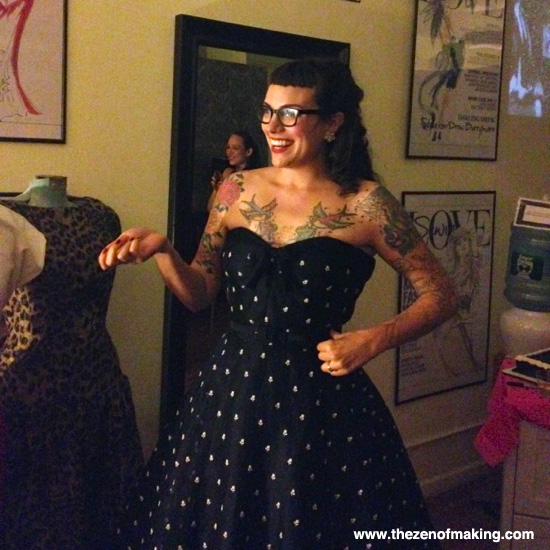 Last night, I went to The Sewing Studio to celebrate the release of Gertie's New Book for Better Sewing
!
The party was lovely—there's nothing quite as pleasant as drinking wine with crafty pals in a room full of sewing machines—and it was so nice to have a chance to catch up with blogging friends old and new. I can't think of a better way to spend a Saturday night than by celebrating a gorgeous new sewing book, and I couldn't be more excited for Gertie!
How was your weekend?
(You'll have to excuse the quality of my photos—I ran out the door without my camera, so I was shooting with an iPhone and a prayer.)
**Please note that the link provided above is an affiliate link, and I will be compensated if you choose to make a purchase after clicking through.**