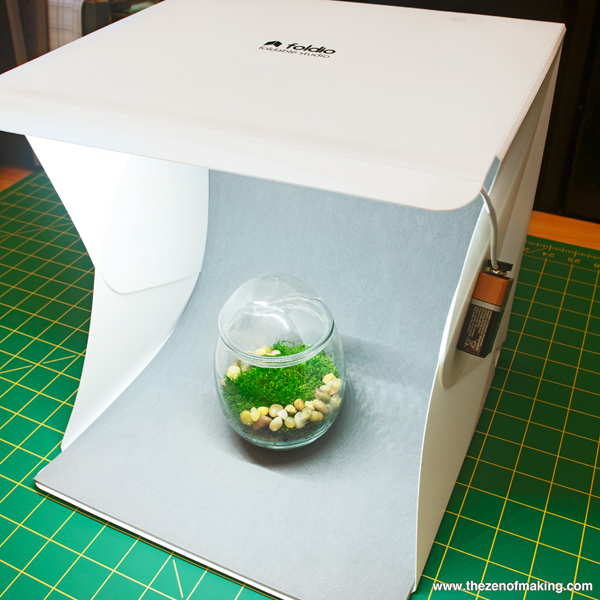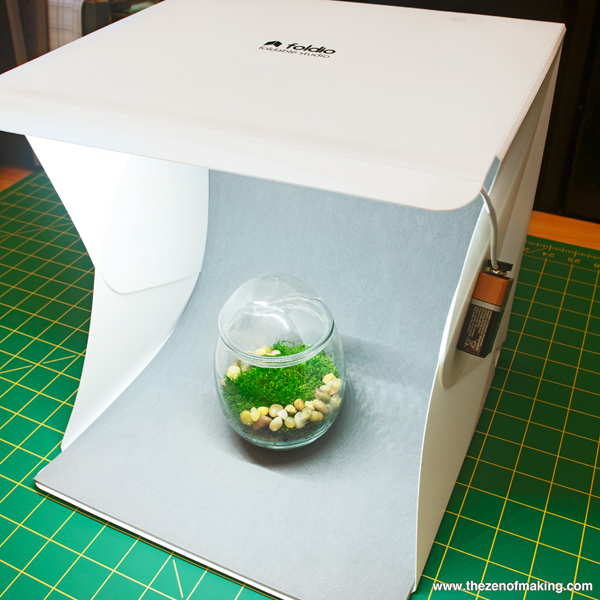 As a professional craft blogger, good photographs are one of the most important elements of my job. And, while I didn't begin blogging with the intention of becoming a better photographer, it's definitely a skill I've honed out of both necessity and the desire to share. Because, as it turns out, whether I'm capturing finished projects or creating step-by-step tutorials, images that are clear, sharp, and well-lit are every bit as important as my written instructions and descriptions—especially now that Instagram, Facebook, Pinterest, and Twitter image posts are the new go-to places for DIY inspiration.
Now, here's where the utterly magical Foldio portable mini photo studio from orangemonkie enters the scene.
You know that moment when you see a gadget on the internet that's so brilliant that you exclaim in joyful bursts of expletives while frantically scrambling for your credit card? Yeah, the Foldio was one of those. I mean, a fully-functional light box with built-in LED lighting that requires only a few seconds of setup time AND can fold up small enough to fit in my shoulder bag? My, but the world is filled with miraculous things! (Also miraculous: No longer needing to constantly wrestle with my giant light box and three unwieldy lights.)
So, presented with with this glorious object, I did the only logical thing. I threw down my $50 and waited [im]patiently for the UPS guy to arrive.
Here's what I thought: