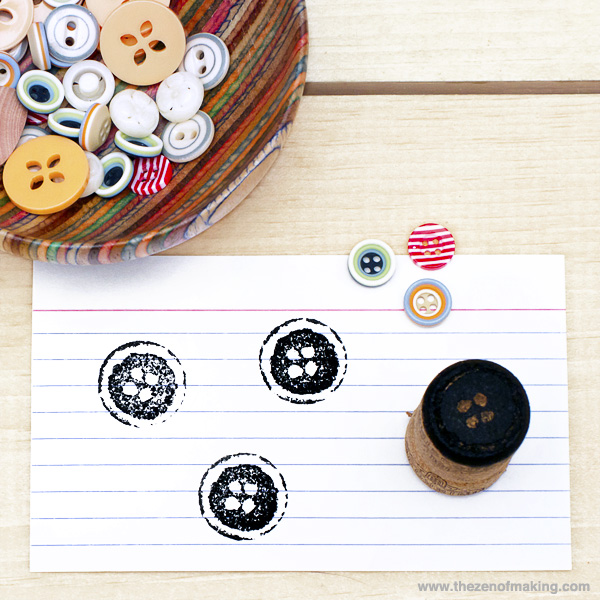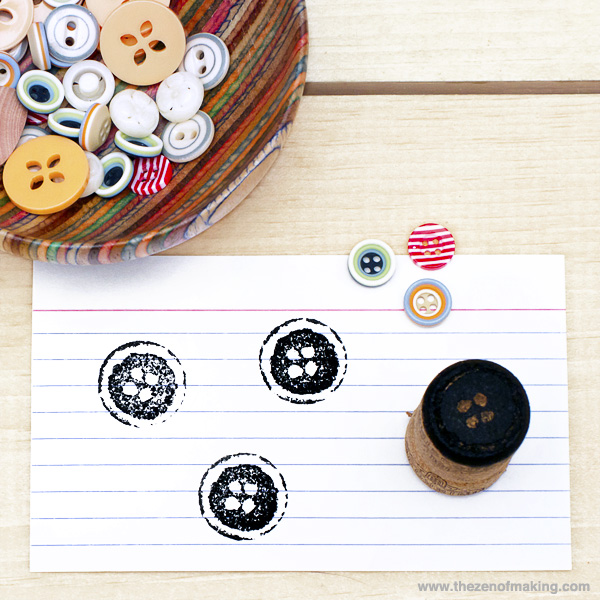 Crafts and booze? What could be better?! Imbibe, then get your make on with this quick and easy wine cork button stamp tutorial.
Supplies:
* Wine cork (If you don't drink wine, you can buy recycled corks here
.)
* Button
, slightly smaller than your wine cork
Tools:
* Stamp carving tool
with a #1 (small v) tip
* Tailor's awl

* Ultra fine point permanent marker
**Please note that the links provided above are affiliate links, and I will be compensated if you choose to make a purchase after clicking through.**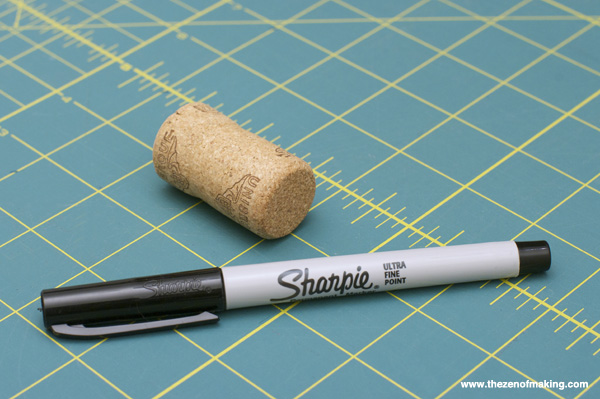 Step 1
Select a wine cork with a smooth, flat end. Clean it thoroughly and allow it to dry completely before use.