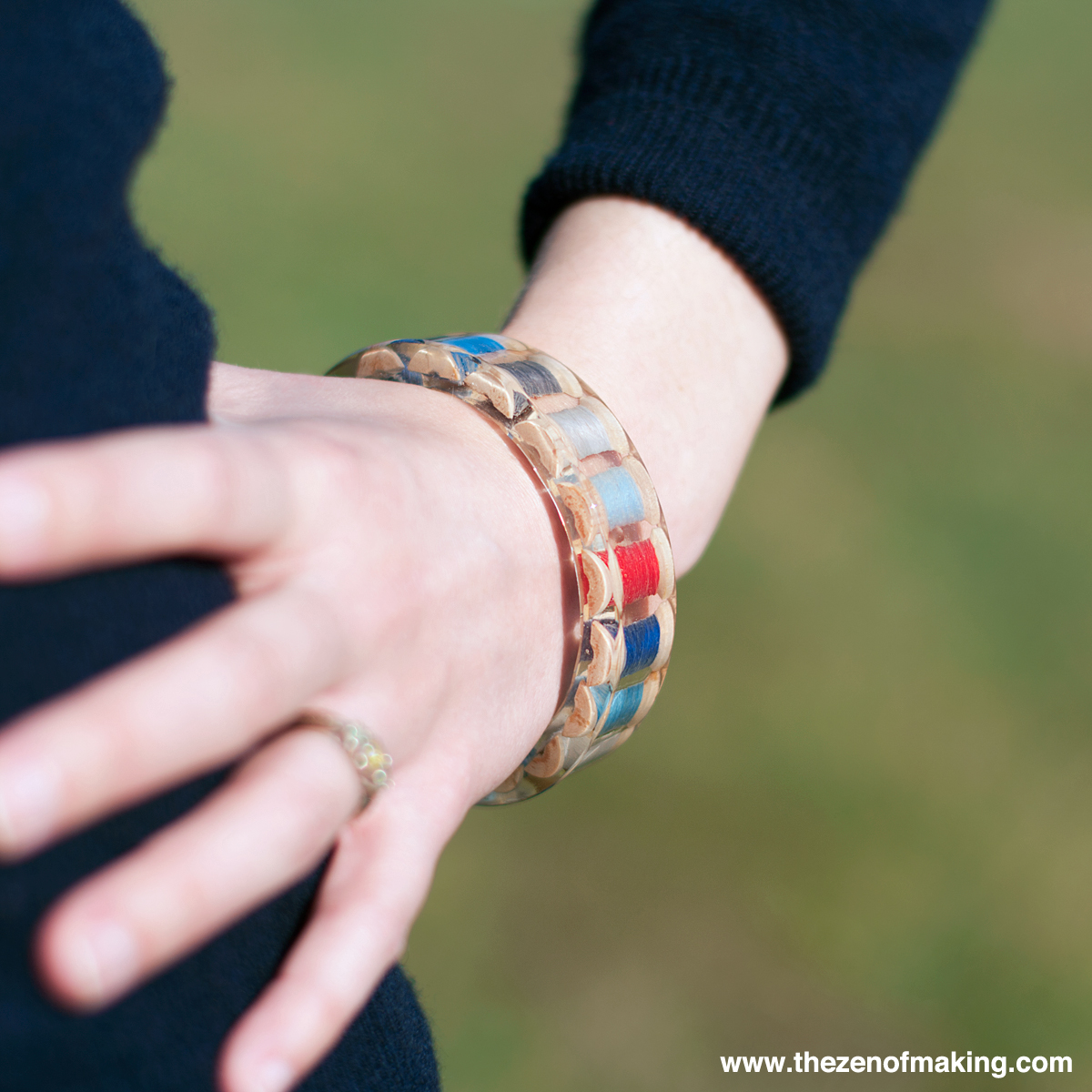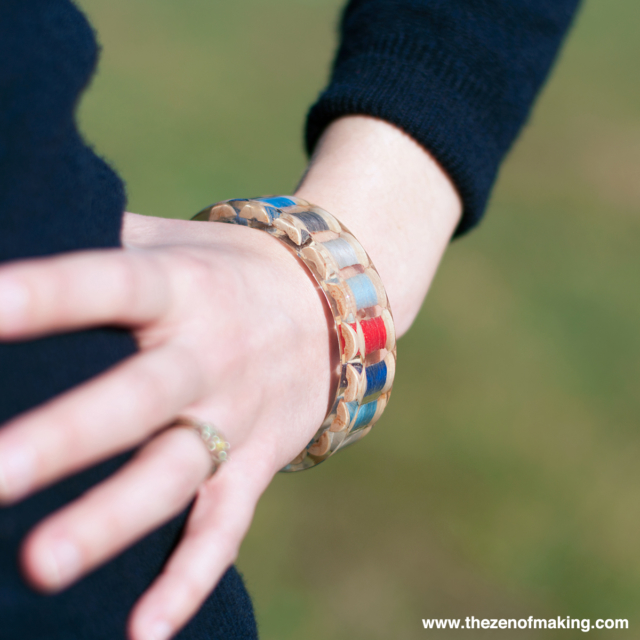 On my desk sat a jar of mini wooden thread spools, a jewelry resin kit, and a huge list of other projects that I was actually supposed to be working on. So, clearly, stoping to design a resin thread spool bracelet was the only logical response, right? Right. (I'm glad you're with me on this one!)
Looking for a handmade gift idea for the sewers and stitchers on your list? This sewing-themed bangle bracelet is sure to blow some minds and warm some hearts!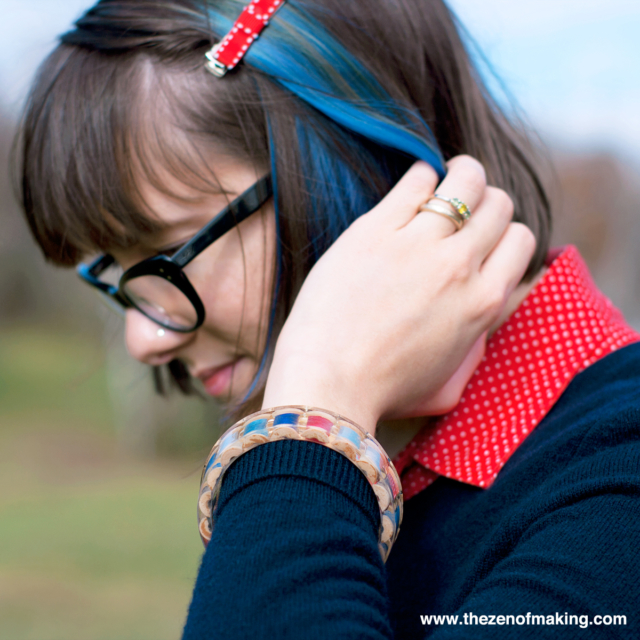 As someone who is primarily a fabric and fiber crafter, I am still both utterly fascinated by and more than a little bit afraid of the idea of encasing items in resin. And, because I never do anything halfway, I decided that my first really big project would involve encasing many, many individual pieces of thread-wrapped wood in a bangle bracelet, which presented the danger of releasing air bubbles into the resin and ruining my entire project if I didn't prepare them properly. (Fun fact: As you might expect, in addition to releasing bubbles, wood also floats in slow-hardening resin!) Luckily, I'd done quite a bit of research when writing my resin sewing thread and embroidery floss pendant tutorial, so I felt pretty confident going in. And now, having dodged the difficulties and found the fixes, I'm ready to walk you through the entire thread spool bracelet-making process in this tutorial!
A little heads up before you get started: Beginners can absolutely make this resin thread spool bracelet, but this is one of those projects where you simply can't cut corners and end up with a bracelet that you'll be happy with. You'll need to carve out a chunk of uninterrupted time away from kids, partners, dogs, and cats when you'll be able to pay attention to both the instructions and the resin.
(Can I also just say that my hair dye game was really on point in the photo above? It only looked like that for about 24 hours total, but those 24 hours sure were magical.)