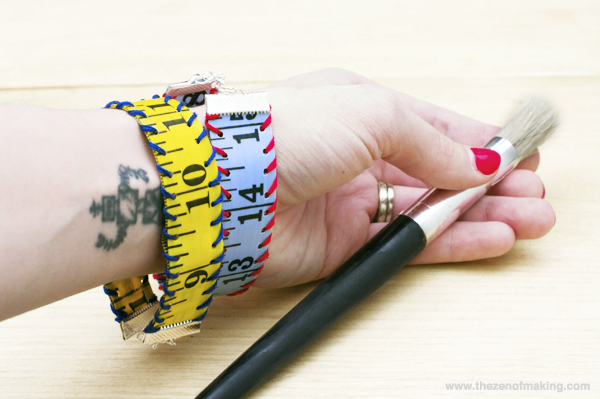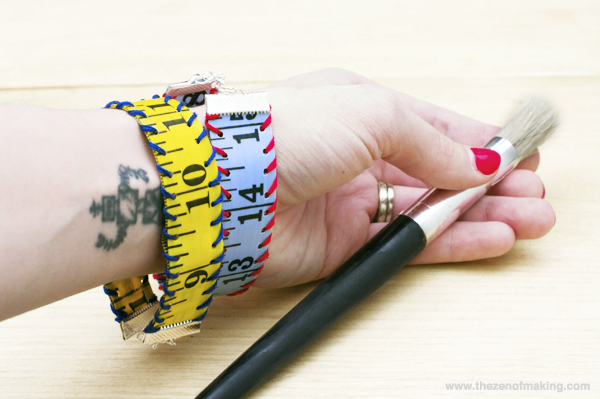 I have a confession to make: I am completely, hopelessly obsessed with sewing notions. No matter how many I have, every time I go to the craft store I always seem to bring home even more. As a result, I've managed to amass a pretty impressive collection of measuring tapes, glass-topped pins, and other sewing-related bits and baubles over the years, and now they're threatening to take over my studio. You too? Show off your DIY cred—and put some of those extra notions to good use—with a measuring tape bracelet!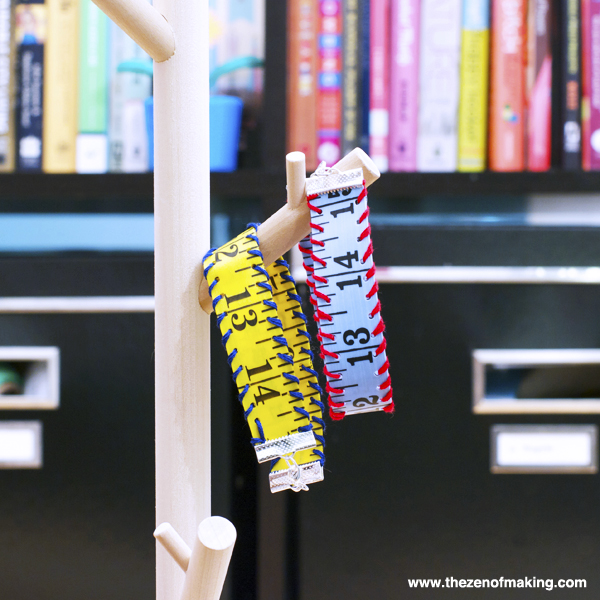 Here's what you'll need to make one bracelet:
Supplies:
* Plastic measuring tape
, ⅝" wide
* Embroidery floss
, 1 yard
* 2 Ribbon clasps
, ¾" wide (You'll also need 2 jump rings and a lobster clasp if the ribbon clasps don't come with them.)
* Paper
, one 8½" x 11" sheet
Tools:
* Scissors

* Leather punch
with 2mm tip (or sewing awl)
* Round jewelry pliers

* Wonder clips

* Small darning needle

* Ruler

* Pencil
**Please note that the links provided above are affiliate links, and I will be compensated if you choose to make a purchase after clicking through.**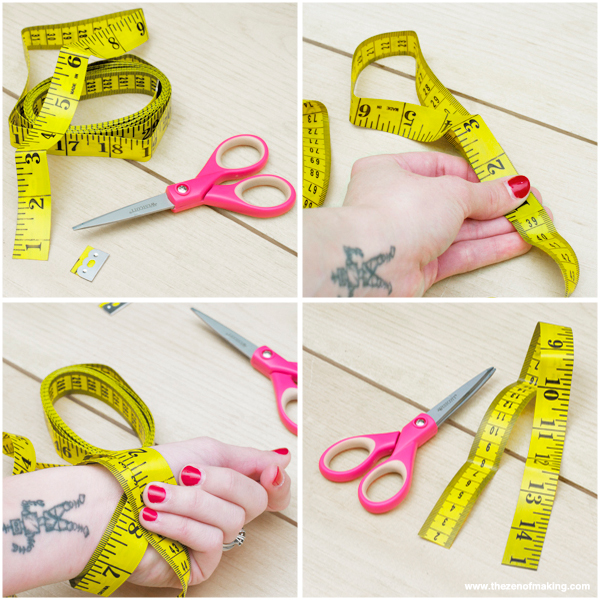 Step 1
Clip the metal end off of the measuring tape.
Fold the measuring tape in half, creating two layers, then wrap the folded tape around your wrist. Cut the non-folded ends to length so that the tape fits loosely around your wrist. Make sure to leave a little slack so that the finished bracelet isn't too tight.