Holy cats, friends! My very first book—Improper Cross-Stitch—has, on this day, been released upon an unsuspecting world.
(Wait. Does this mean it's my book birthday? Or maybe the book's book birthday? Whatever! Who cares? Happy book birthday to meeeeee! And to the boooooook!)
Thank you so much to every single person who's offered help, encouragement, excitement, and beer along the way. (And let's not forget those of you who preordered months in advance!) I am ridiculously happy that I finally get to share this book with you! Remember last week when I squeaked awkwardly with excitement re: my first copy of Improper Cross-Stitch arriving at my apartment? Well, I'm pretty sure that my squeak level is currently set to at least eleven right now.
Now, enough with this being sappy nonsense. Go forth and stitch some swears! (Or cute things! There's plenty of those too!)
Some of my favorite patterns from the book: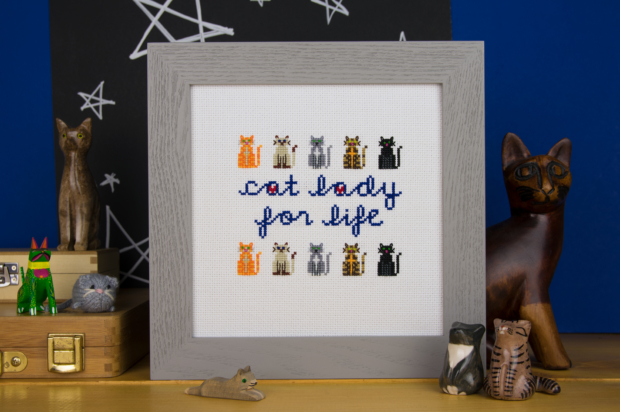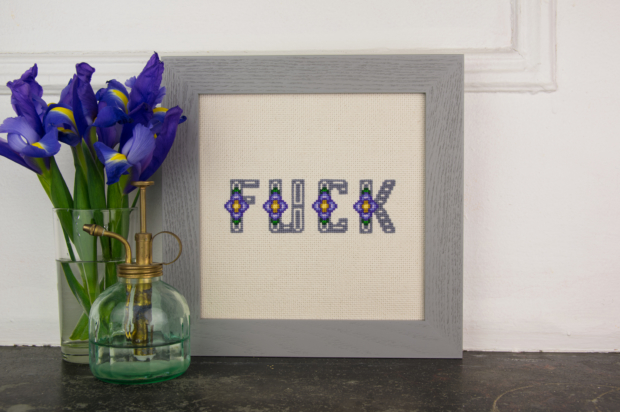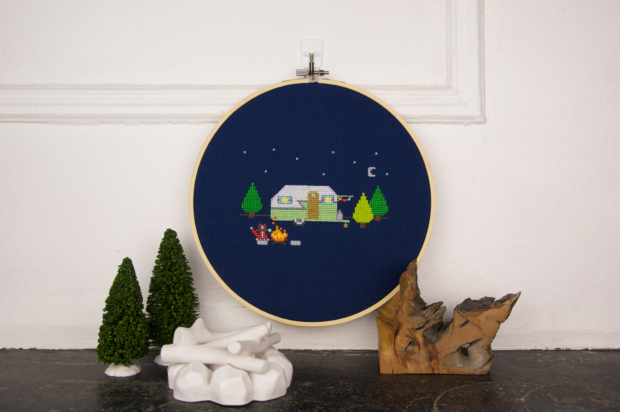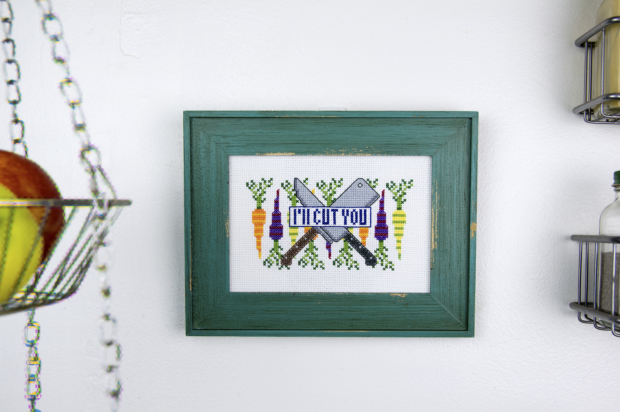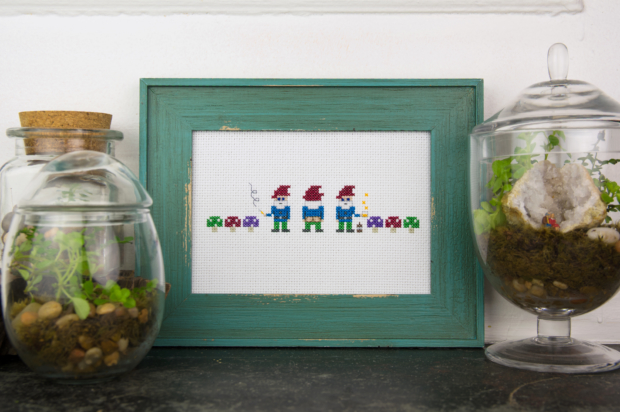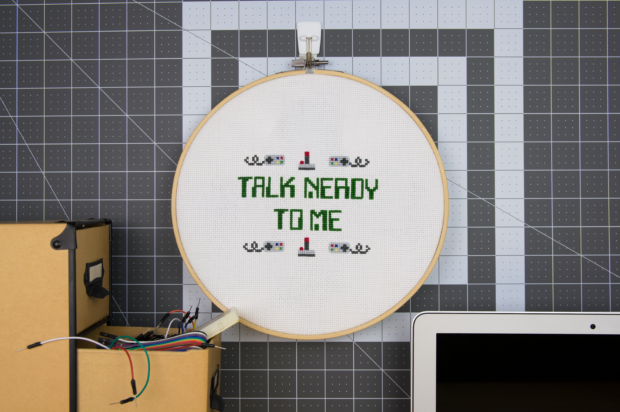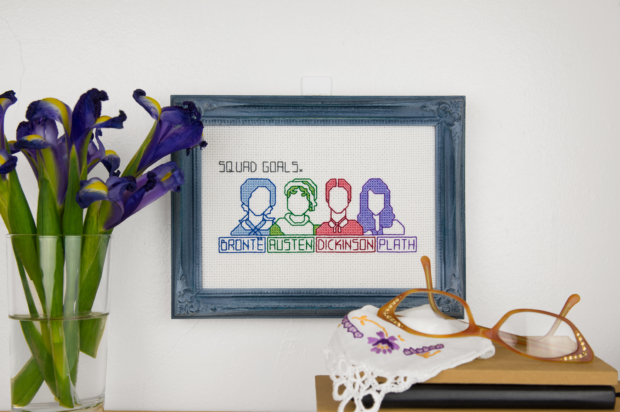 About the book:
Improper Cross-Stitch
By Haley Pierson-Cox
Published by St. Martin's Griffin, August 2018
A fun, witty, nerdy, and irreverent craft book for the modern cross-stitcher.
Sometimes it's good to be a little…improper. Profane, funny, and smart, Haley Pierson-Cox's IMPROPER CROSS-STITCH invites the modern crafter to bring personality and humor to their cross-stitch projects. From a fully designed "Damn it feels good to be a crafter" to the beautiful Art Deco inspired "fuck," Haley's patterns are fresh, lively and just what the crafter ordered.
In this book, she'll introduce readers to the joys of stitching the naughty, the profane, the irreverent, and the just plain awesome. First, she starts with a basic lesson in cross-stitch technique, no previous experience required. Then, once readers know their way around an embroidery hoop and a skein of floss, the book moves on to the designs—35 in total, ranging from hip, to nerdy, to ironically domestic—where Haley encourages crafters to embrace their inner snark with gleeful abandon.
Her easy to follow instructions and colorful designs can make a cross-stitcher out of anyone. In all her years of crafting, Haley's learned many things, but this simple fact remains one of the most important: There is absolutely nothing in this world quite so satisfying as enshrining something deeply inappropriate within the delicate stitches of a cross-stitch sampler. It's truly one of life's great delights!
For more information on the book, visit St. Martin's Press.
You can buy a copy of Improper Cross-Stitch here:
Or request it at your local public library!   
Downloadable cross-stitch graph paper templates:
If you somehow happen to already have a copy of the book in your hands, you'll see that there's a section on designing your own custom patterns at the end. (It's entirely possible that you might—the Barnes & Noble store locator shows them in stock in all of my local B&N bookstores as of this morning!)
Here are the downloadable cross-stitch graph paper templates in both 14-count (14 stitches per inch) and 28-count (28 stitches per inch) grid sizes that I mention in that section:
I wrote this blog post to help spread the word about my book release (since it's TODAY, and all), but I've also compiled this information, plus links for buying the book and for downloading the tools and templates that I've created to go with it, on a stand-alone book page, so that you'll be able to find it more easily in the future: Improper Cross-Stitch
Want to add Improper Cross-Stitch on Goodreads before you go? Click the add book button below: