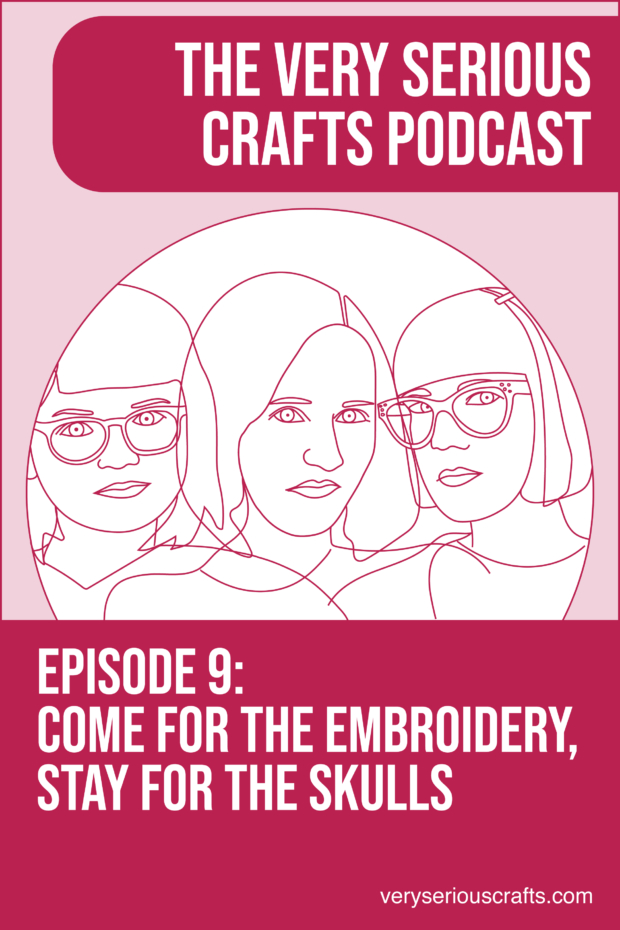 Brace yourselves! The Very Serious Crafts Podcast, S01E09 has been released into the world! (And this one contains our very first content warning.)
This time, Haley's german fails to solve a knitting needle mystery, Heidi talks about marbling skulls, and the Very Serious Crafters discuss some VERY exciting spreadsheets. Again. (Mollie, for her part, has temporarily run off to England. And we are very jealous.)
Listen: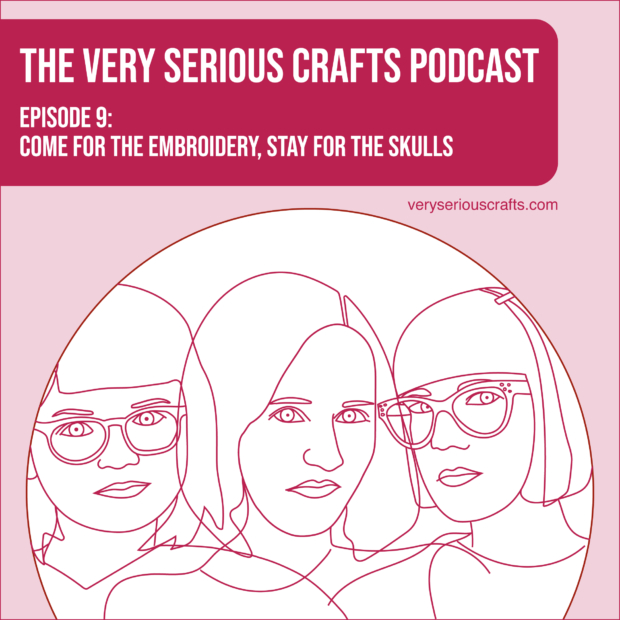 In the Very Serious Crafts Podcast, S01E09, Haley & Heidi talk accurately matching embroidery floss colors, microbiology meets crafts with deer head projects, & they geek out about knitting needle and crochet hook faves. Meanwhile, Mollie temporarily abandons them for Europe.
** Warning: This episode includes a discussion of crafting with animal remains and the process of doing so. If you're sensitive to this subject, you may want to skip the segment from 14:32 to 25:12 **
Listen right here, or subscribe by following the link provided below.
Subscribe: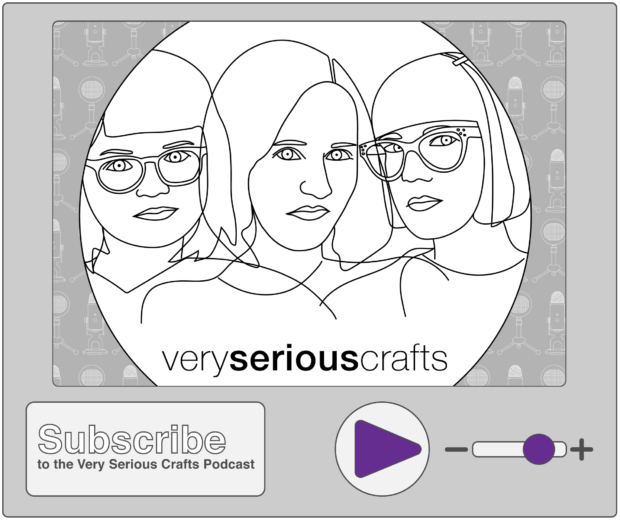 The Very Serious Crafts Podcast is a bi-weekly podcast, and new episodes are released every other Monday.
Head on over to the fancy Listen and Subscribe page to subscribe via the app or podcast purveyor of your choice. We also have an option for subscribing directly via RSS feed, so our podcast should play quite nicely with most platforms!
Read the Show Notes:
You can read the show notes for this episode here.