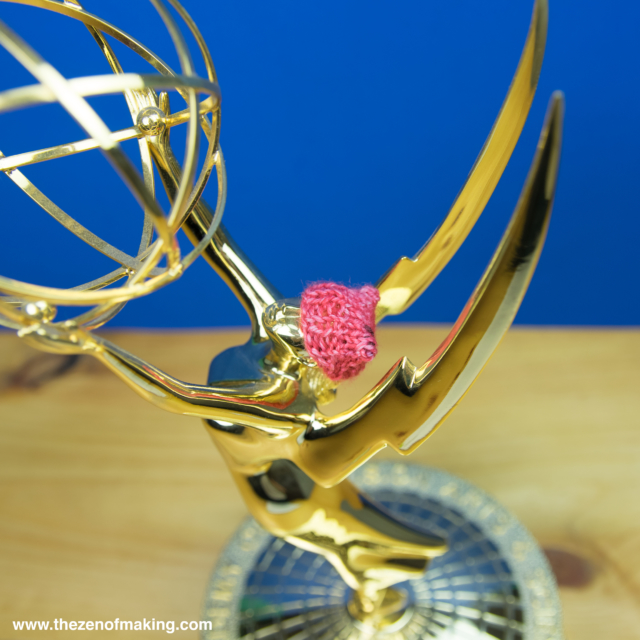 My husband is an Emmy Award-winning designer. Which means, among other things, that there's a giant gold statue in our apartment. And, when one happens to be a craft blogger who lives in an apartment that contains a giant gold statue, certain ideas begin to take shape in one's mind. (They can't help it.) Ideas like, "Y'know what that Emmy needs? Obviously, it needs a tiny pussyhat. Like, now."
And so, dear readers, I did the only reasonable thing. I made the Emmy a pussyhat.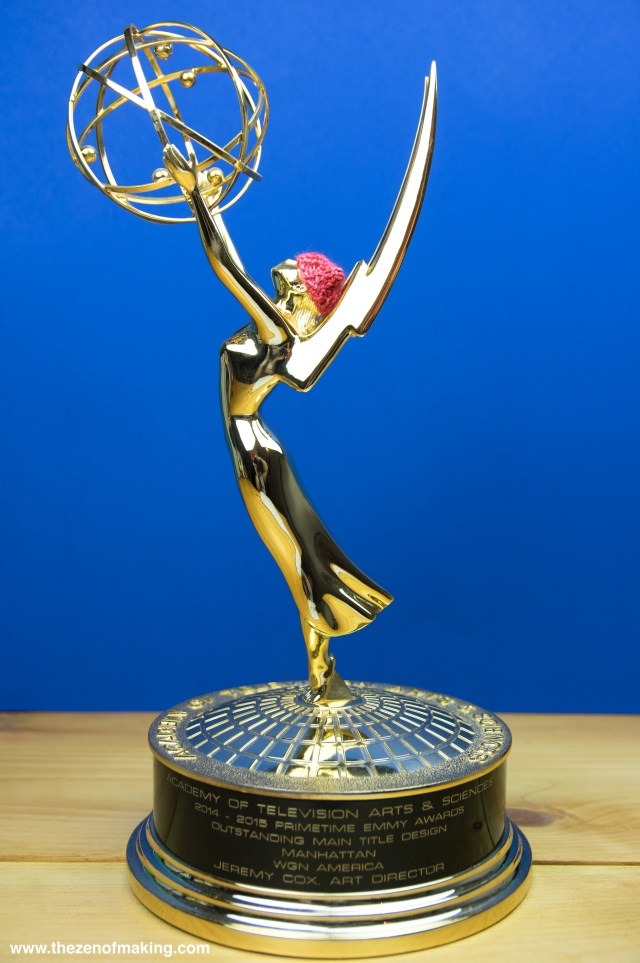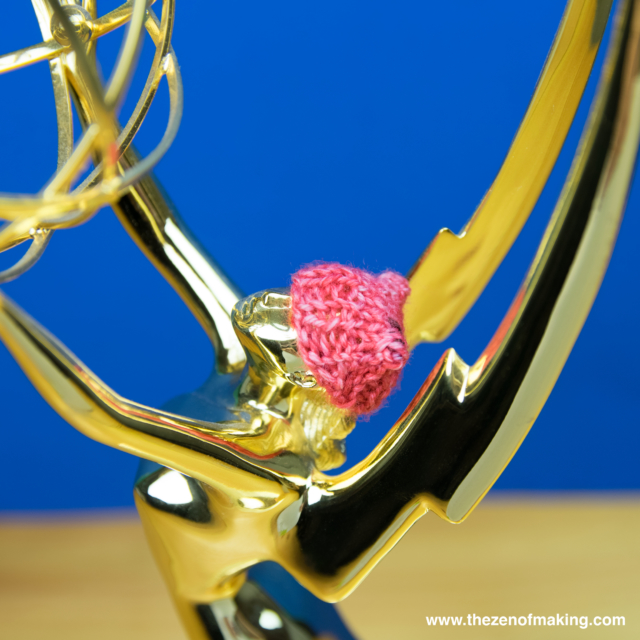 I think you'll agree that, in this situation, there was truly nothing else to be done. Needs must, and all of that. So I pulled out the needles and some leftover sock yarn and got to work. (Not too bad for eyeballing a pattern and guessing about gauge!)
***
Now, just in case the mention of the Emmys has you all, "Wait. What?" here're some Instagram highlights from our most recent trip (2015):
Jeremy and I on the red carpet just before he won:
Jeremy and I walking to the Emmy ball looking particularly badass in slow motion:
And the true story of how you actually take an Emmy through security at the airport (the TSA guy had been there for about forever, had clearly seen it all, and was deeply unimpressed):
Buckled in on the plane:
Just kidding! She may be fancy, but she didn't get her own seat. (Emmys are surprisingly sturdy—the statue actually rode back to NYC in the overhead compartment.)
***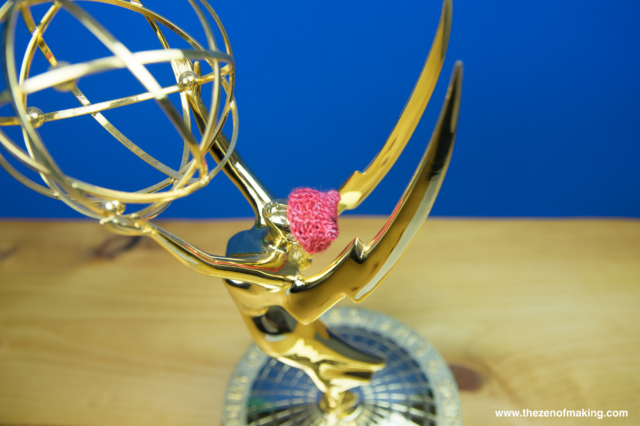 I hope the Academy will forgive me for playing dress-up with this bewinged beauty!