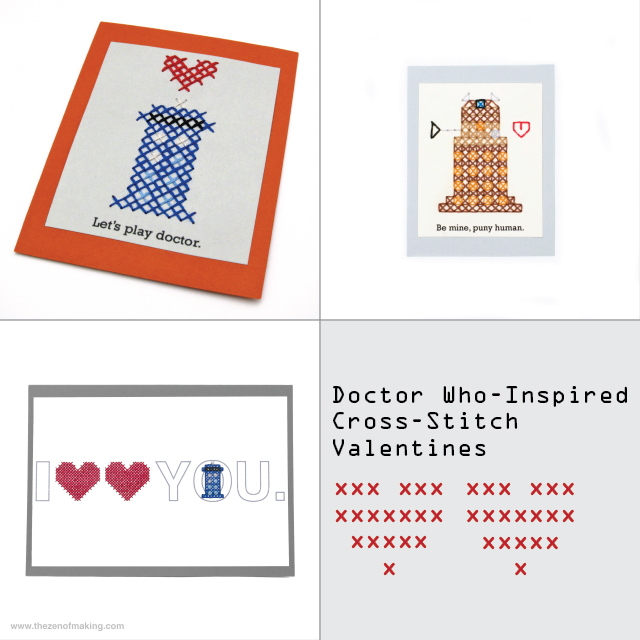 Having an "Oh @#$%, it's Valentine's Day tomorrow!" moment? If you happen to love a geek—specifically, of the wibbly-wobbly-timey-wimey variety—you can breathe easy. I've got you covered with these Doctor Who-inspired cross-stitch valentines. (And, yes, if you're quick, you can easily have one stitched in plenty of time for tomorrow's festivities!)
Ready to get started? Here are three companion-approved projects to get your (multiple) hearts pumping: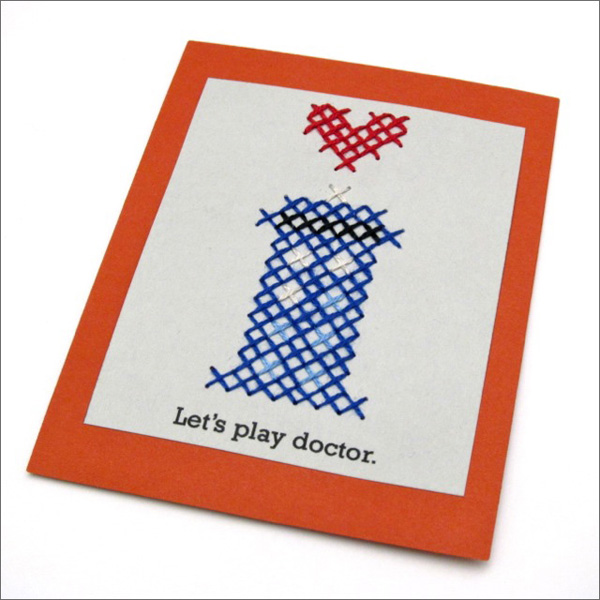 Because, really, who *doesn't* want to play Doctor in the TARDIS?
Get the pattern here: Pattern: TARDIS Cross-Stitch Valentine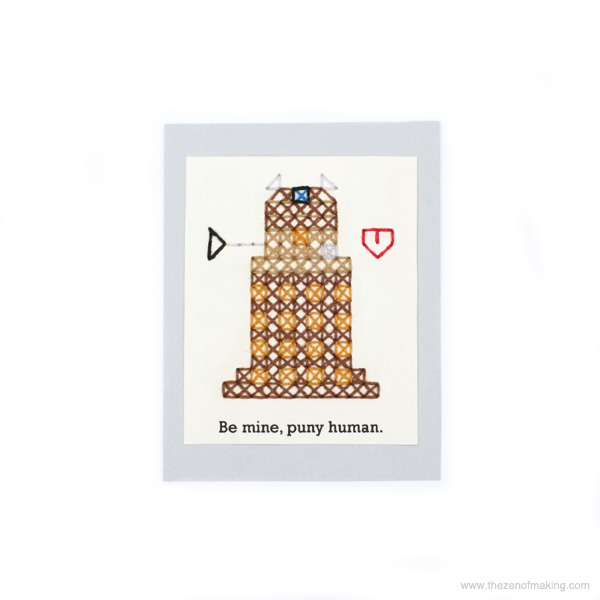 For those cranky on the outside, tender on the inside valentines.
Get the pattern here: Pattern: Dalek Cross-Stitch Valentine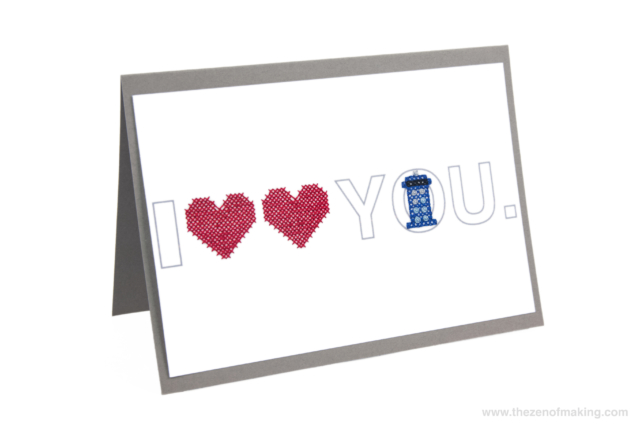 It was too obvious to resist. I mean, Time Lords have TWO HEARTS! (It was either this or a bad sonic screwdriver joke, so..)
Get the pattern here: Pattern: Doctor Who-Inspired Time Lord Cross-Stitch Valentine
Ain't geek love the best? (Obviously, the answer is yes!)
Now, quick! Go stitch up come kitschy cute for your favorite Time Lord/Time Lady/companion/madman in a blue box!