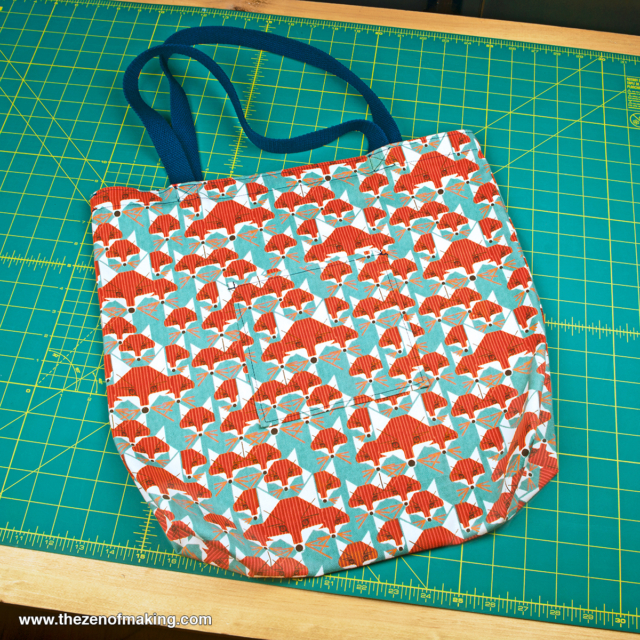 On Friday, my pal Rachel and I kicked off the first weekend of the new year with a tote bag-making party, and I stitched up this fancy canvas fox tote! (Okay, the fox fabric is fancy—the tote bag was actually ridiculously easy to sew.)
I think it's a pretty good sign for the coming year that my first finished project of 2015 was something that I made just for fun, don't you?
Note: Just in case you're dying to sew a fox tote of your own, the fabric is Foxsimilies from Charley Harper's NURTURE Canvas collection from Birch Fabrics.