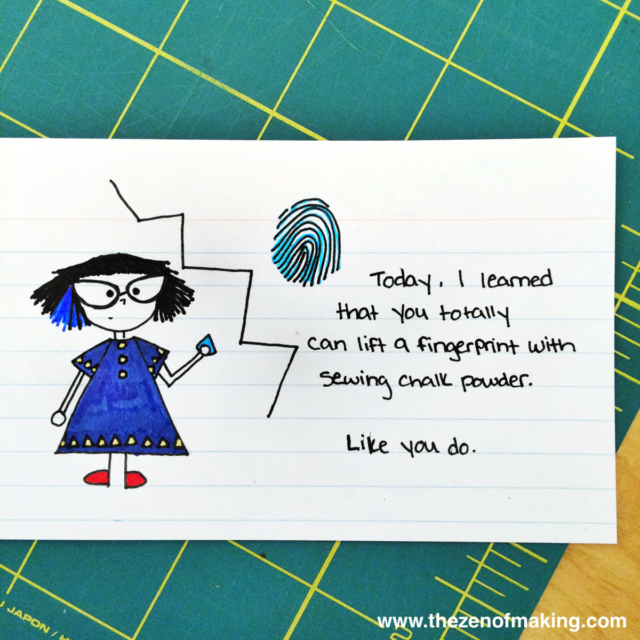 This week, I learned that, if you have a razor blade and some patience, you totally can dust for fingerprints with powder scraped from tailor's chalk. (Actually, I used a razor-edge seam ripper, but same difference.)
I also learned that I'm friends with exactly the right people, as none of them were even remotely surprised when I MacGyvered up said crafty latent print action.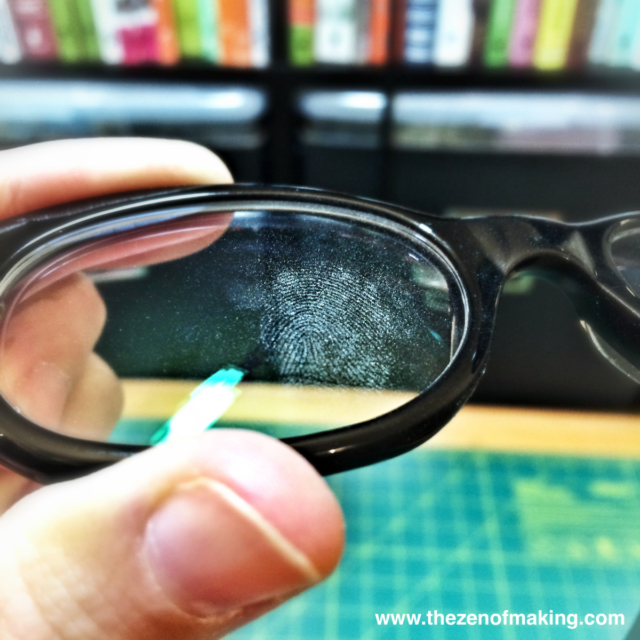 The fingerprint in question.
(Full disclosure: My dad is a police officer, so this isn't exactly a random skill. I grew up knowing how to dust for prints.)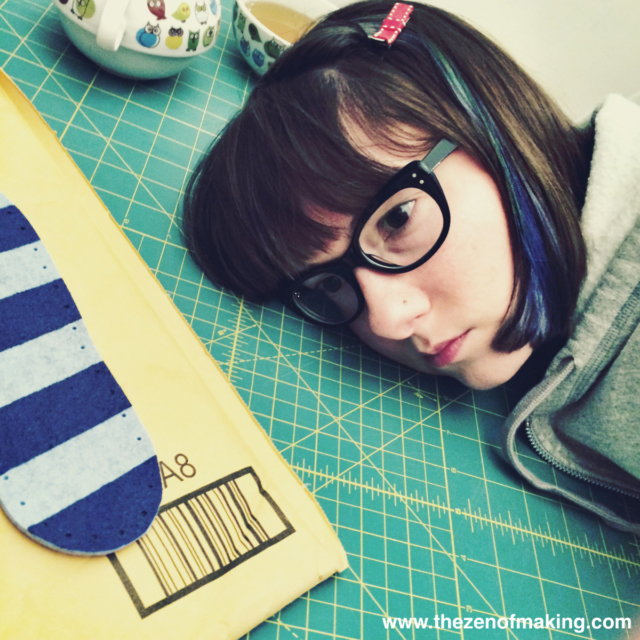 On a somewhat related subject: I also accidentally created the first of what may become a series of craft-related murder mystery art photos. (I didn't *mean* to look dead in the picture, but, well, there you have it.)
So, uh, do you think that maybe my subconscious and/or the universe is trying to tell me to write a craft-related cozy mystery series? Because it kind of seems that way to me.
Don't forget to follow along on Instagram for daily doses of Tiny Cranky Haley and/or my other crafty adventures!