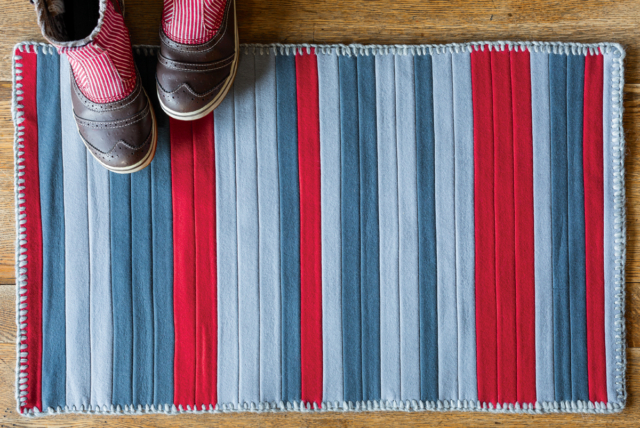 Photo credit: Burcu Avsar, 2014, used with permission from The Taunton Press
A little more than a year ago, I took a trip to Portland, OR, and had a crazy-fun all-day craft party with some of my very favorite people on the planet. During this melding of creative minds, I finally got to meet my friend Susan Beal—who just happens to be the author of some of my favorite sewing
(affiliate link) and quilting
(affiliate link) books—in person, and awesomeness ensued. By the end of the day, I had visited the amazing Pendleton Woolen Mill Store, and had agreed to design a wool binding kitchen rug project for her upcoming book from The Taunton Press, Hand-stitched Home: Projects to Sew with Pendleton & Other Wools
(affiliate link). I guess you could say it was a pretty great trip! ;P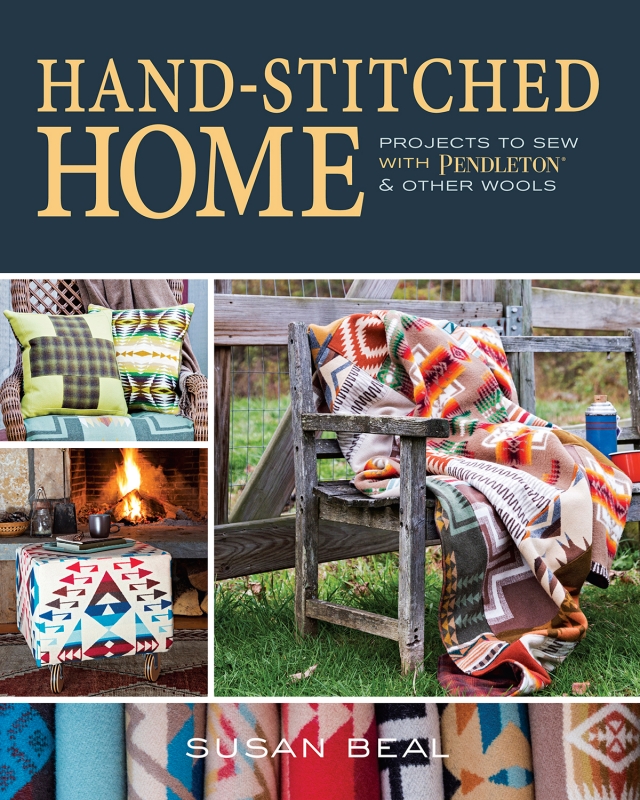 And, now that the book is out and available for all of your holiday gift-giving needs, I'm so excited that I can finally show you the rug!
Here's an inside look at the project and design process, plus a chance to win a copy of the book: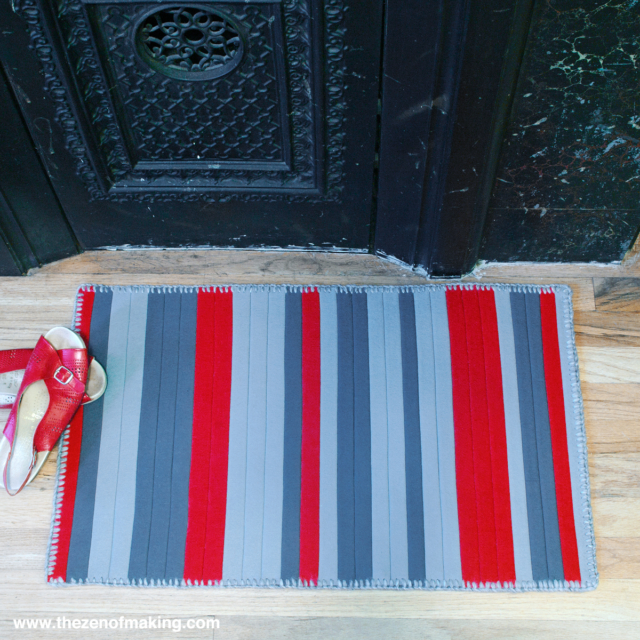 My wool binding kitchen rug is actually a small but sturdy quilt, made by piecing together strips of wool binding (similar to bias binding, but used to bind the edges of wool blankets), then quilting the rug top to a durable wool fabric for added cushion.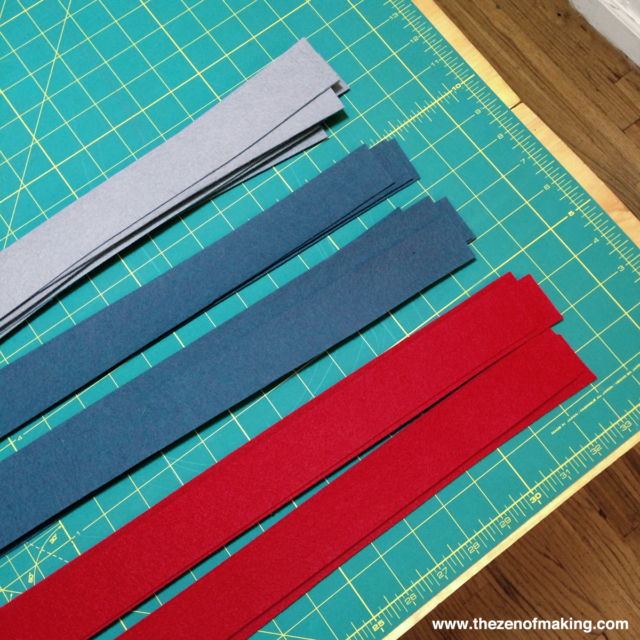 If you're not familiar with wool binding, here's what it looks like before it's stitched together.
See? Don't those sturdy, gorgeous strips just beg to be part of a piecing project? When I saw them, I just couldn't resist giving it a try. (I never did like to play by the rules.)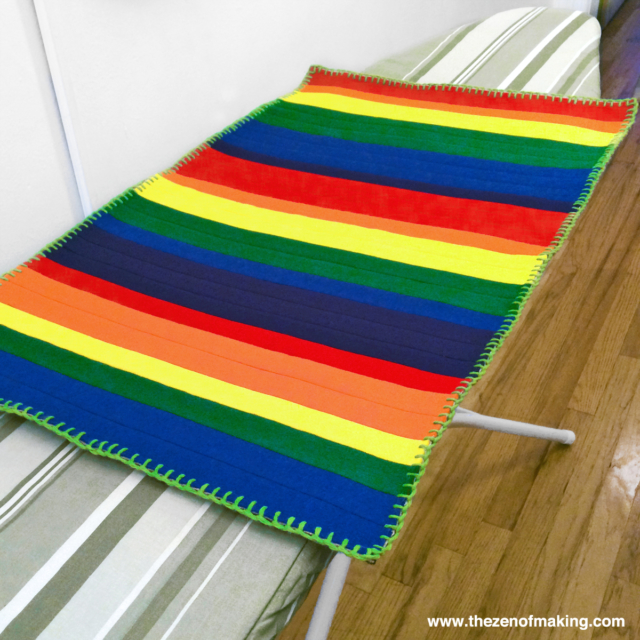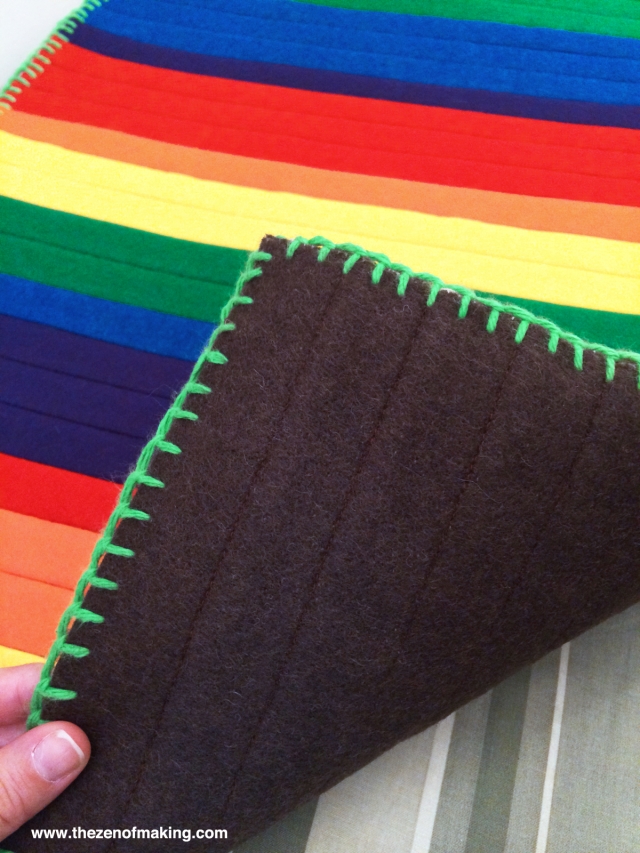 The rug that ended up in the book is a mixture of muted blues, grays, and a few pops of red, but this is definitely a project that can be customized to fit your own personal style and decor.
Case in point: The rainbow explosion pictured above was the first version of my design. It looked cool, sure, but it was WAY too bright to play nicely with the rest of the projects in the book. It also looked totally ridiculous in my kitchen. (But it seemed like a good idea at the time!)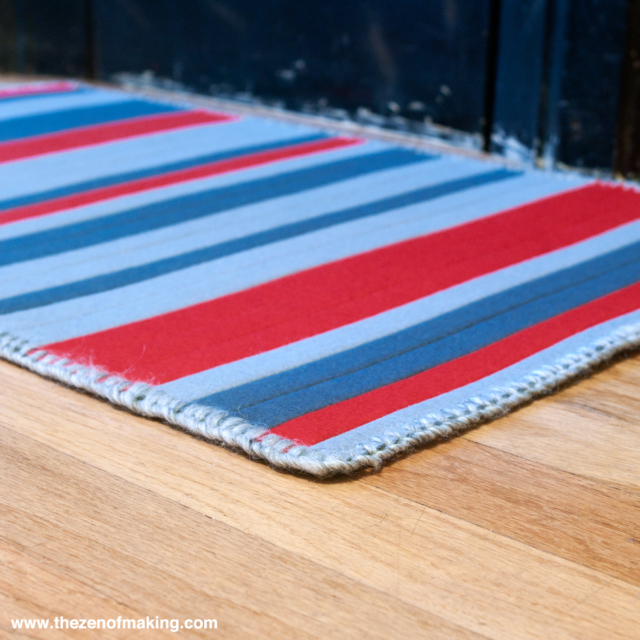 Ah, the final design. I don't know about you, but I have a hard time resisting a modern splash of saturated red in a sea of calming blues.
THE GIVEAWAY: Enter to win a copy of the book!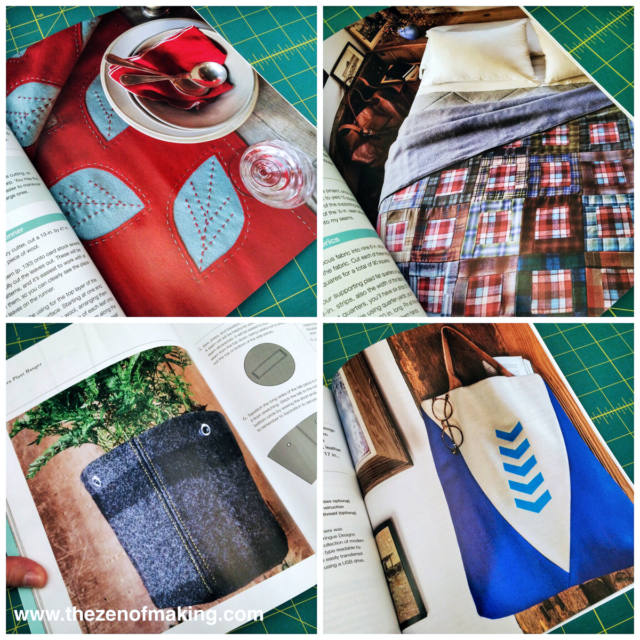 Want to see more? The Taunton Press has generously provided a copy of the book for me to give away to one lucky reader! (US only, please.)
Here's how to enter:
You can also buy a copy using my affiliate link:
Or you can click here to buy the book directly from the publisher.