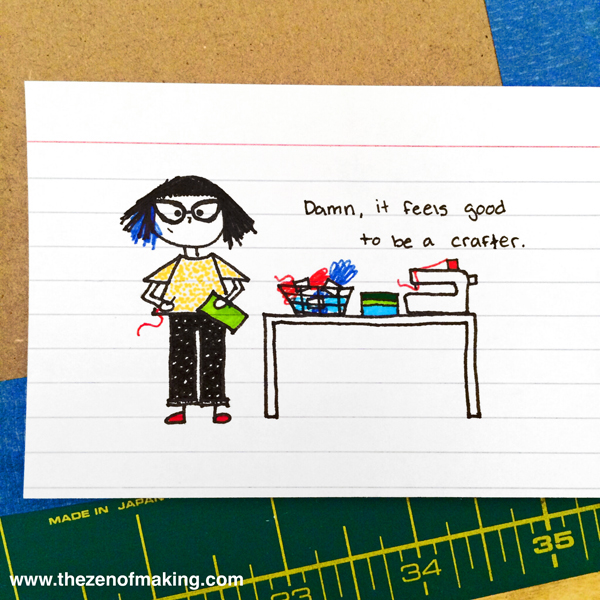 This week, Tiny Cranky Haley solved all of your sewing problems, then utterly failed at untangling some yarn. (You win some, you lose some.)
Hard lessons from the craft room.
Today, Tiny Cranky Haley solves most of your sewing problems.
Second only to a box of brand new crayons. <3
Can this crafting trend please be over soon?
Because, it's really hard to be cranky on a Friday!
Turns out, I'm actually not terrible at drawing sewing machines! (Or yarn! Hooray!) Bolstered by the past week's small victories, next, maybe I'll give cats another try. Because, clearly, Tiny Cranky Haley is shamefully lacking in the cats-behaving-badly-in-the-craft-studio department. And, we can't have that, now can we?
Want to see new cartoons as they go up? Follow me on Instagram for your daily dose of Tiny Cranky Haley!