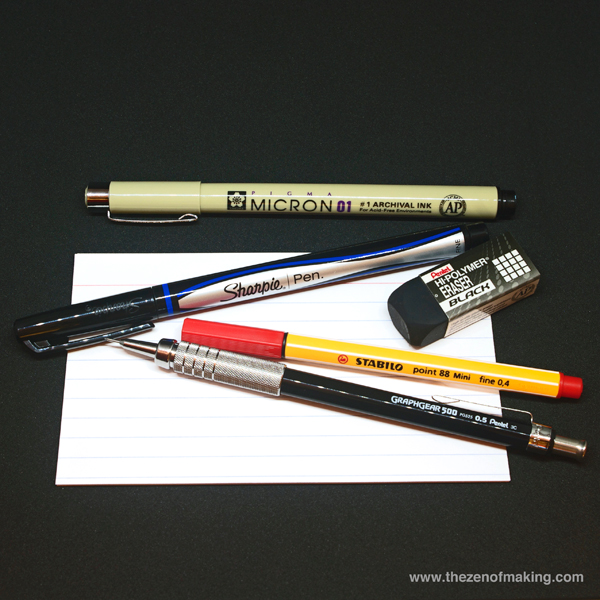 Over the past couple of weeks, my Tiny Cranky Haley series has gotten a rather surprising amount of attention and encouragement from fellow crafters on social media. This has been, to say the least, completely unexpected. When I drew the first sketch of crotchety cartoon me, it was meant to inject a moment of levity into a long day, but I wasn't prepared for other people to connect with her so strongly, and I certainly didn't think I'd start taking daily drawing breaks just to continue the adventure. But, turns out, I really like drawing Tiny Cranky Haley. And, do you know what else? Insecurities aside, it doesn't even matter that I'm not very good at drawing—it's actually better that way. Because, in addition to ending up with a new cartoon to share with you guys, every time I pull out a fresh notecard, I'm also giving myself the opportunity to learn something new, the practice I need to improve a skill that I've always wanted to have, and the experience required to build confidence in my own ability to wield a pen. (Everybody wins!) Bottom line: Creating a silly sketch each day is a damn delightful bright spot in my busy afternoons, and I really think that you should give it a try too!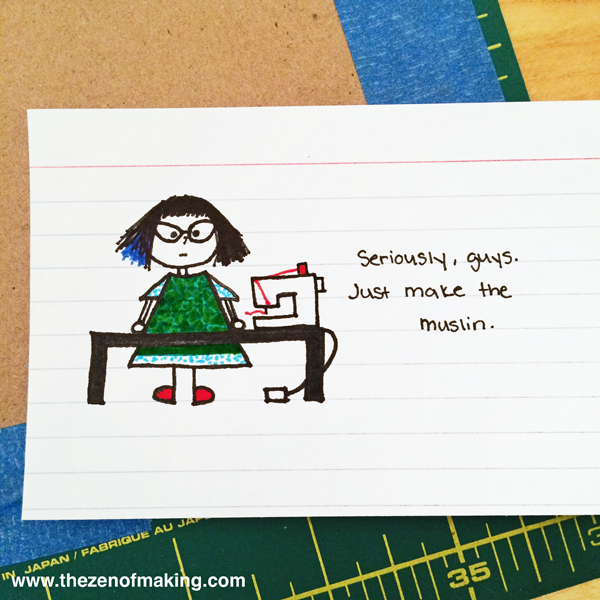 Need a trip to the art store before you get started? Think again. Here are the five supplies that I've been using to make Tiny Cranky Haley happen—you probably already have most of them in your own creative space!
Please note that the links to supplies and tools that are provided below are affiliate links, and I will be compensated if you choose to make a purchase after clicking through.
1. Pentel Hi-Polymer Eraser

This is, by far, the best and most thorough eraser that I've ever used. I really think it might be laced with magic.
2. Sakura Pigma Micron pen, size 01

Perfect for fine lines, small details, and tiny frowning faces.
3. Sharpie fine point pens

I've said it before, and I'm certain that I'll say it again: I adore Sharpie pens. They last forever, they don't bleed through paper, and they write beautifully. They're what I use for larger details and outlines.
4. Stabilo mini colored pens, fine point

Bold, bright colors, and a mini size that makes them perfectly portable. (Good for filling in small spaces, but I prefer Micron pens or sharpie markers for larger areas.)
5. Pentel GraphGear 500 mechanical pencil

Before penning in outlines, I often make my initial sketch with a mechanical pencil. (Hence the eraser.) There's nothing special about this particular pencil, I just happen to like the way it looks. Any pencil with fine point lead would do.
Have any favorite sketching tools to add to the list? Additional recommendations are always welcome!