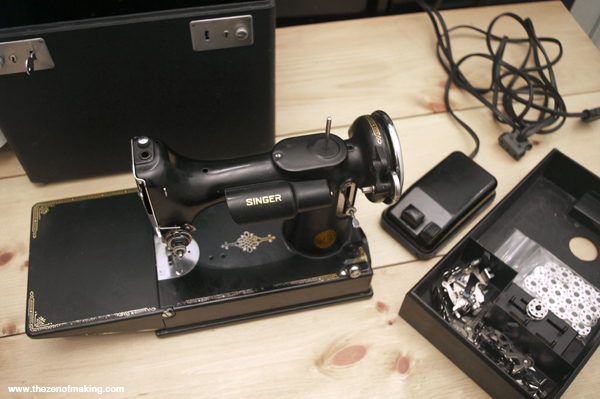 Ladies and gentlemen, please allow me to introduce Betty, my new Singer Featherweight sewing machine!
Betty was made on November 5th, 1936, and is a Singer Featherweight 221. She's an AE series machine with a lovely scrollwork faceplate, and was just one of 15,000 machines made in Singer's Elizabethport, New Jersey factory on that day.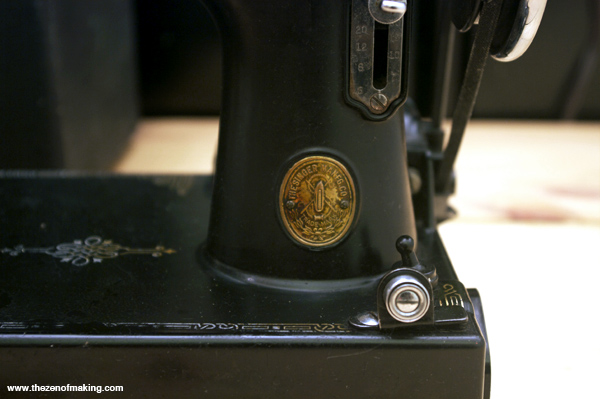 My Singer Featherweight may be 77, but she's looking pretty darn good for her age, and I love that she clearly came from a home where she was used regularly and was well cared for. When stitching with Betty, I'd like to think that I'm continuing a tradition of joyful sewing!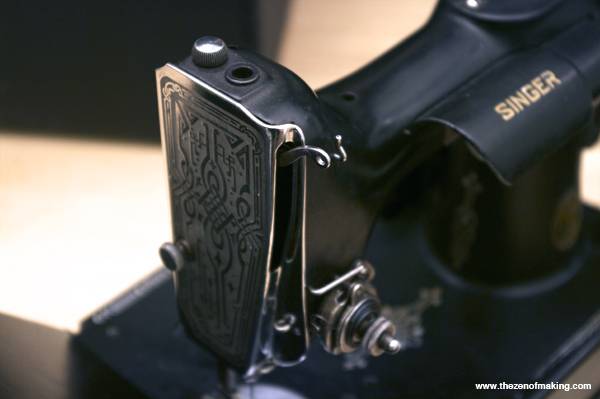 Scrollwork on the faceplate. (Sometimes referred to as "Egyptian scrollwork" by Featherweight enthusiasts.)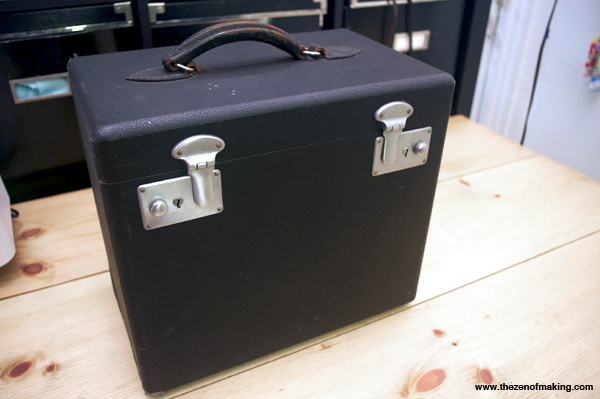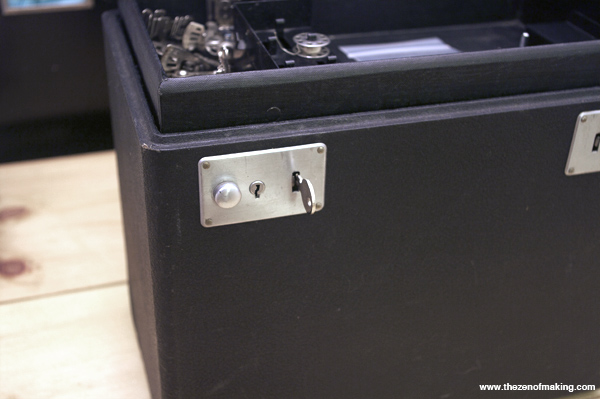 Betty has her original type two carrying case, which still has the key!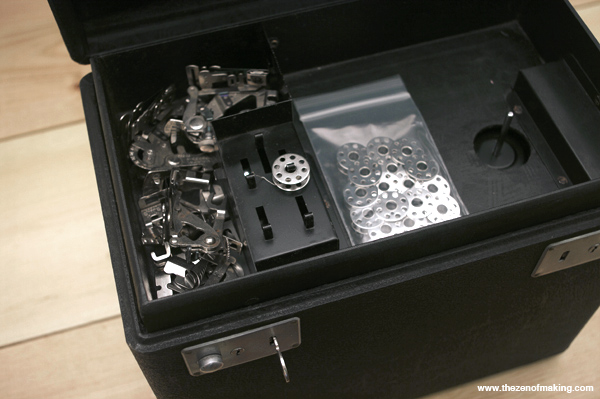 Pull-out accessory tray with bobbin holder that fits over the machine.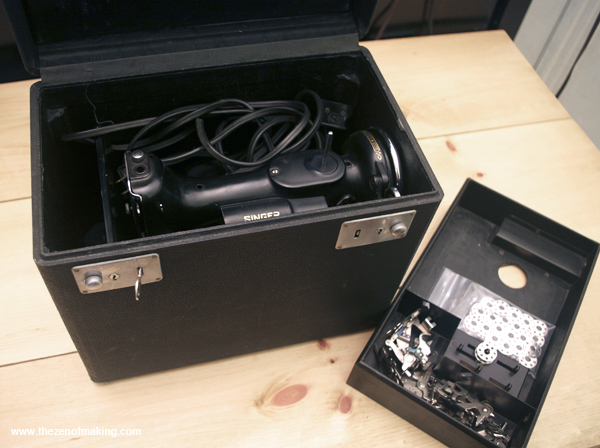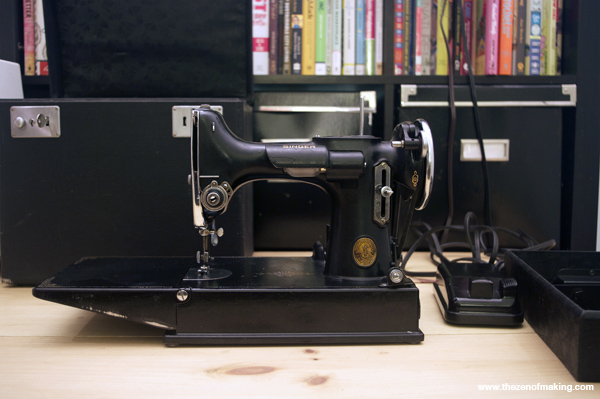 Here she is, with bed fully extended!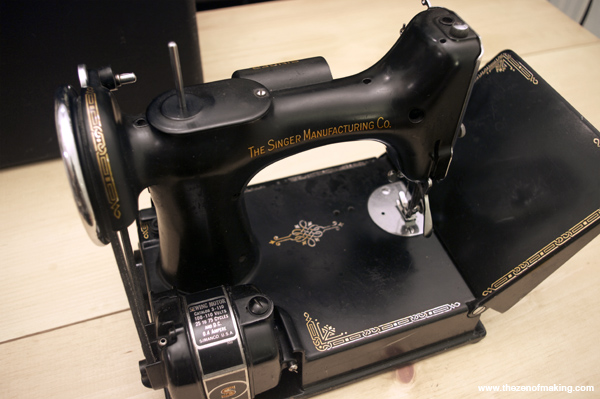 Back view.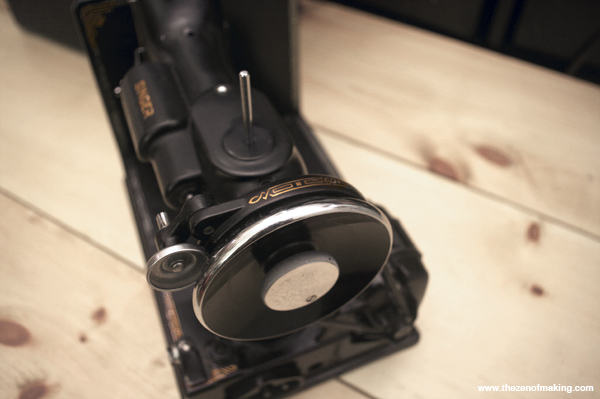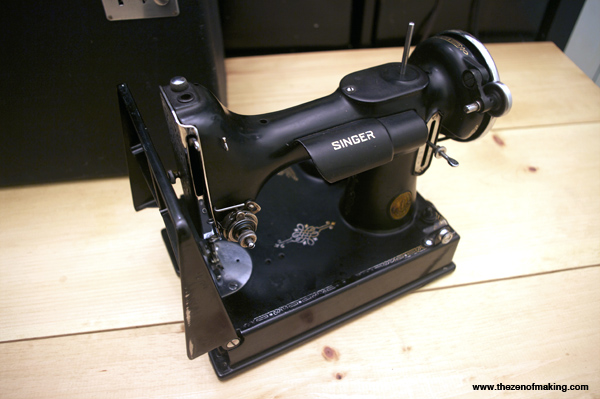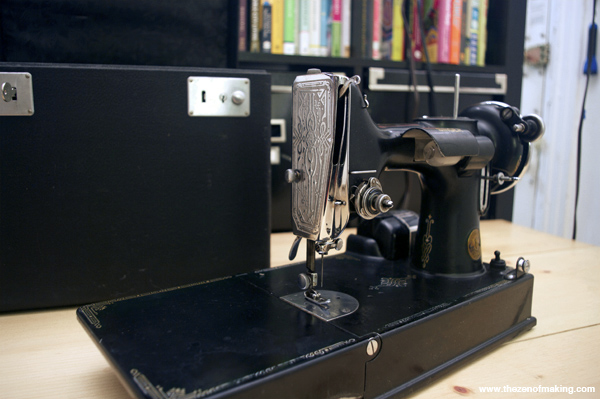 More scrollwork love.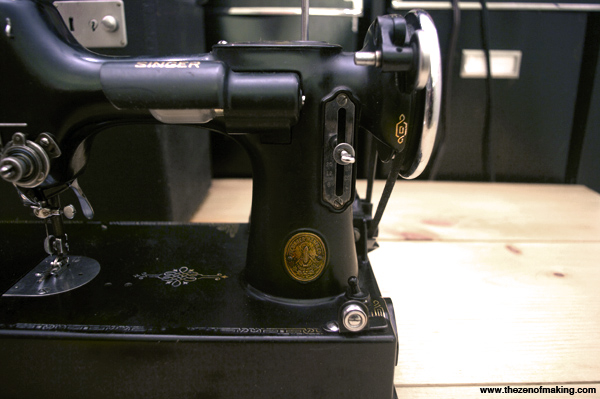 For years, I've been searching every thrift store and antique shop that I came across for a Featherweight, and I am so, so excited to finally have one in my studio. It's like a sewing gal's dream come true!
A huge thanks goes out to my wonderful husband, who made Betty an early Christmas gift when I found her on Ebay after a particularly disappointing antiquing trip when I'd spotted a Singer Model 99, and was then heartbroken to find that, once I got a closer look, it wasn't the Featherweight that I'd been searching for.
Anyone else feeling the Featherweight love?