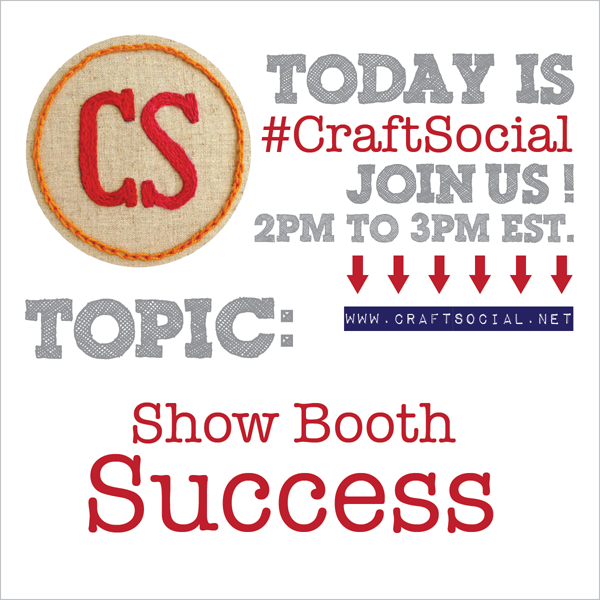 Attention crafters: Join us TODAY for the Craft Social Twitter chat!
Ready to talk show booths, craft fairs, and eye-catching display design? Join your fellow Socialites, along with hosts Barbara (@penguintrax) and Haley (@thezenofmaking), this afternoon (Tuesday, December 17th) from 2-3PM EST to get into the craft-selling spirit!
You can also follow along using our handy Craft Social Twitter widget:
See you there, crafty pals!