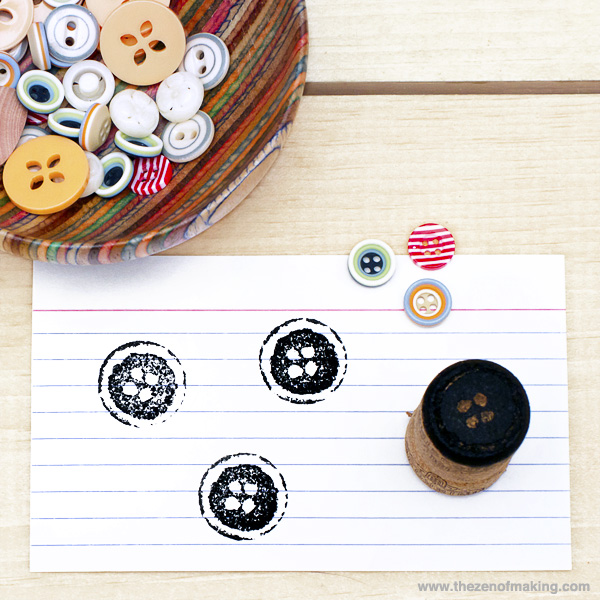 Crafts and booze? What could be better?! Imbibe, then get your make on with this quick and easy wine cork button stamp tutorial.
Supplies:
* Wine cork (If you don't drink wine, you can buy recycled corks here
.)
* Button
, slightly smaller than your wine cork
Tools:
* Stamp carving tool
with a #1 (small v) tip
* Tailor's awl

* Ultra fine point permanent marker
**Please note that the links provided above are affiliate links, and I will be compensated if you choose to make a purchase after clicking through.**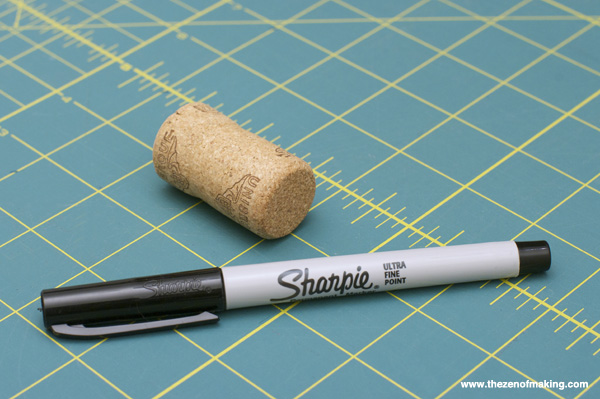 Step 1
Select a wine cork with a smooth, flat end. Clean it thoroughly and allow it to dry completely before use.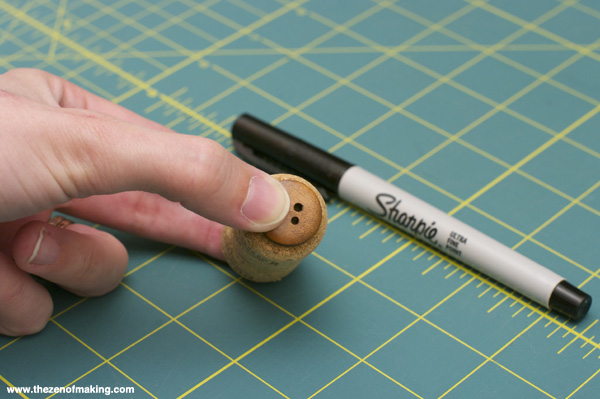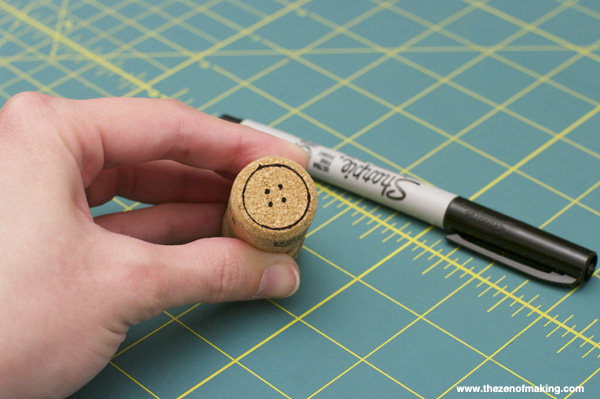 Step 2
Place a button on the end of the cork, then trace around the outside edge and mark all four center dots.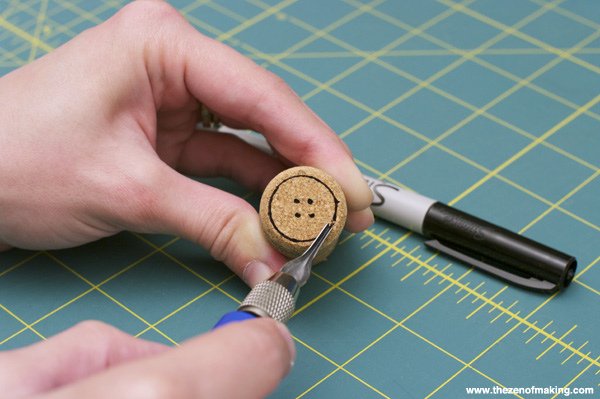 Step 3
Use a stamp carving tool with a #1 (small v) tip to carefully carve around the outside line that you traced in step 2.
Carve in short, careful gouges, tapping out the excess cork as you go.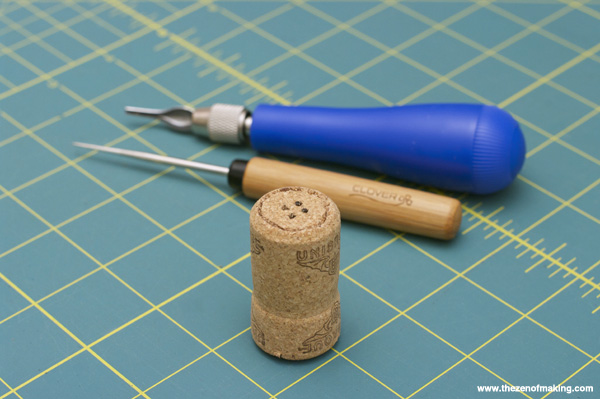 Step 4
Use a tailor's awl to punch out the center holes of the button, then use the awl as needed to clean up the edge that you carved in step 3.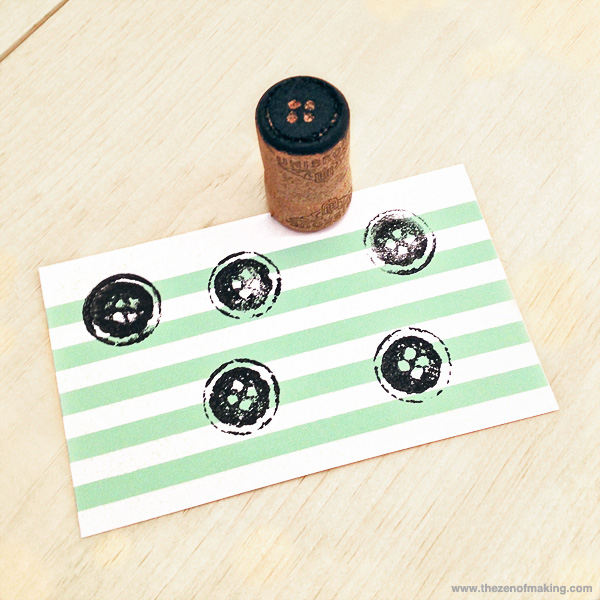 Step 5
Grab your favorite stamp pad and apply a heavy layer of ink to the cork stamp. To print, press the inked stamp down firmly onto a piece of paper, rocking it slightly from side to side.
To make incomplete or shabby-looking prints, apply less ink to the stamp.
Note: If you're using block printing ink, apply the usual thin layer of ink to the carved surface of the stamp before printing.
Cheers, boozy crafters!
Before you go, don't forget to update your RSS feed or email subscription: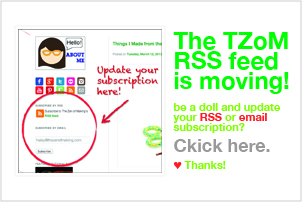 ---