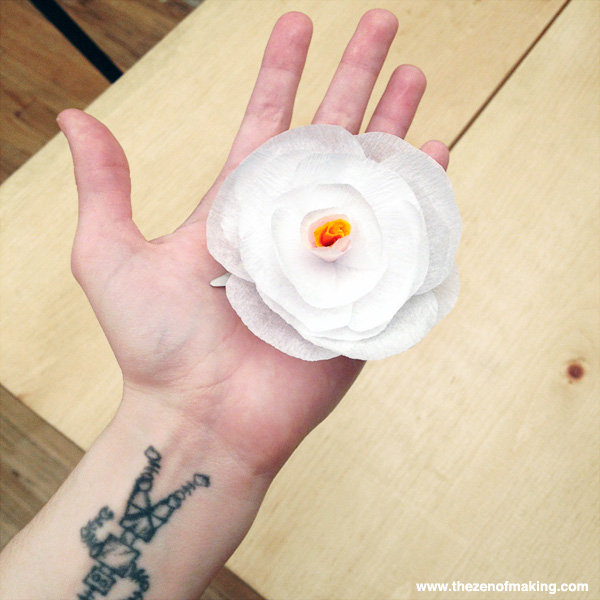 I've never been much of a paper crafter, but I just can't stop thinking about making paper flowers. Ever since last weekend, when I took Kayte Terry's paper flower class at Brooklyn Craft Camp, I've been looking for excuses to make more.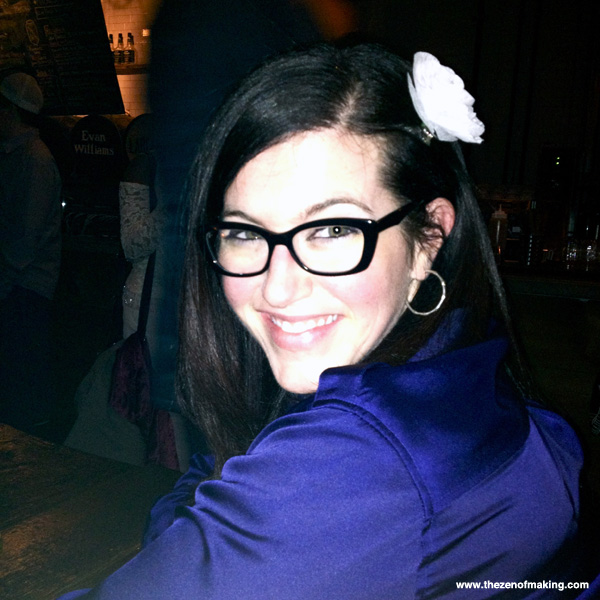 Luckily, this weekend was my dear friend Melissa's birthday, and showing up to her party with a clip-on paper flower seemed totally appropriate. (Hooray for being grownups!) Here's the lovely Melissa sporting her handmade birthday flower. Isn't she gorgeous?
Wait. What kind of paper is that?
I'm embarrassed to say that, instead of using the lovely, thick, and richly colored high-end paper that we had at Brooklyn Craft Camp, I had to resort to using crepe paper from rolls of cheap party streamers for this project. (Would you believe that none of the specialty paper stores near my neighborhood—including Paper Source—actually carry crepe paper?! That seems utterly ridiculous, especially in Brooklyn.) As expected, the streamers didn't stretch and shape quite as well as their thicker craft-specific counterparts, but I'm quite pleased to report that, despite the relative fragility of the individual petals, the flower held up beautifully all night.
Lesson learned: Streamers are totally a viable option for emergency crepe paper, you just have to be more careful when gluing, because the thinner paper tears very, very easily when wet.
Before you go, don't forget to update your RSS feed or email subscription: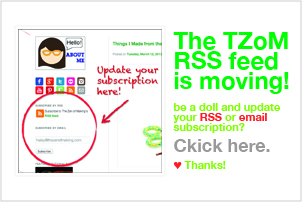 ---