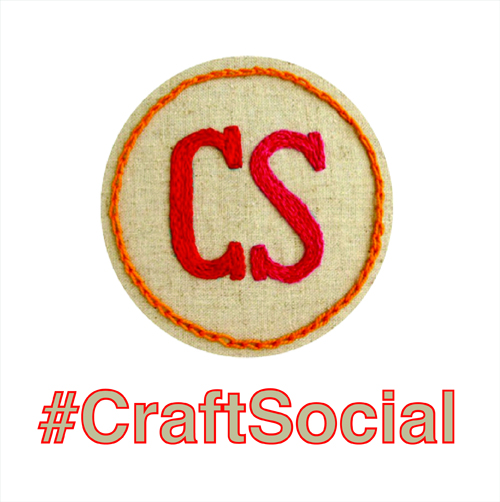 Has social media changed the way that you approach your crafting business or blog? Join me and co-host Barbara TODAY (Tuesday, 3/5) for this month's Craft Social Twitter chat.
Over the past few years, the way we consume media and stay updated on our favorite craft-related sites and companies has changed dramatically. Instead of commenting on blog posts, the conversation has moved off-site: we're interacting with the community more than ever, but now we're doing it by tweeting, pinning, posting on Instagram, and liking on Facebook.
How do you keep up, stay relevant, and get the most out of social media? Join us for the conversation—plus a great book giveaway from the generous folks at The Shibaguyz—in today's Twitter chat!
When: TUESDAY, March 5, 2-3PM EST
Topic: How Has Social Media Changed Your Crafting Business?
Hashtag: #CraftSocial
Sweet! How do I participate?
Join the conversation using TweetChat, or look for the #CraftSocial hashtag on Twitter.
You can also follow Craft Social on Twitter for the latest chat dates, topics, and questions!
Want to know more? Head over to Craft Social.