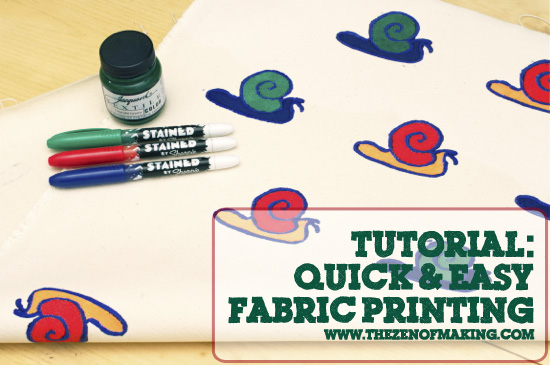 Create your own custom fabric with my quick and easy fabric printing tutorial!
I love my bright, bold snail fabric, and I can't wait to see your custom designs. Just follow the steps below, and you'll be well on your way to patterned fabric bliss!
Supplies:
* Cotton fabric
, mid to heavy weight white or unbleached
* Stained by Sharpie fabric markers

* Permanent marker
, broad tip
* Fabric marker
, water or air soluble
* Fabric paint

* Foam sheet

* Amazing GOOP craft adhesive

* Scrap cardboard, at least 4" x 4"
* Scrap paper for ironing
Tools:
* Craft knife

* Paper scissors

* Sponge paintbrush

* Iron
and ironing board
**Please note that the links provided above are affiliate links, and I will be compensated if you choose to make a purchase after clicking through.**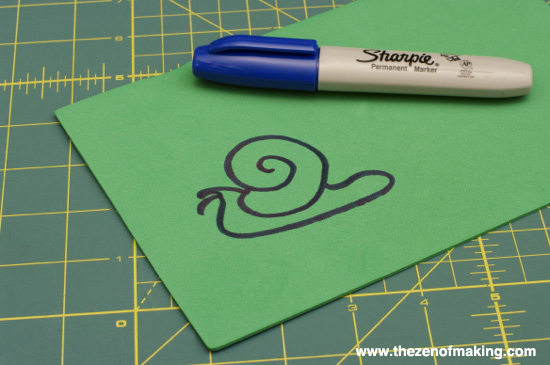 Step 1
Using a broad tip permanent marker, draw the shape that you would like to print on a foam sheet. Keep the design as large and as simple as possible.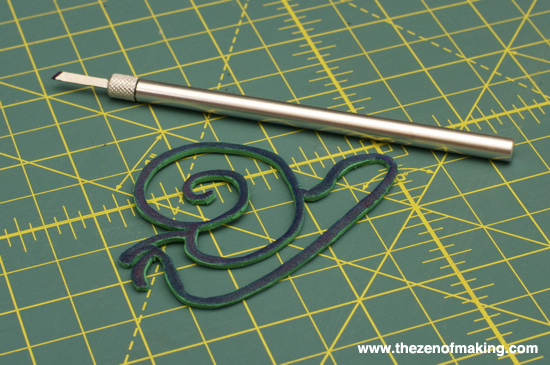 Step 2
Use a craft knife to cut out the foam shape.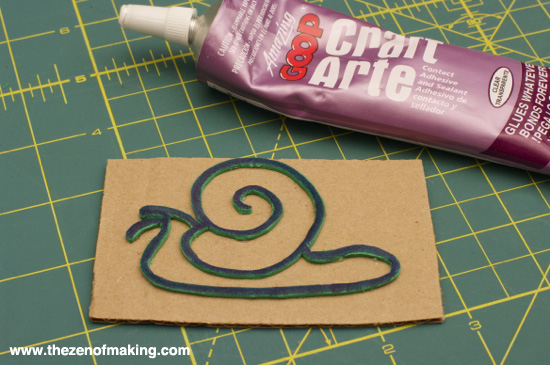 Step 3
Attach the foam shape to a piece of scrap cardboard with Amazing GOOP craft adhesive. Allow the glue to dry completely.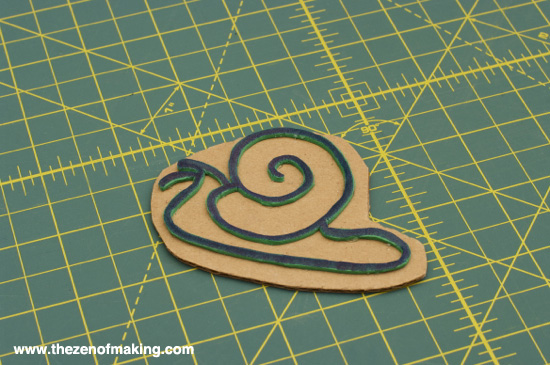 Step 4
To finish the fabric stamp, cut away the excess cardboard around the edges of the foam shape.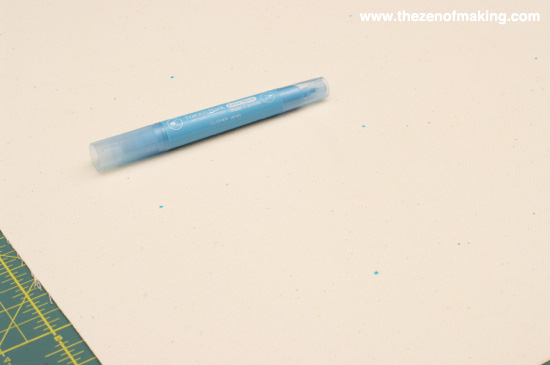 Step 5
To ensure an evenly distributed pattern, use a fabric marker to draw a small dot where each stamp should be made.
Note: Pre-wash and pre-shirnk fabric before marking and printing.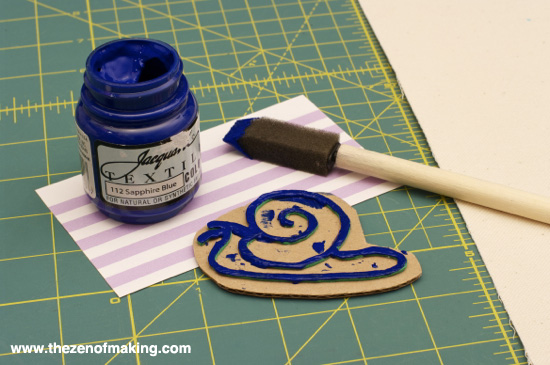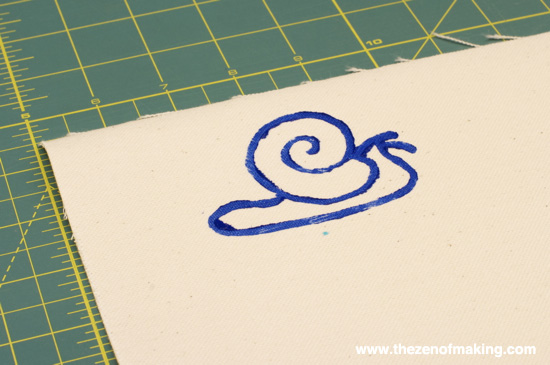 Step 6
Apply a thin layer of fabric paint to the stamp using a sponge brush, then stamp the fabric. Apply more paint before each subsequent stamp.
Stamping Tips:
Press the stamp straight down onto the fabric, applying light pressure around the edges and in the center to ensure a complete print.
Once the print has been made, lift the stamp straight up off of the fabric to avoid smudging or blurring.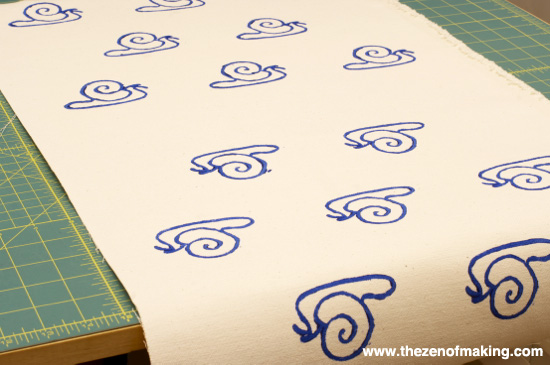 Step 7
Continue printing until you have completely filled the fabric.
To prevent accidental smearing, make stamps in horizontal rows from left to right starting at the top edge of the fabric and working your way down to the bottom. Allow the fabric paint to dry completely before moving on to the next step.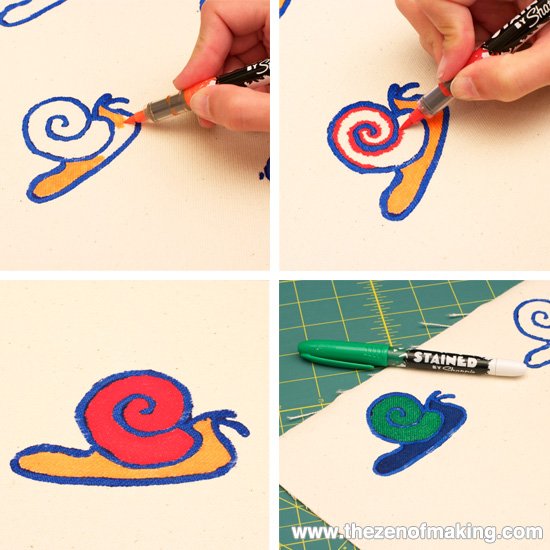 Step 8
When the fabric paint has dried completely, use Stained by Sharpie fabric markers to fill in your designs. To get an even stain, color in a slow circular motion until the ink has penetrated the fabric surface completely.
Allow the marker ink to dry overnight.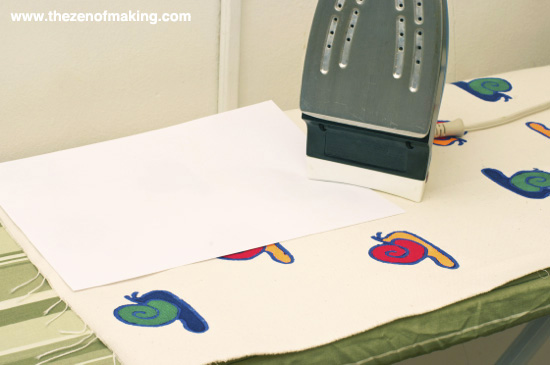 Step 9
When the ink and paint on the fabric has dried completely, place a scrap sheet of paper over the designs and heat set the fabric paint per the instructions on the paint package.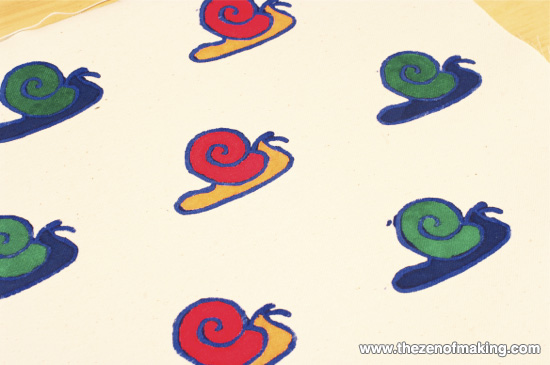 Step 10
Press the fabric and store it in a dry place until ready for use.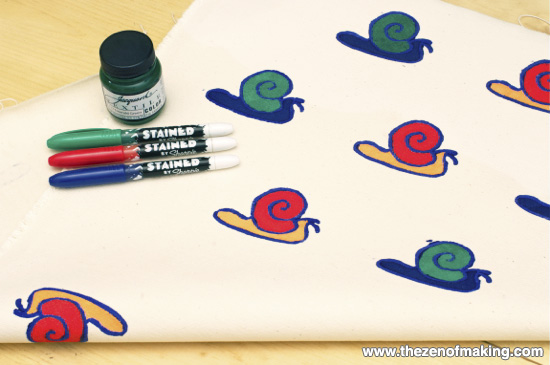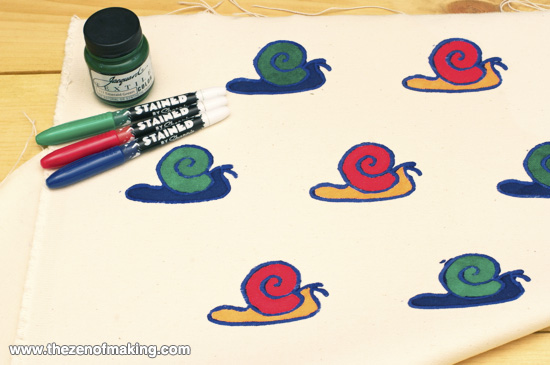 My custom snail fabric is just begging to be turned into new project bag, don't you think?
What designs will you make?