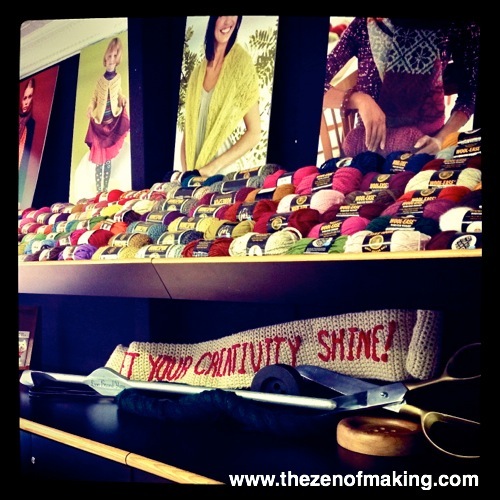 On Wednesday, I was lucky enough to attend a special blogger event at Lion Brand Yarn, where we took a tour of the offices, design department, and studio, met the CEO, learned how to dye yarn blanks with sharpie markers, and then sat down for a delicious dinner at Mesa Grill. It was a wonderful afternoon packed with yarn-tastic crafty goodness!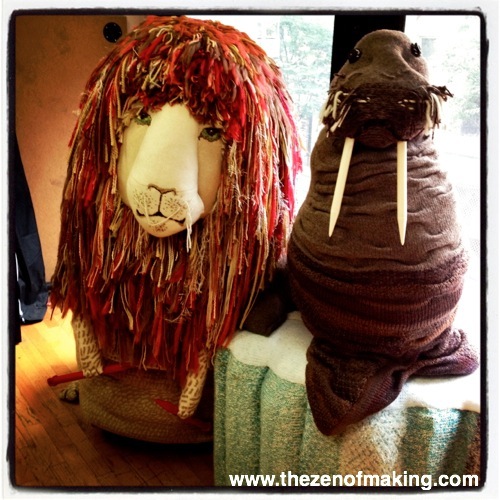 Everywhere we looked, beautiful pieces from past window displays were just waiting to be discovered. Note the strategically placed knitting needles on both the lion and the walrus.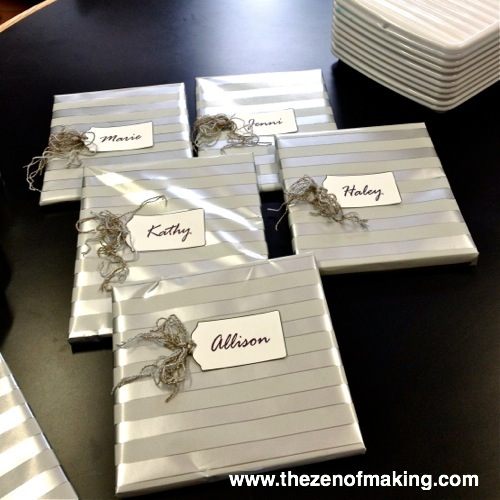 The lovely folks of LBY made sure that each of us had a personalized gift waiting. Mine was the book Uncommon Crochet: Twenty-Five Projects Made from Natural Yarns and Alternative Fibers
.
**Please note that the link provided above is an affiliate link, and I will be compensated if you choose to make a purchase after clicking through.**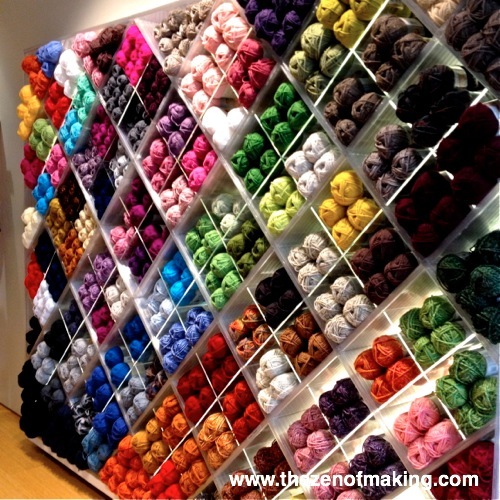 Check out the yarn display in the Lion Brand Yarn Studio! Are you drooling yet?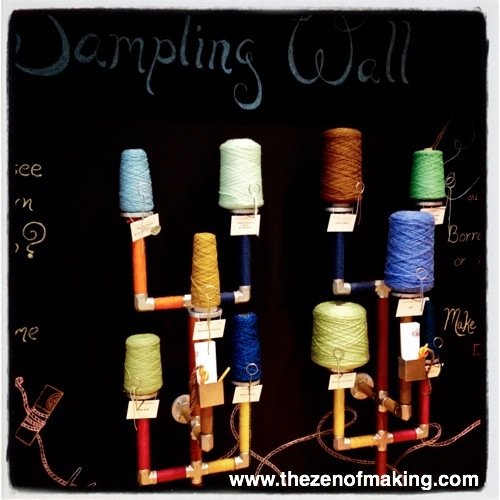 Lion Brand Studio has a sample wall so yarn crafters can try out new yarns and make a swatch on the spot.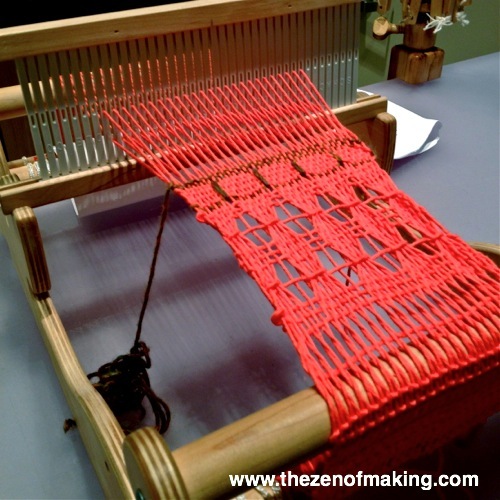 I'm fascinated by this table top loom. Such Gorgeous patterns!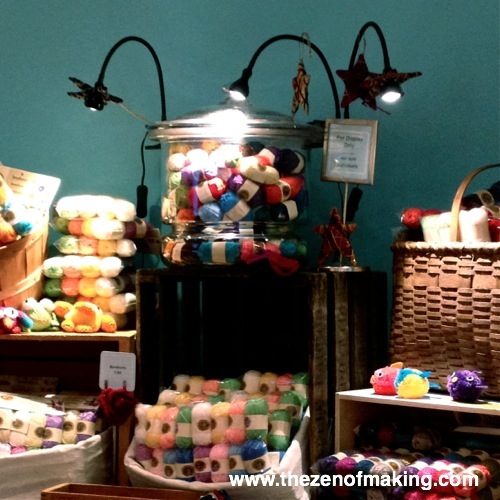 Bonbons display!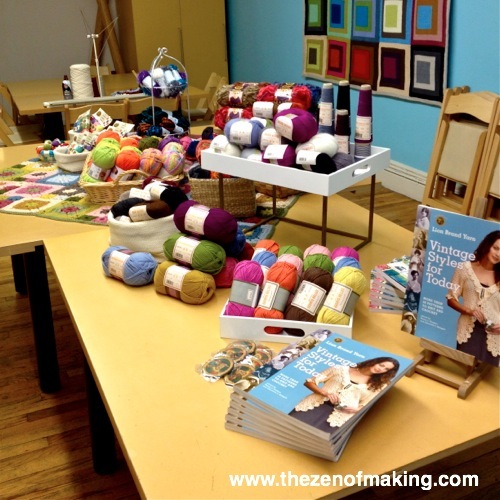 This was the "sample buffet" for the bloggers at the event. Thanks to Lion Brand Yarn, we all went home with bags stuffed with yarn and books!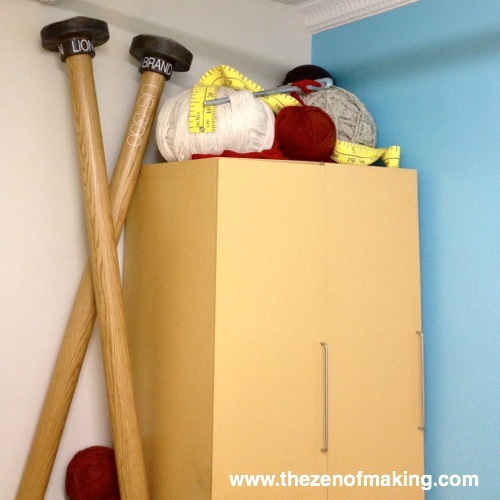 The biggest knitting needles I've ever seen.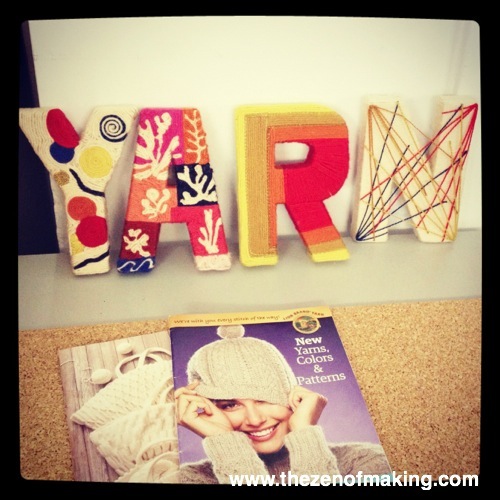 Yarn display in the LBY design department.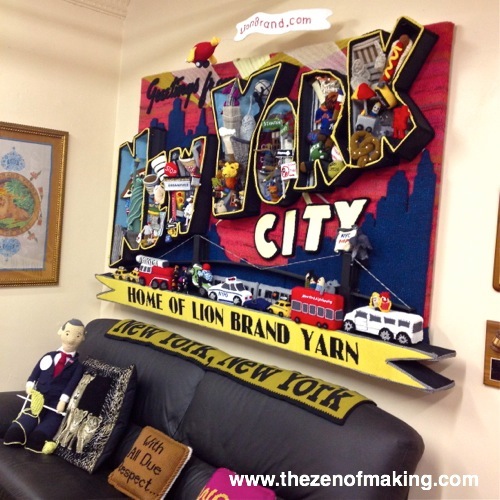 The ridiculously awesome knitted New York postcard in the CEO's office. I can't even imagine how you'd go about starting a project on that scale!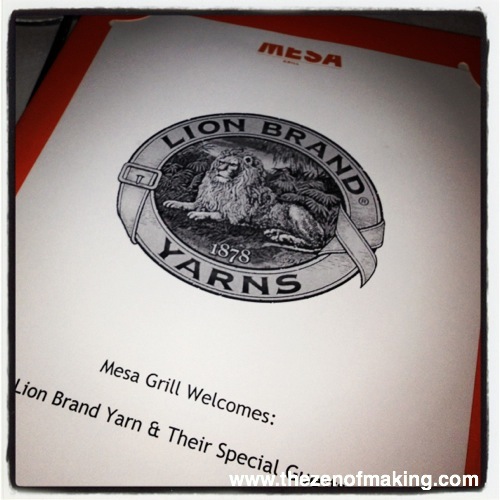 Special dinner menus at Mesa Grill.
What a wonderful, yarn-filled day! Thanks so much to Zontee, Brandyce, and all of the amazing people at Lion Brand Yarn!