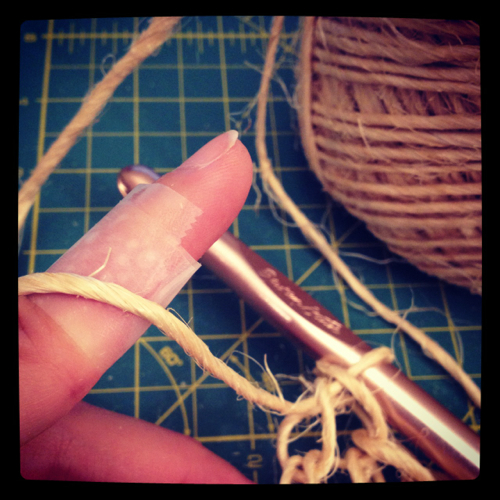 Want to crochet with twine without having to worry about epic yarn burns and sore fingers? No problem! Just wrap a piece of scotch tape around any finger that feels too much twine-related friction, then keep on hookin'. With your fingers protected, you'll be able to crochet longer, and your hands won't look like a red, irritated mess when you're done.
Even better, this simple scotch tape trick works with any rough yarn, including scratchy wools, hemps, and ropes. It's also perfect for all of those pre-holiday nights of marathon crocheting!
What're your favorite tips for handling problem yarns and fibers?