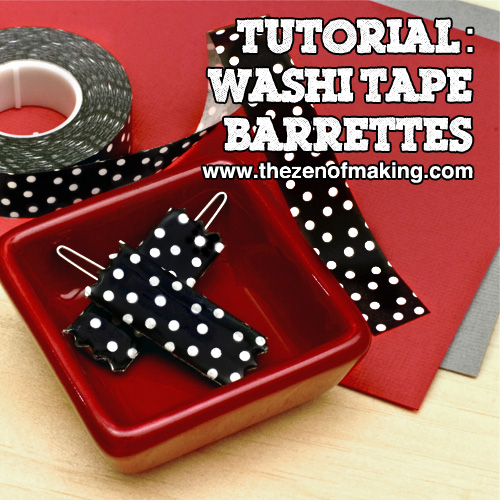 Love washi tape? Turn your collection into fun, colorful barrettes with this washi tape barrette tutorial! Paper tape barrettes easy to make, and they're the perfect excuse to do a little craft room stash busting.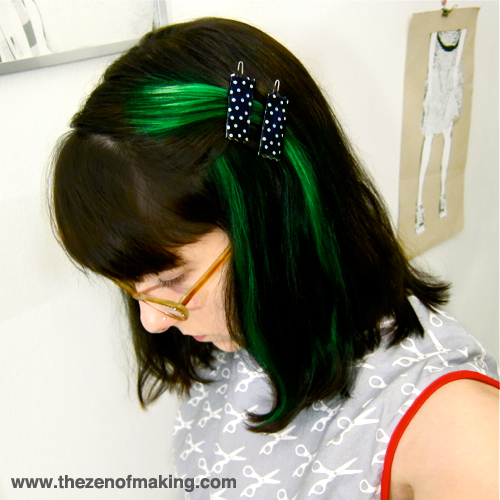 Supplies:
* Washi tape

* Mod Podge
, fabric formula
* Mod Podge Dimensional Magic

* 2 plain barrettes

* Amazing GOOP craft adhesive

* Wax paper

* Small piece of scrap fabric at least 3″ x 6″ in size
Tools:
* Sponge brush

* Fabric scissors

* Mod Podge roller
(optional)
* Zigzag decorative scissors
(optional)
**Please note that the links provided above are affiliate links, and I will be compensated if you choose to make a purchase after clicking through.**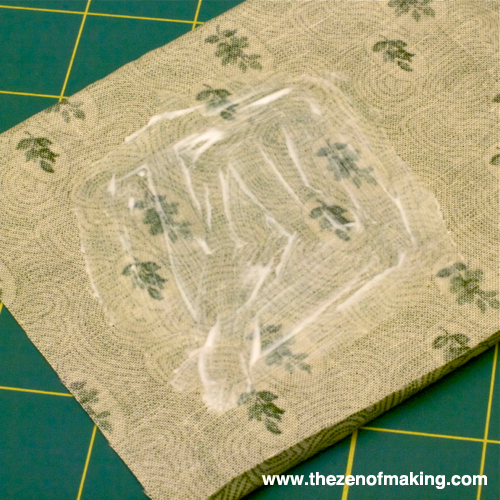 Step 1
Use a sponge brush to spread a thin layer of fabric Mod Podge on the wrong side of half of the fabric piece, then fold the fabric over (hamburger style) with wrong sides facing, sealing the adhesive between the two layers of fabric. The pattern on your fabric should now face out on both sides.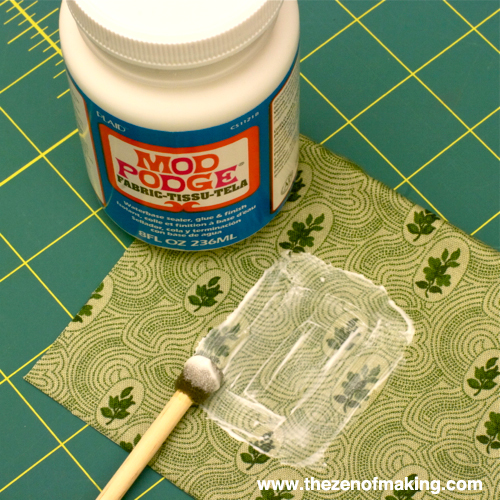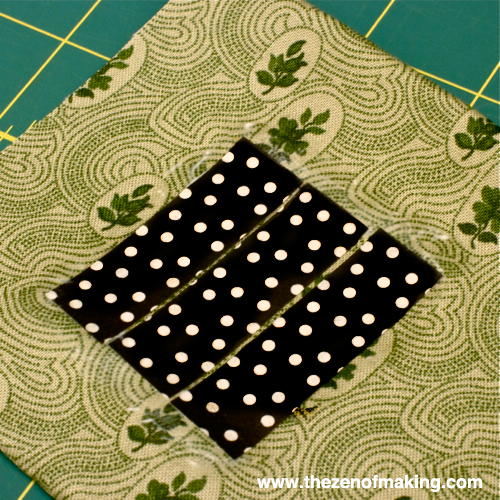 Step 2
Spread a thin layer of fabric Mod Podge on top of the folded fabric piece, then place two 2½" strips of washi tape on top of the Mod Podged area. (If you'd like to make more than two barrettes, add additional strips of washi tape.)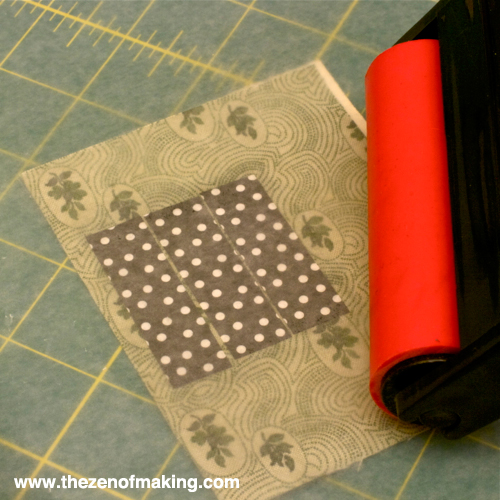 Step 3
With the washi tape in place, cover the fabric with wax paper (to prevent sticking) and use your hands or a roller to press the layers firmly together. Once the layers are bonded securely, discard the wax paper and allow to dry completely.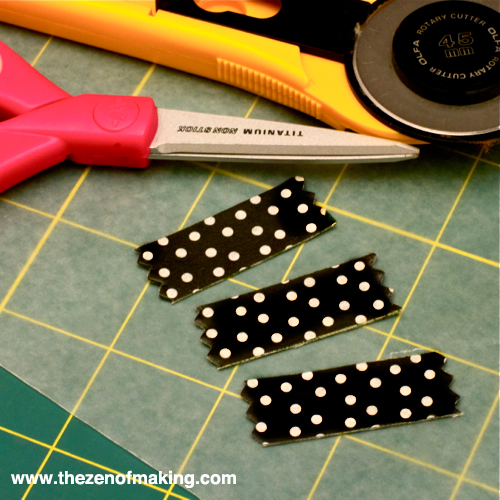 Step 4
Use fabric scissors to carefully cut out the reinforced washi tape shapes.
I used zigzag scissors to give the ends of my washi tape pieces a more decorative look.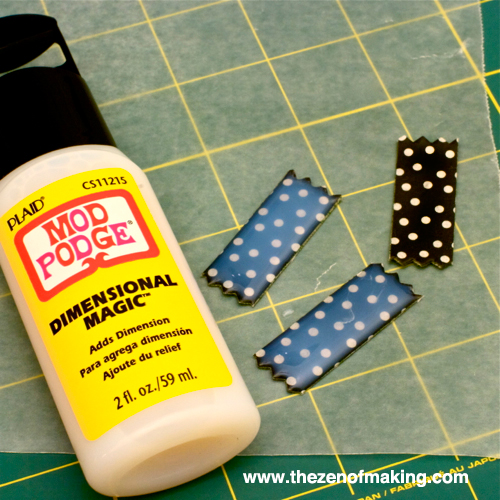 Step 5
Following the instructions on the bottle, carefully apply an even layer of Mod Podge Dimensional Magic on top of each washi tape piece.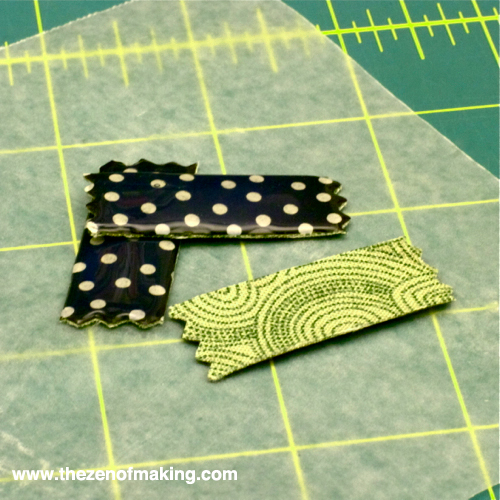 Step 6
Allow the Dimensional Magic to dry completely, preferably overnight.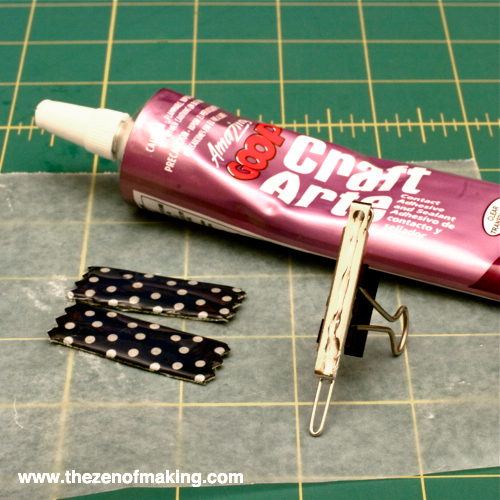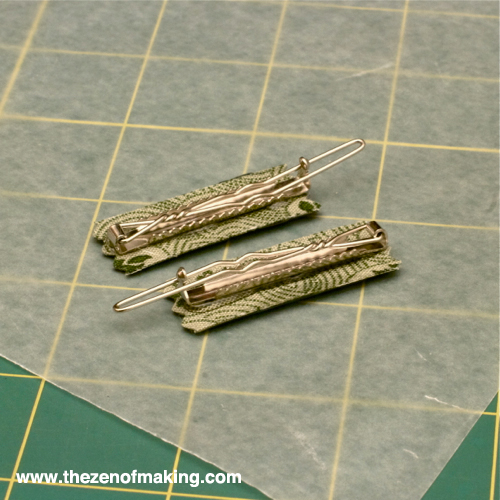 Step 7
Use Amazing Goop to attach a washi tape piece to each barrette.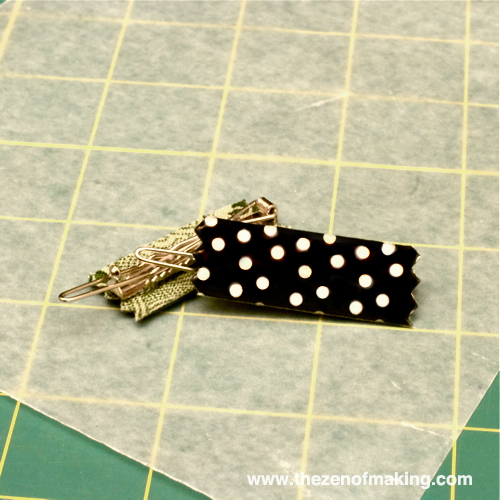 Step 8
Make sure that both the adhesive and the Dimensional Magic are completely dry before wearing.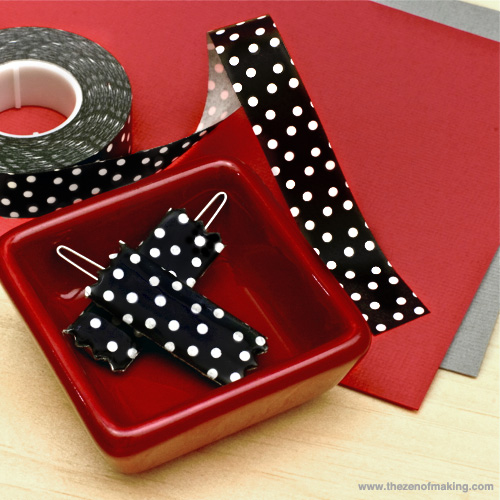 Now, aren't you glad that washi tape's not just for paper?
If you make your own washi tape barrettes, don't forget to snap a photo and send me a link!