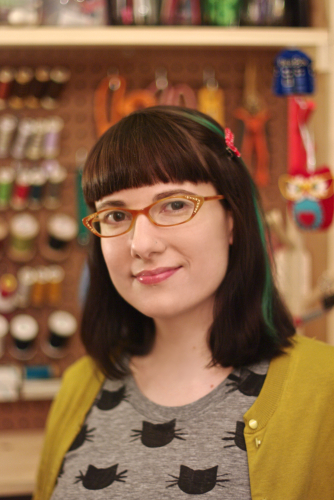 If you're in Chicago attending CHA Summer 2012, stop by the iLoveToCreate Bloggers' Lounge today (Wednesday, 7/18) to meet me in person and do a little crafting! I'll be in the booth between 3-4:30pm, so don't forget to head over and say hello!

Date: Wednesday, July 18th
Time: 3-4:30pm
Location: iLoveToCreate, booth #209
Why stop by?
Obviously, you want to see my bright and smiling face, but there are some other good reasons to make the trip to booth #209:
• Fun flower make-and-take project
• Water station
• Electronics recharging station for laptops and phones for all attendees to use. (Yep, you read right!)
See you there!