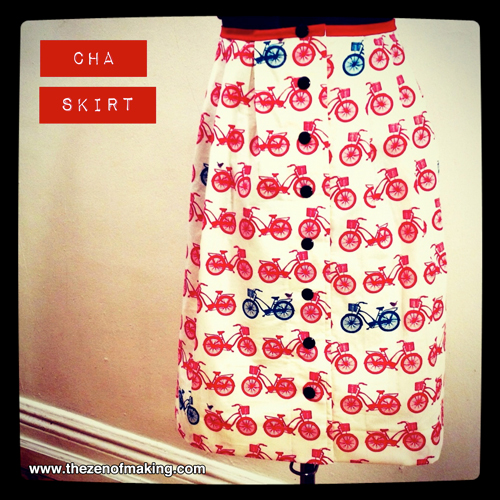 In celebration of CHA Summer 2012, I made a fancy new bicycle skirt to wear on the show floor!
Heading to the show? Say hello if you spot me! Can't make it this year? Get up-to-the-minute updates on all of the crafty goings on by following me on Twitter and Facebook.
I'm so excited to see all of my crafty BFFs and to check out all of the latest products from my favorite craft-related companies! Huzzah, CHA!