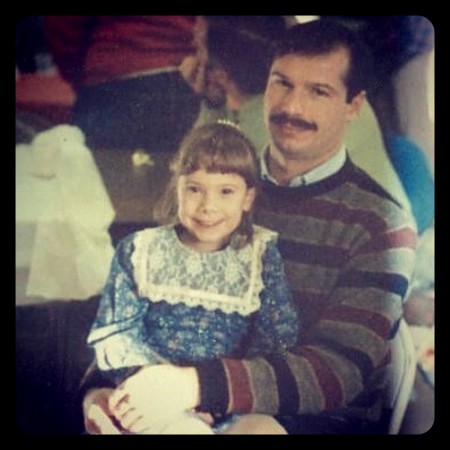 When I was a kid, I was obsessed with geology, fossils, and space, so most weekends, you could find my dad and me at our local nature center, scanning the trails for rock and mineral samples to add to my collection—with my rock collecting tools and a bug catching kit in tow, of course. We were constantly outside, learning something new and working with our hands. I always wanted to know the whys and hows and what ifs, and he was always right there beside me, hunting for answers and ready to learn. No question was ever too big and no idea was ever too silly to try. (My dad is a police officer who now directs a crime lab, so testing ideas and looking for answers must be in my genes.) Looking back, it's really no wonder that I grew up to be a maker of things, a hatcher of big ideas, and a writer of instructions; I learned from the best!
With that in mind, I want to wish a very happy Father's Day to the guy who's responsible for the following:
My need to peruse the pen and pencil aisle
My container and drawer obsession
My grouchy, serious face
My propensity for labeling everything
My (somewhat surprising to my friends) knowledge of fingerprinting and blood stain patterns
My strong work ethic
My love of documentaries
My inability to to pass an antique store without checking for milk bottles
My belief that I can do anything I put my mind to
The knowledge that I am always loved and supported
I love you, Dad! You're definitely one of the good ones.