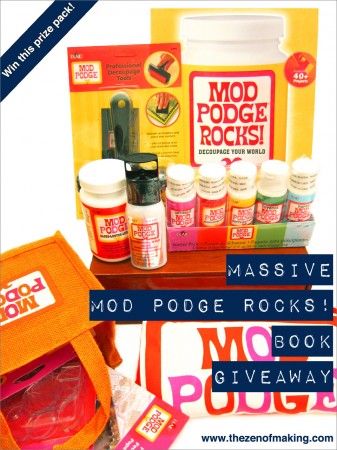 Shel: To claim your prize, please contact me by email at haley@redhandledscissors.com with your mailing address within the next 7 days!
Didn't win? Don't worry! You can pick up a copy of the book below. (Sorry—awesome prize pack not included!)
Huzzah, Mod Podge!
Please note: The book link provided above is an affiliate link. I will be compensated if you choose to make a purchase after clicking through.