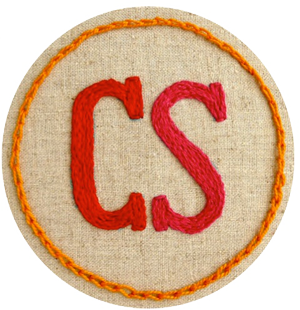 Are you ready to get started with art journaling? Or, maybe you're a seasoned art journaler looking to share the love? Join me and co-host Barbara tomorrow (Tuesday, 6/19) for this month's Craft Social Twitter chat for an art journal crash course. Come share your experience, learn a thing or two, and spend some time with your fellow crafters! (I also hear tell that there will be some pretty awesome giveaways, so you definitely won't want to miss it!)
When: TUESDAY, June 19th, 2-3PM EST
Topic: Art Journal Crash Course
Hashtag: #CraftSocial
Sweet! How do I participate?
Join the conversation using TweetChat, or look for the #CraftSocial hashtag on Twitter.
Want to know more? Head over to Craft Social.
And, just because it's Monday morning, here's a cat video to get your week started out right. (Simon wouldn't let me make the bed this morning; he demanded play time instead.)
See you tomorrow!